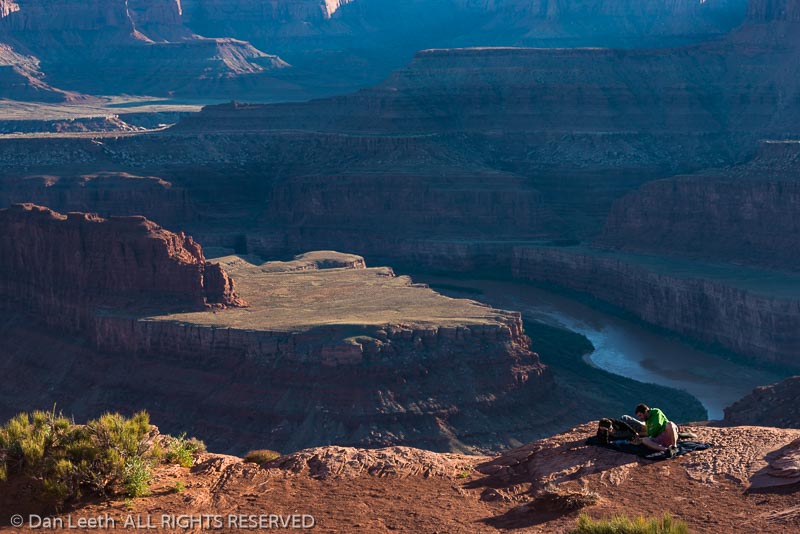 After two heavy weather nights in a commercial RV park, we're finally back to camping in the real world. This time it's Dead Horse Point State Park in Utah. False advertising however. Fortunately, we've not seen a single dead horse out here.
The park sits atop a plateau peninsula near the Island in the Sky section of Canyonlands National Park. After parking the A-frame and getting everything set up, we did a short hike near the Dead Horse visitor center.
We then drove out to the end of the peninsula where sheer-walled canyons separated us from the Colorado River meandering far below. It proved to be a splendid place to watch Kayenta and Wingate sandstone walls glow in the setting sun. Don't tell the Congressional Budget Committee, but if camera digits cost a dollar each, we shot enough photos to pay off the national debt.