As the chief, on-the-road dishwasher in the family, I wanted to have a decent faucet with a pull-down sprayer and a single handle for setting temperature and flow. We went with a WEWE kitchen faucet in brushed nickel finish, which cost about $80 at Amazon. On this model, the faucet handle can be mounted in front or to the side. I chose a front mount to keep the handle from hitting the blind.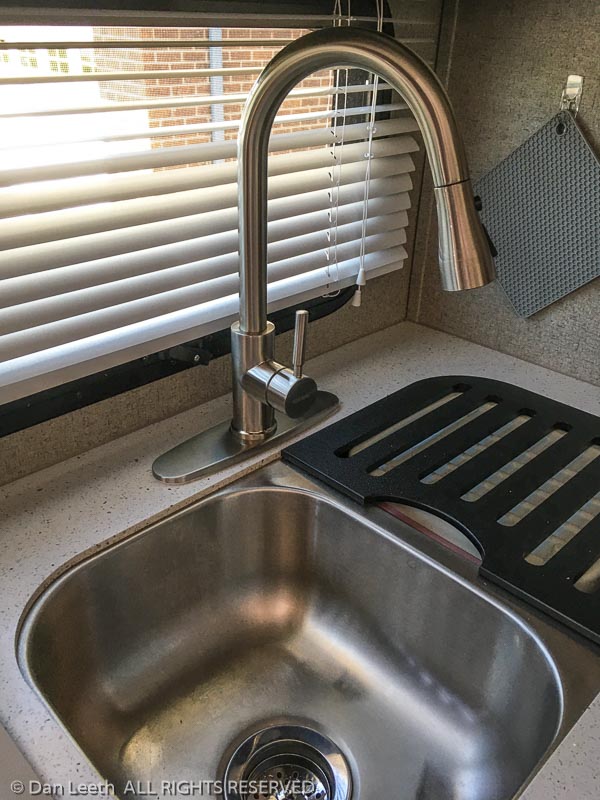 Installing the faucet was a fun, two-beer project on our trailer (Micro Lite 21DS = Mini Lite 2104s). Access under the sink comes through a drawer opening. Installation required removing the old faucet, cutting a center hole in the counter top for the new one, tightening everything down and connecting the water lines.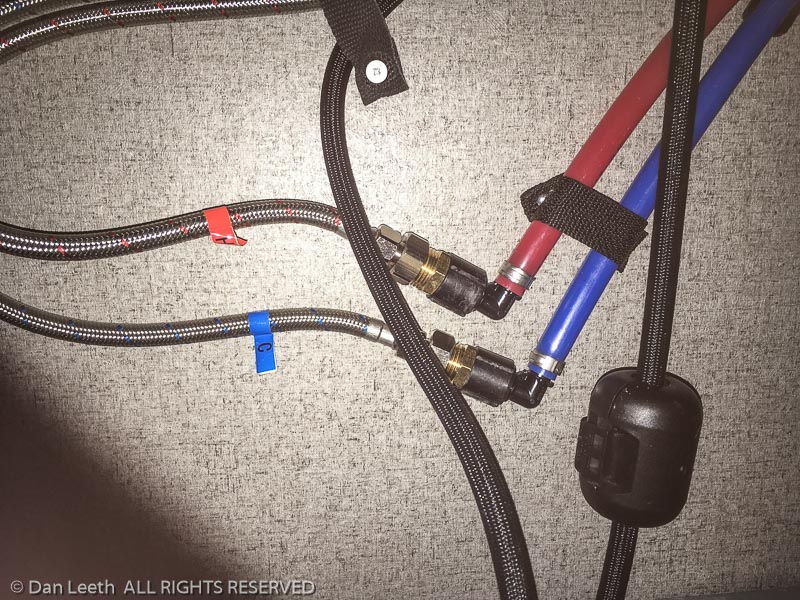 Instead of cutting lines and installing new connectors, I simply used nipples to connect the factory water lines to the new faucet. As a result, it takes a bit longer for the hot water to cover the extra distance from the tank to faucet. A few nylon straps keep the lines from bouncing around. So far, no leaks!