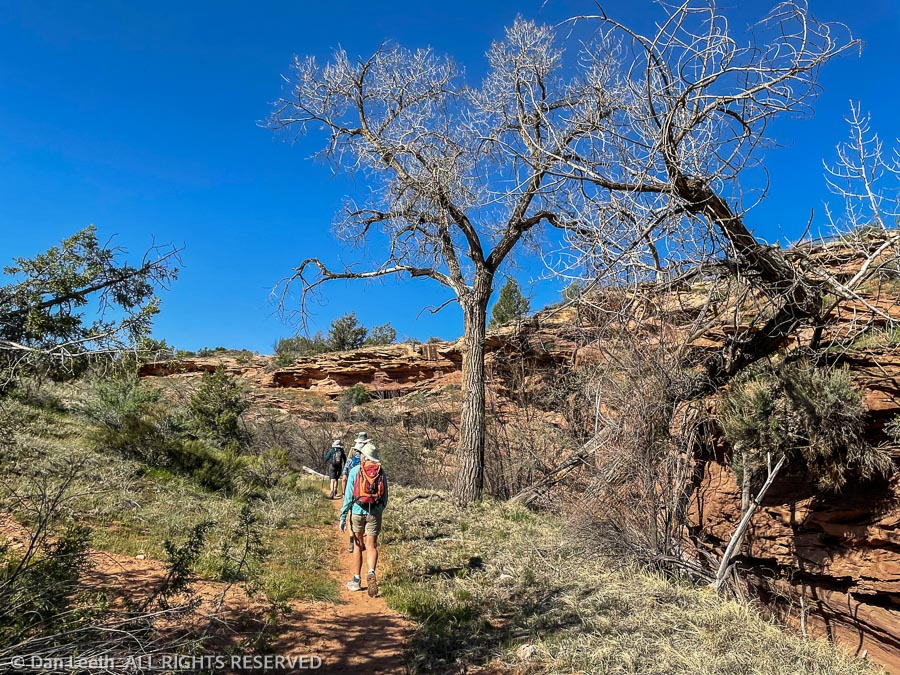 Today, Dianne and I joined six others on a Colorado Mountain Club loop hike up Flume Canyon in the McInnis National Conservation Area. The outing was led by one of our soon-to-be neighbors from the village.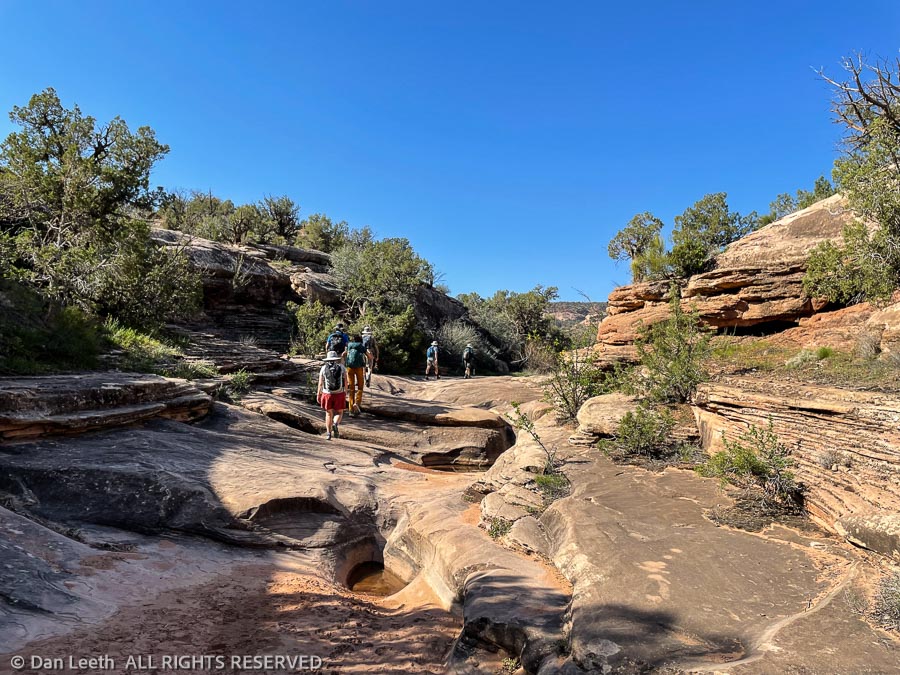 Our route up was by the Inner Flume Trail, which follows the creek along the base of Flume Canyon. Dianne and I tried this route a few years ago, but we had to turn around when we found the trail blocked by a growth of poison ivy. The ivy hasn't sprouted leaves yet this year, so we had no issues this time.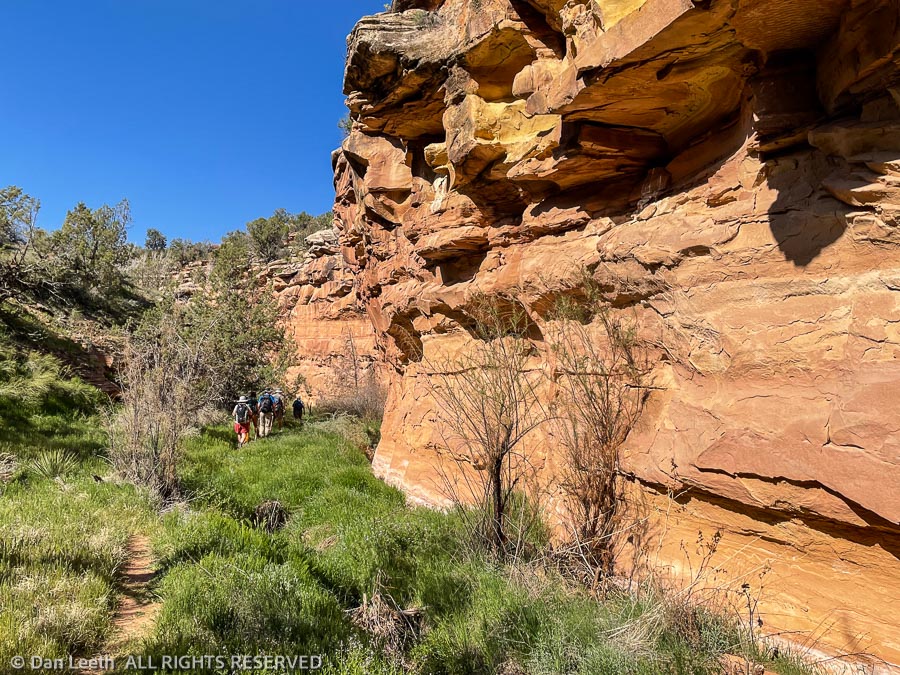 It's quite pretty down in the bottom of Flume Canyon. At least I think it was pretty. I like to hike slowly and absorb the environment. Our CMC leader had us sprinting right along, so views and photos were limited. Dianne and I may head back down there next week with the big camera gear and just wallow in the scenery.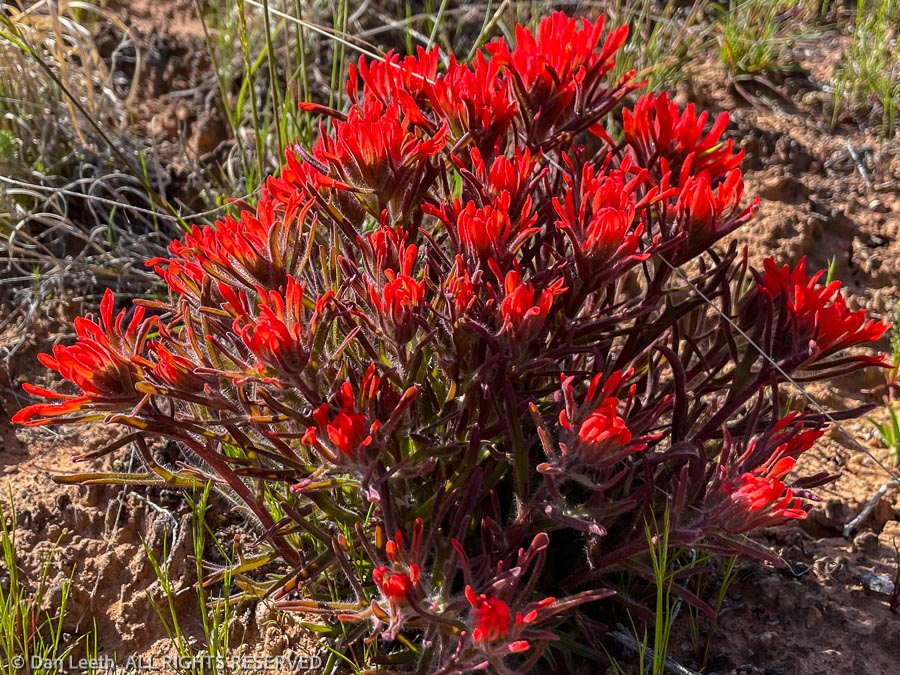 The trail up the inner canyon came to an abrupt end at the base of a huge pouroff. After an in-and-out water stop, we dropped back down the canyon a short distance and followed a trail up onto the rim.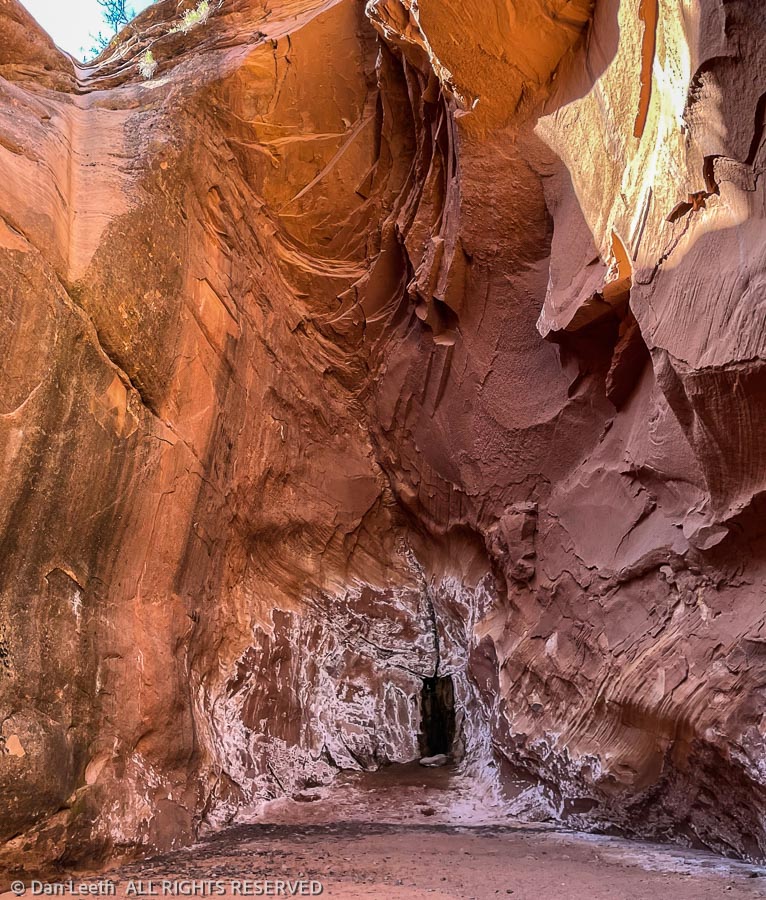 From there, it was up and down over hill and dale as we followed the trail above the rim of Flume Canyon and back to the trailhead.  The Garmin said I'd covered 5.77 miles and burned 798 calories on the three-hour hike.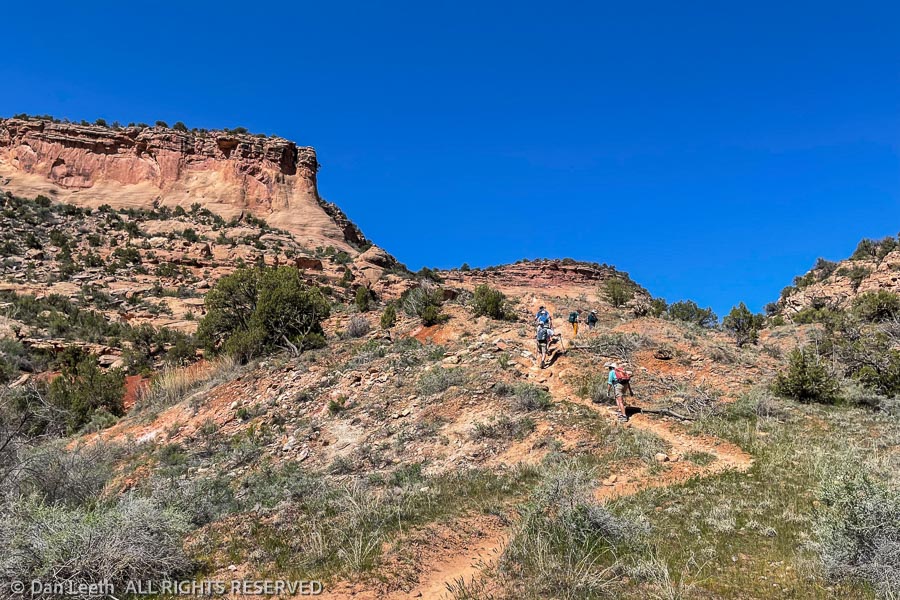 To make sure we got those calories replaced ASAP, we all headed into town for pizza and beer at Hot Tomato.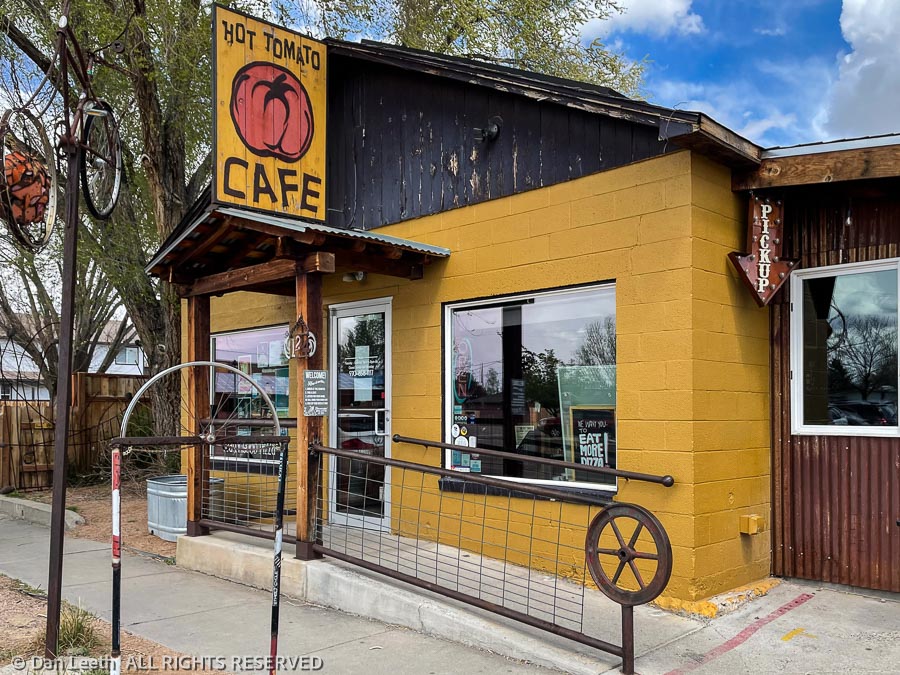 Back when we hiked out of Reno, everyone stopped at some predetermined restaurant for food and brews before heading home. When we hiked with the CMC out of Denver, nobody ever wanted to stop after a hike or climb. I don't know if it's because Front Rangers are more stuffy or maybe they just wanted to get an early start battling the Gridlock City traffic. I hope the après-hike dining practice continues on future outings out here.