Our first trailer was a Rockwood A-frame foldable trailer, which came with a net pocket or two on its walls. We found them so handy that we installed similar ones on our Rockstaff 21DS/2104s trailer.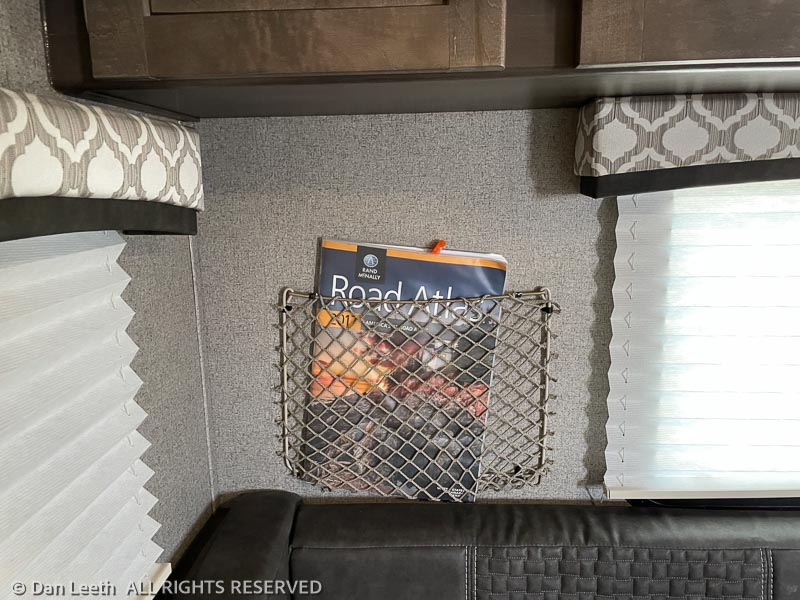 We installed a pair on either side of the dining room picture window.  We use the table as workspace in camp, and the net pockets are useful for keeping maps, notes, journals and the like handy.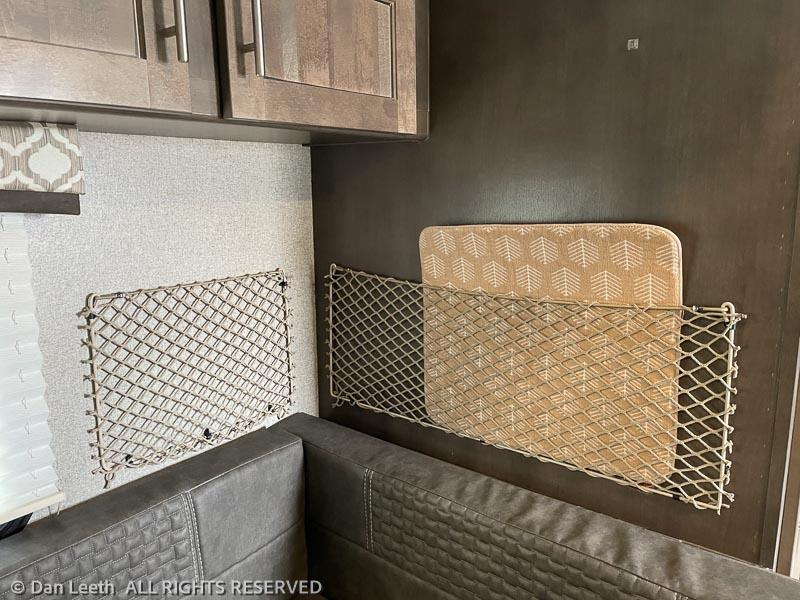 We have a larger net mounted behind the seat on the pantry side of the slideout. Here we store placemats and a kitchen dish drying pad.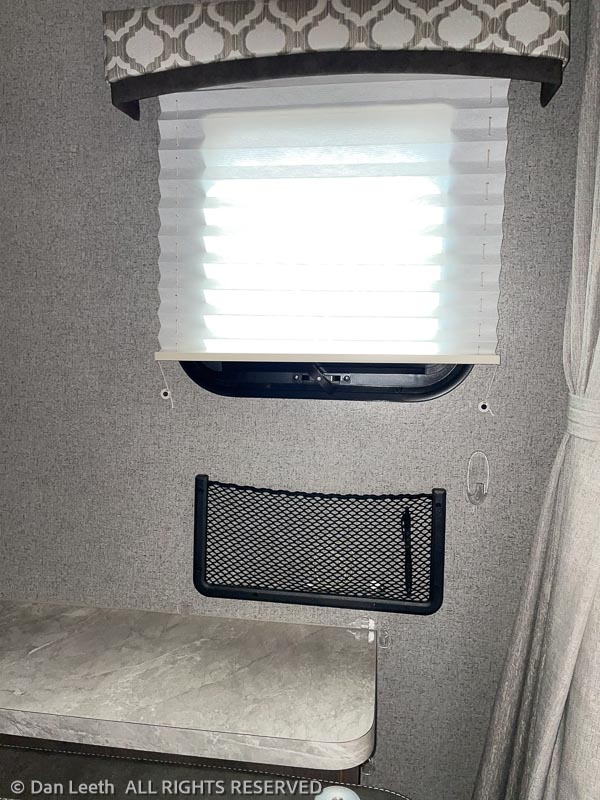 We have two more smaller ones above the "nightstands" in the "bedroom" where we store cell phones, Kindles, paperback books, charger cords, watches and other small objects. Placed securely in the nets, they're out of the way and don't get knocked onto the floor in the middle of the night.
The net pockets are available from https://www.organizedobie.com/Net-Pockets.