The very first improvement we made to our new Micro Lite trailer was to remove the television.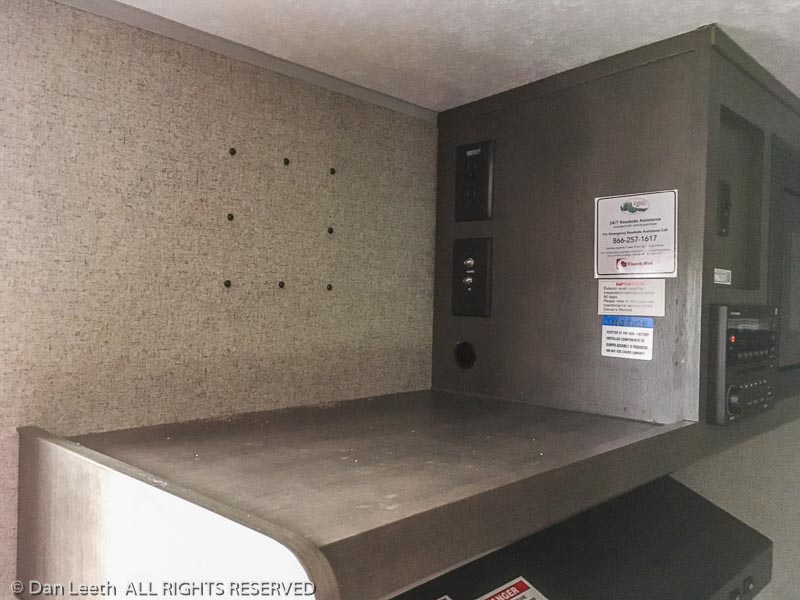 We go camping to be in nature.  Instead of watching sitcom reruns, we'd rather sit by the fire, sip a glass of wine and gaze up at the stars.  That's why we rarely camp in RV parks, preferring instead to bunk down in state or national parks.
Removing the TV was an easy, one-beer job.  The TV slid off its mount and eight screws later, the mounting bracket was off. 
In place of the TV, we screwed in an adjustable, Rubbermaid FastTrack wire shelf bought at Lowes. We use it for hats and ballcaps in camp. The lower shelf holds coffee cups, wine glasses, a 12-volt clock, an indoor-outdoor thermometer and other odds-and-ends when we're in camp.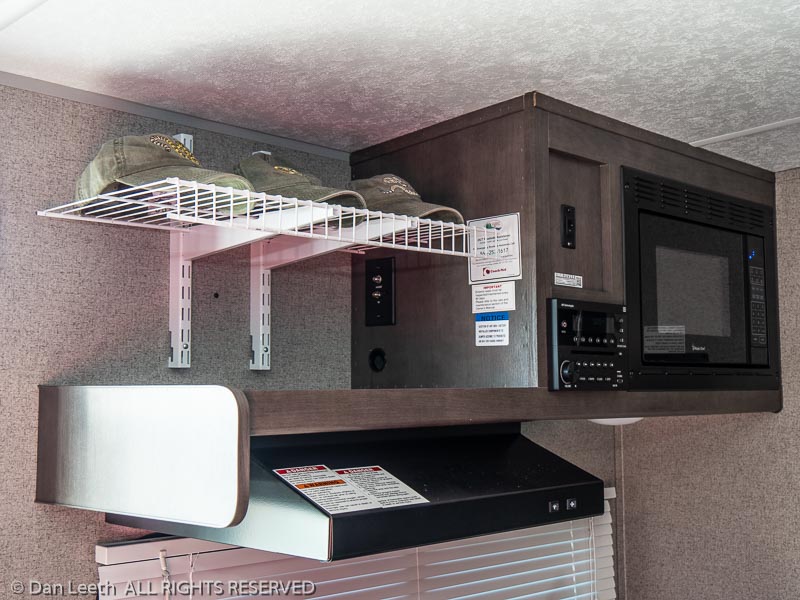 Do we miss not having a TV?  Never.
If we want to watch a video or stream something over the internet, we can do it on our laptops or iPads.  And if it's a sports event we want to see, we can always head for a sports bar or better yet, we'll bring over a six-pack and watch it at your trailer.