Over our first eight days in Fruita, our only "hikes" were walks down a few paved bike trails and through neighborhoods. Our first real hike in the woods came on day nine.
Considering all of the close-in destinations available, we chose to do one that involved a "long," 17-mile drive down the interstate to the Rabbit Valley area of the McInnis Canyons National Conservation Area. Although it's largely a 4×4 playground for the ATV and dirt-bike crowd, there are some hikers-only trails out there for folks like us.
Our destination was the hikers' trail up Rabbit's Ear Mesa. I'm not sure how the mesa earned its name. This squatty plateau does not look the least like anything I've see poking from bunny's noggin.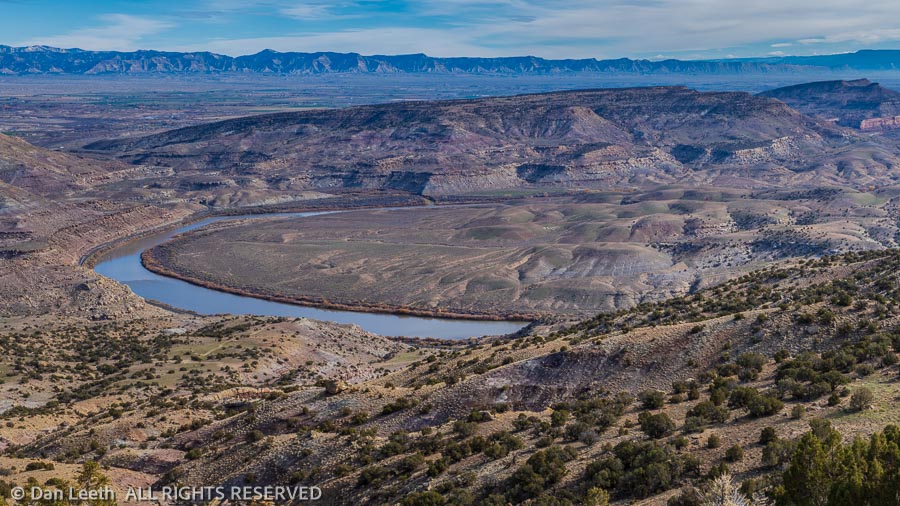 The trail climbs up for about a mile, then splits to offer a nice loop hike along the perimeter of the mesa top. The BLM sign says the trail is 4.8 miles long. The BLM website says the loop is 5.6 miles long. The map on the Colorado Trail Explorer (Cotrex) website indicates a 5.9-mile length. We set our Garmin GPS watches and head off to determine the true length.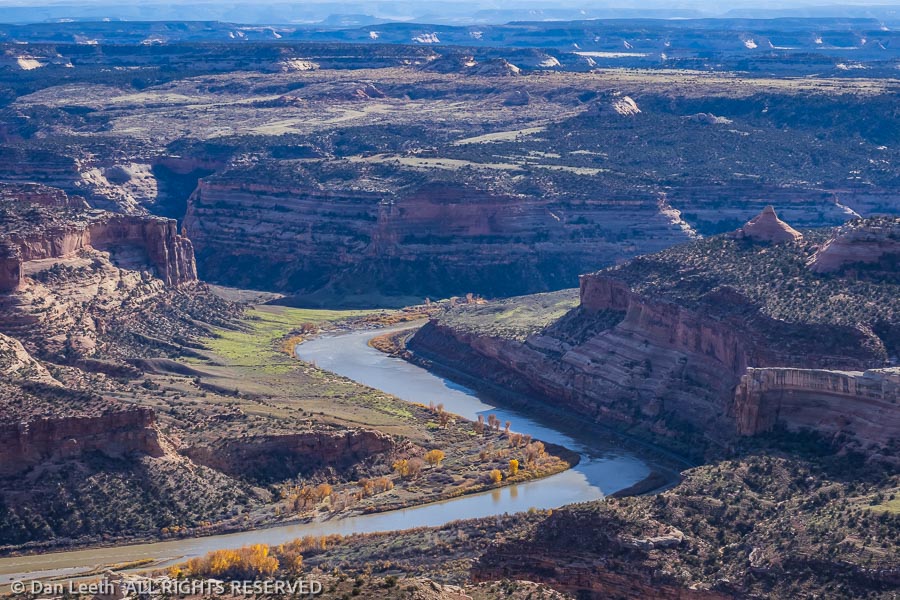 It's a 700-foot vertical grunt up to get to the mesa top. From there we are treated to a relatively flat trail with splendid views of the Colorado River meandering far below. Cottonwood and tamarisk leaves offer autumnal splashes of streamside gold along the river. We spot rafters and kayakers slowly paddling down the lazy current.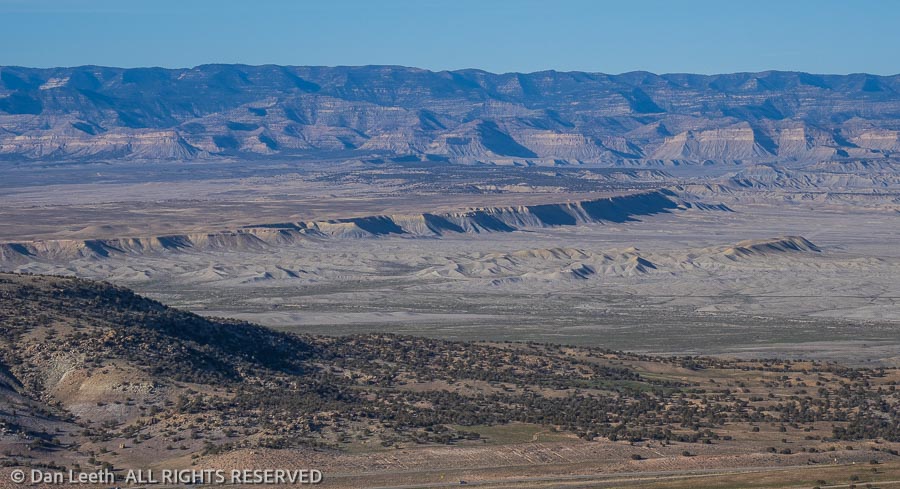 Off through the haze to the west rise the La Sal Mountains near Moab, their slopes glistening with snow. Rounding the mesa top and heading down, we gaze across the valley to the Book Cliffs stretching off into Utah. There's just so much interesting canyon country to explore out here. I think we're going to like this place.
Back at the truck, we check our watches. According to Garmin GPS, we hiked 6.33 miles.