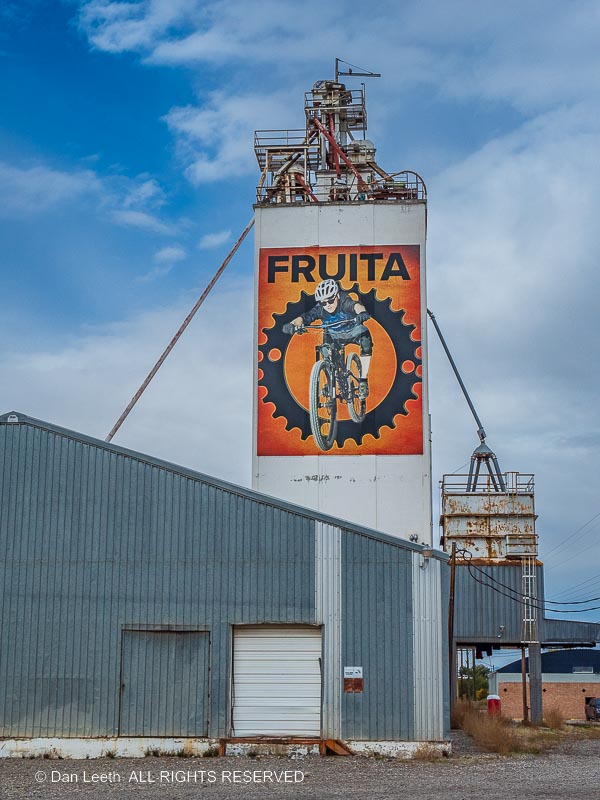 Every year, our little farm town gets the jump on the competition by putting on it's impressive, Fourth of July fireworks display on the Third of July. They're fired from Snooks Bottom, which is almost directly across the Grand River from the James M. Robb Colorado River State Park Fruita Section.
We figured we would grab a bottle of wine, pick up some sandies from Jimmy John's and head over to the park sometime in the early evening for the show. Dianne stopped by to check it out after church.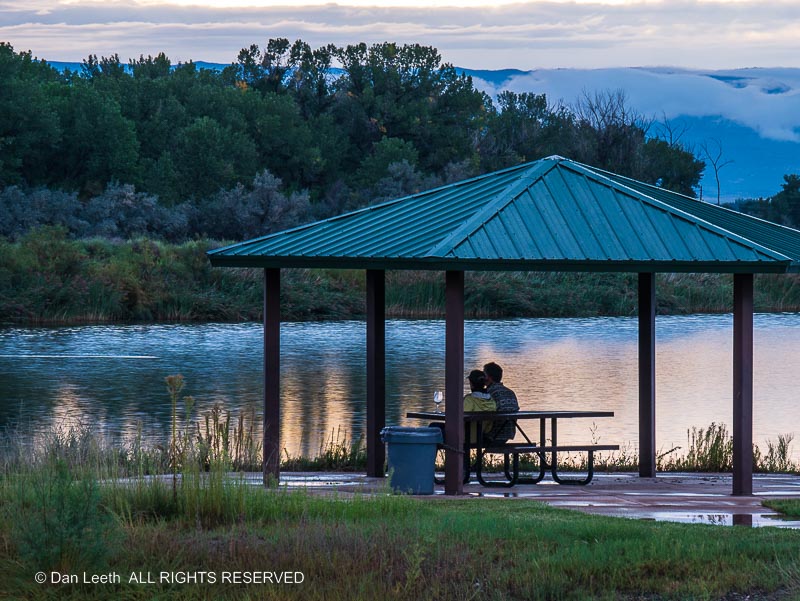 "Space is limited and the entrance will be closed when the parking lot fills," the gatekeeper at the park told Dianne. "This is a really popular place. You'd better get here before 5:00 p.m. in the evening to be assured entry."
Dianne saw what looked to be some empty campsites at the park. Robb Fruita is an extremely popular campground, usually requiring reservations months in advance. The folks who reserved those sites probably hadn't yet arrived, we assumed.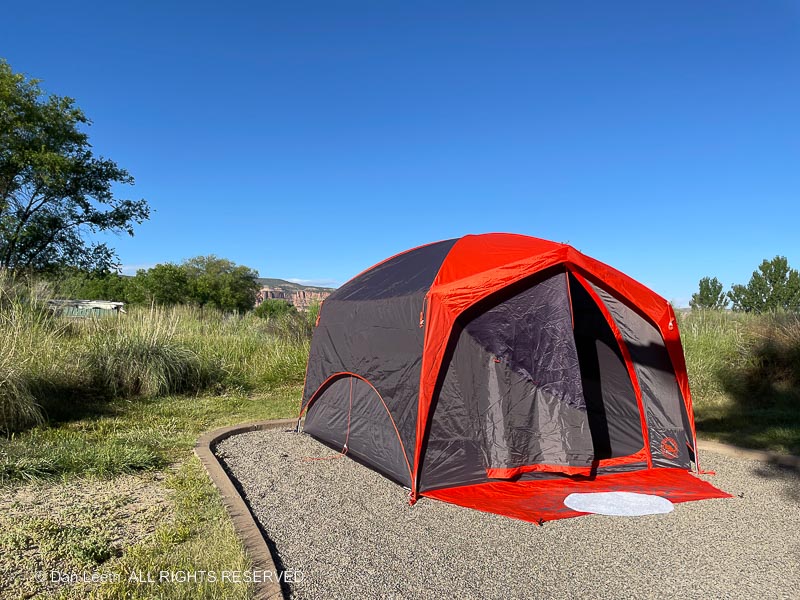 Anticipating disappointment, I went online just to check it out. By some quirk of fate, one site with electricity, water and a tent pad remained available for tonight.
"Damn the credit card balance!" I screamed, giving it my best Admiral Farragut imitation. "Full speed ahead!" With my fingers flying across the keyboard, I snapped up the site.
At first, we thought we'd just use the campsite as a viewing platform and head home after the show was over. Then we got to thinking. We had never put up our replacement tent for the one that was stolen and we'd never tested our new full-size air mattress in the tent. We could use this as an opportunity to check everything out.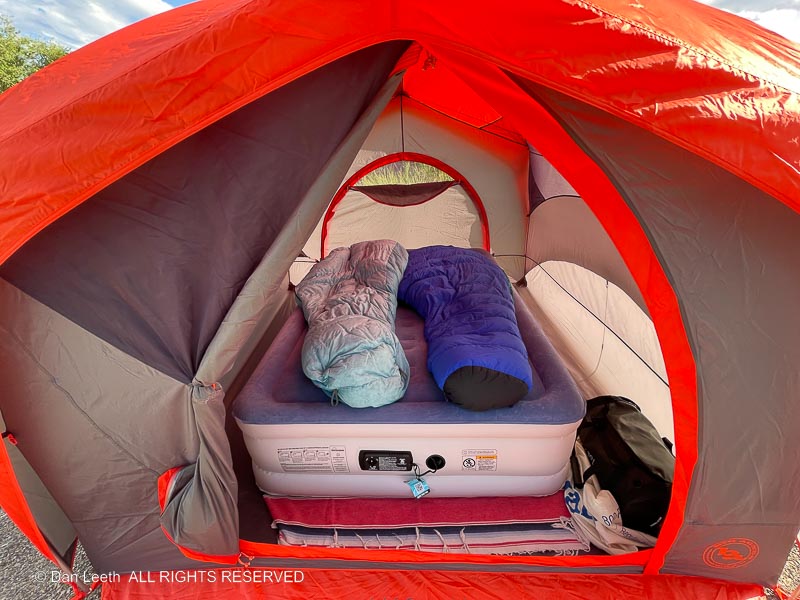 We got the new tent set up almost as if we knew what we were doing. The extension cord I brought, however, wasn't long enough to reach the air mattress inflator. A quick trip home (about three miles) to grab a longer one solved that problem. Hamburgers were soon sizzling on the grill (a replacement for the one stolen) and the first bottle of wine (a nice Cab from South Australia) was opened.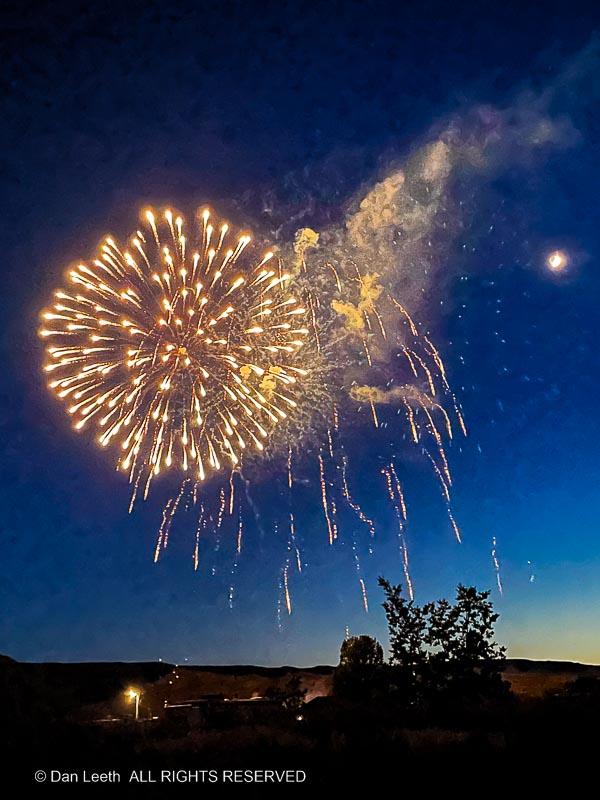 We invited some friends from the south side of the tracks to join us. The four of us toted our folding chairs to a gravely clearing a dozen yards from the campsite and watched as Fruita celebrated American Independence with flaming displays of Chinese gunpowder.