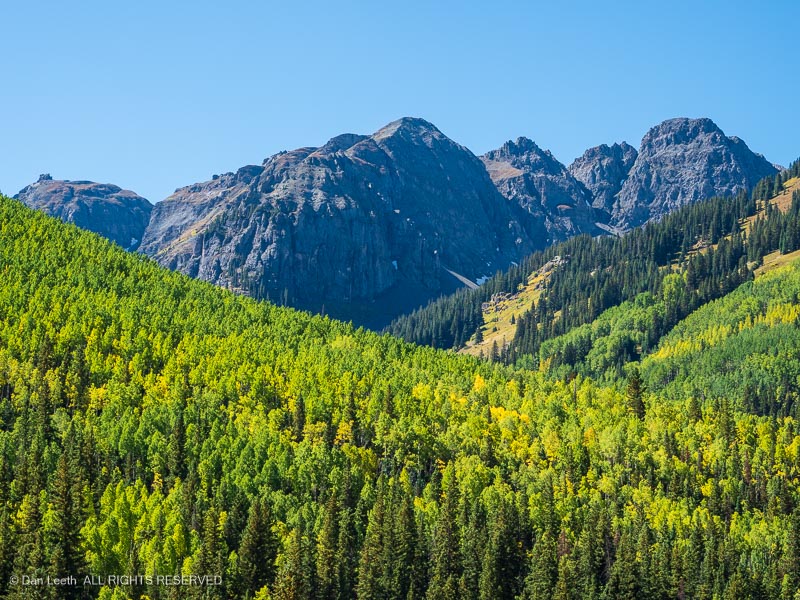 On Monday, we set off on a little two-day drive down some old familiar territory in search of a little fall color. (Leaf changing seems to be delayed this year.)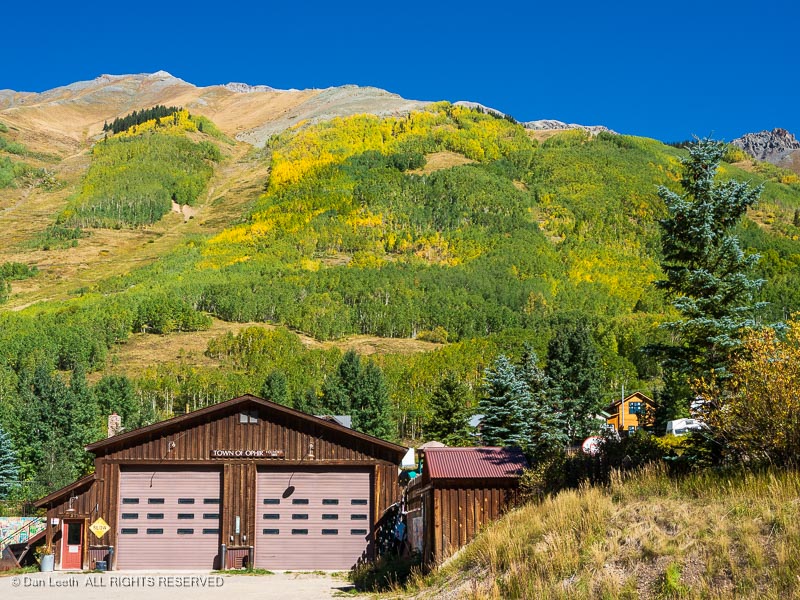 On the way, we took a short detour into the old mining town of Ophir. I had hoped to stop for a Lemonade, but it seems the kids' upscale shop was apparently closed for the season.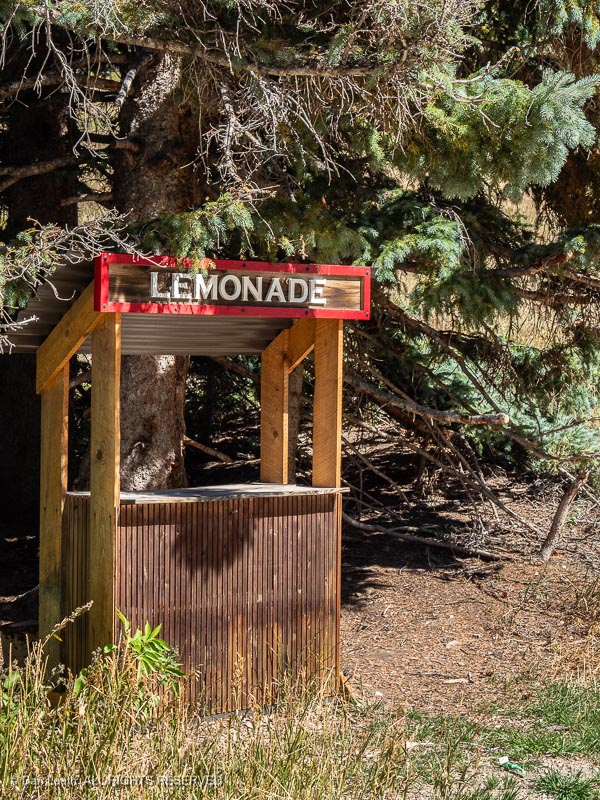 Our route took us down the San Juan Skyway to Lizard Head Pass (named for a spire that doesn't look like the head of any lizard I've ever seen).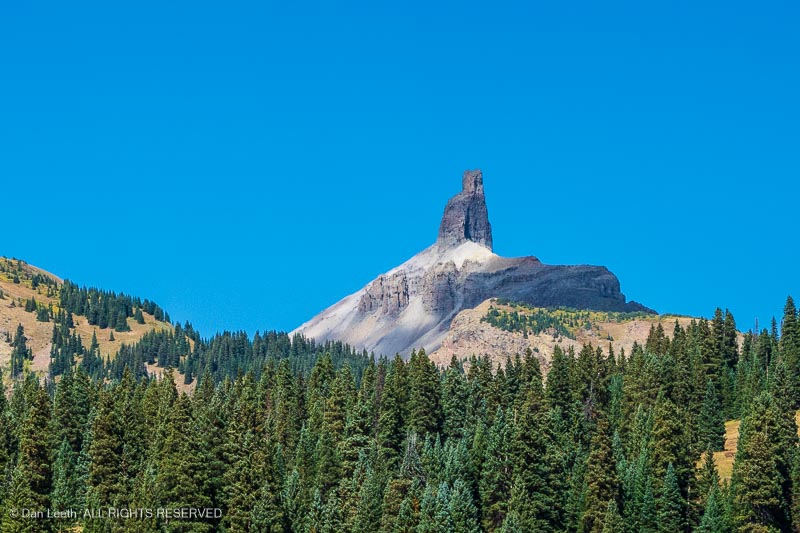 From there, we took detoured down part of the Galloping Goose Trail.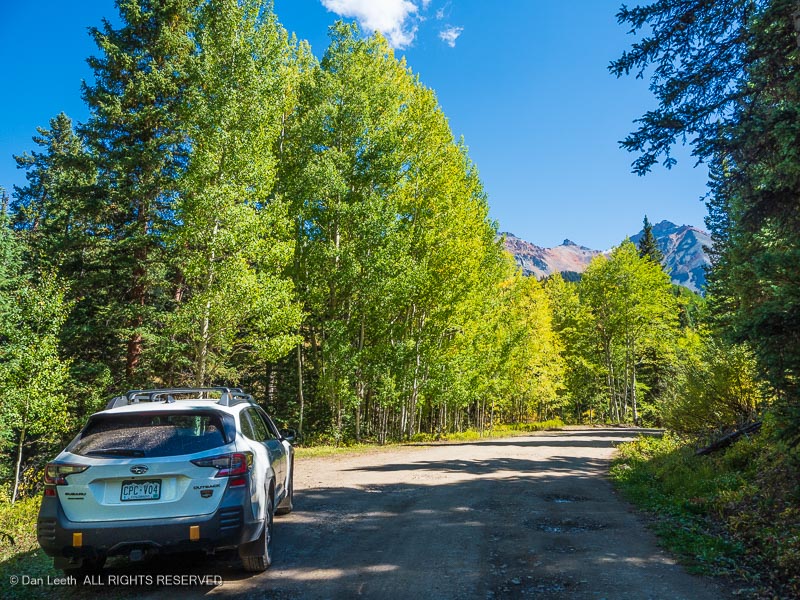 The graded roadway follows the route of the Rio Grande Southern Railroad, once the tracks of the Galloping Geese . Along the way, we passed an abandoned trestle…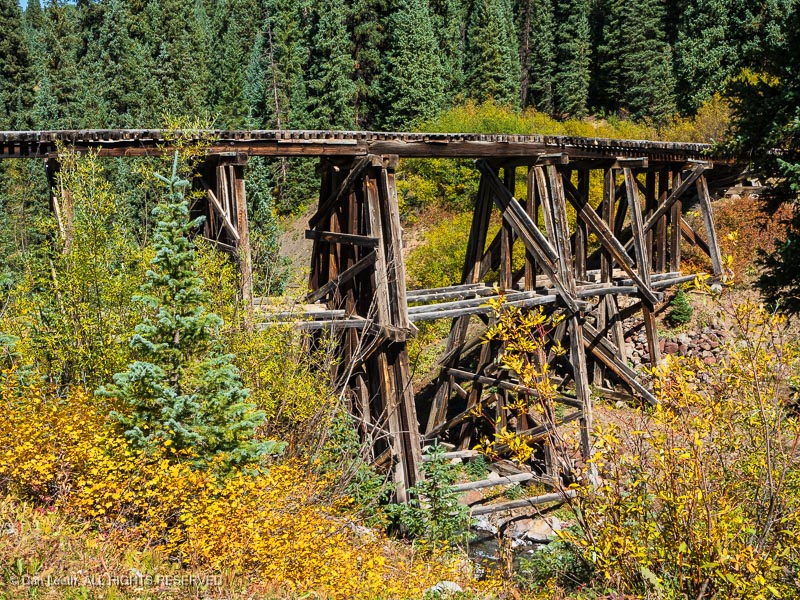 …and an historic water tank from the bygone railroad days.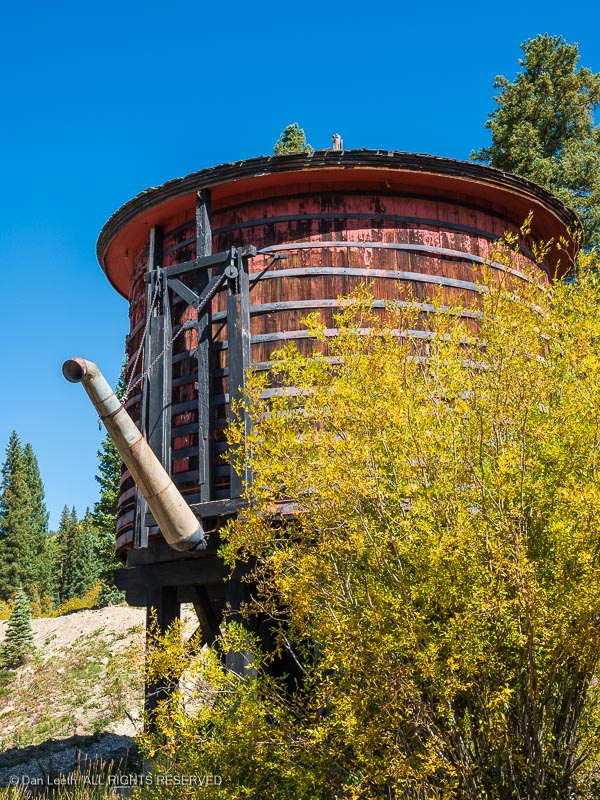 We camped for the night in the Super 8 in Cortez. Tuesday morning, we headed for home on a route through Colorado's canyon country. Our first stop was a return visit to the Lowery Pueblo ruins in Canyons of the Ancients National Monument, a site I've enjoyed several times before.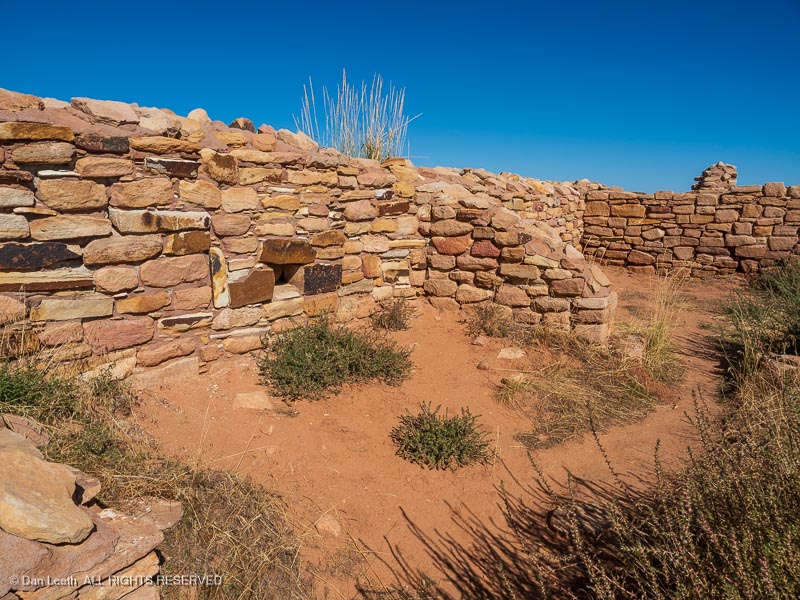 From there, we drove through the self-proclaimed Pinto Bean Capital of the World and soon turned onto a highway that would follow the Dolores River northward.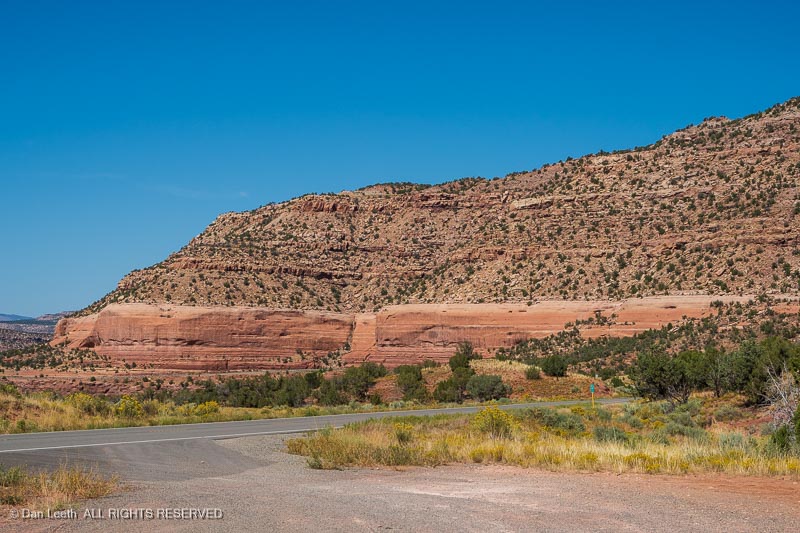 Along the way, we stopped to look down on the remains of the famous hanging flume…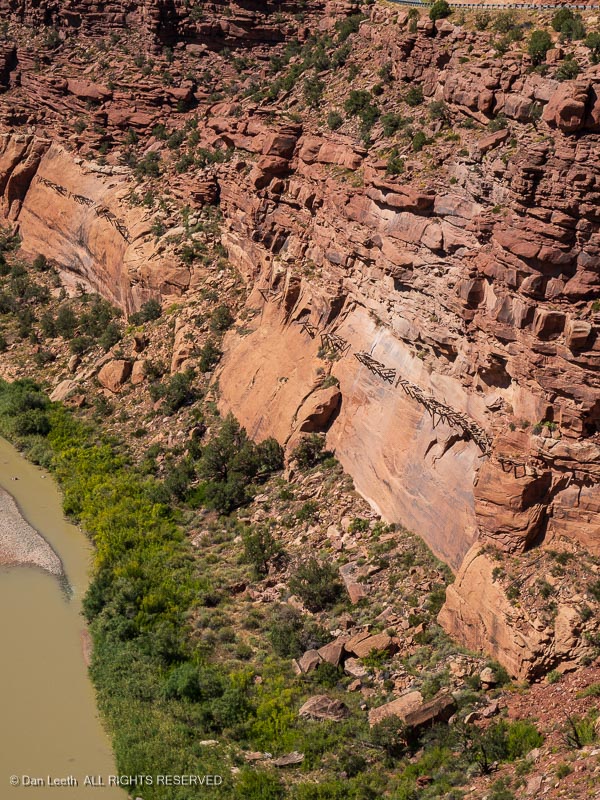 …a wooden water trough clinging to the cliffs, 150+ feet above the canyon floor.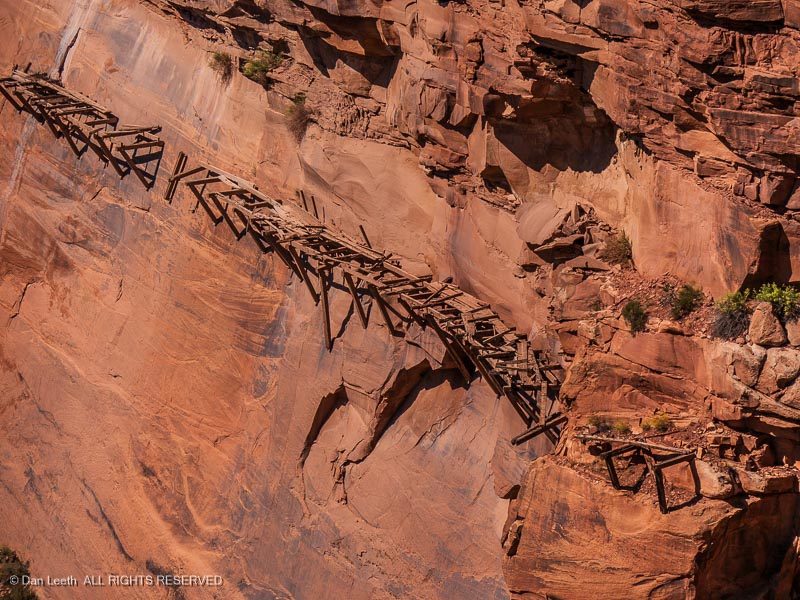 We continued on toward Gateway, motoring through a wide canyon with ruddy cliffs towering skyward on both sides of the highway. (Yes, friends, this is a pretty part of Colorado.)
Entering the Grand Valley, we made a detour to Dos Hombres (our favorite Mexican restaurant) in Clifton for burritos (excellent) and margaritas (not excellent).  Then on toward home.