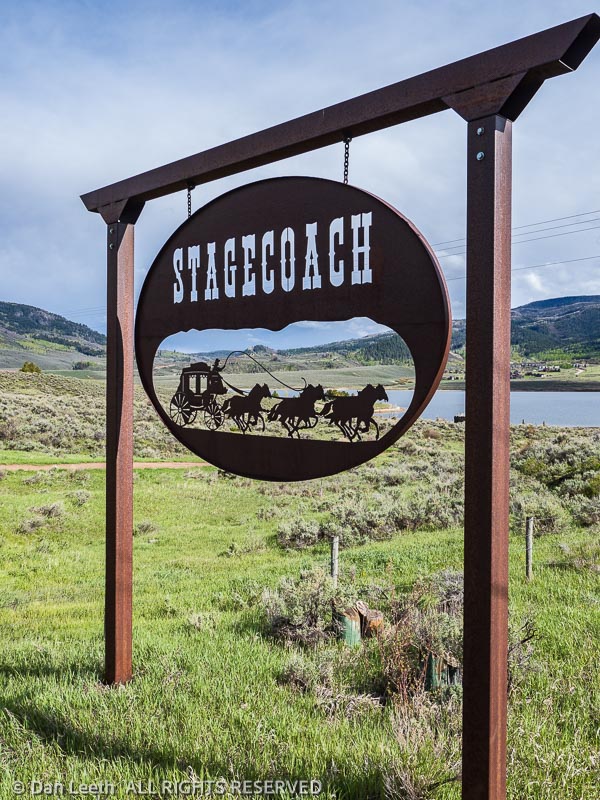 After three weeks into our new house, it was time to take a break and go on a four-night camping excursion.  Our destination was Stagecoach State Park, which lies a few miles south of Steamboat Springs.  We would be joining a pair of fellow Colorado Mountain Club (CMC) members on an unofficial social outing sponsored by the CMC's Western Slope Group.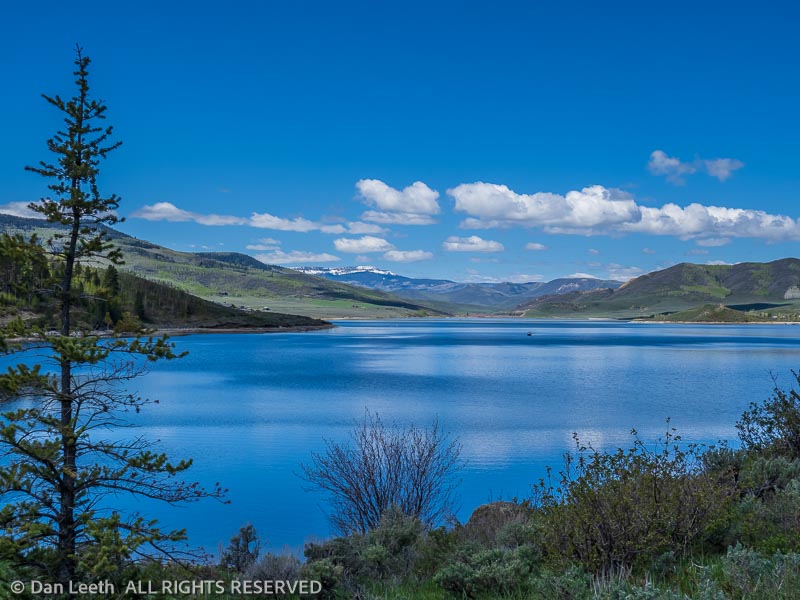 Our original plan was to take the trailer, so we booked an electrical-hookup site. After spending almost eight months in the trailer since September 1st, we thought it might be more fun to camp in the tent and try out our new inflatable mattress. A look at the predicted temperatures (lows in the 20s) changed that plan. So, we loaded our trusty domicile on wheels and headed up.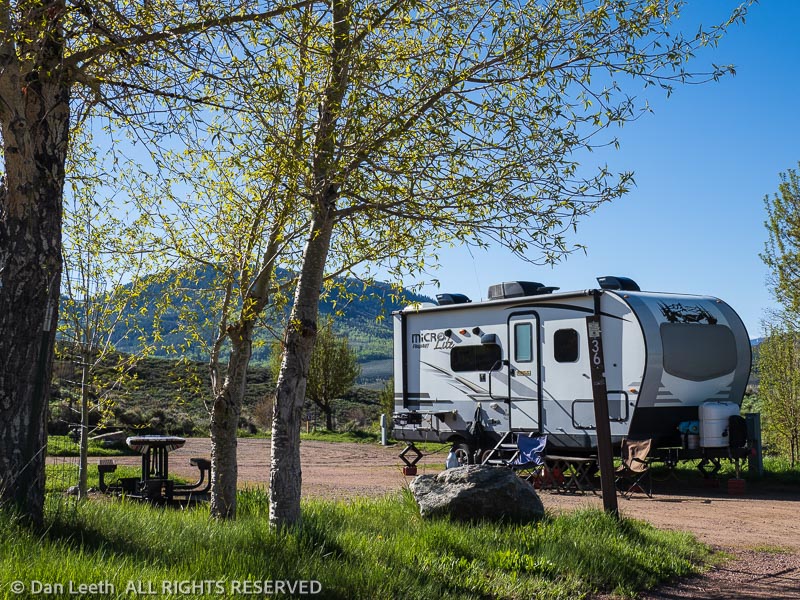 Like most Colorado State Parks, Stagecoach surrounds a reservoir, this one the result of a dam plugging the Yampa River. The reservoir is large enough to allow motorboats and waterskiing, none of which was happening in the cool, pre-Memorial Day time we were up there. We saw only anglers, kayakers and stand-up paddleboarders out on the water.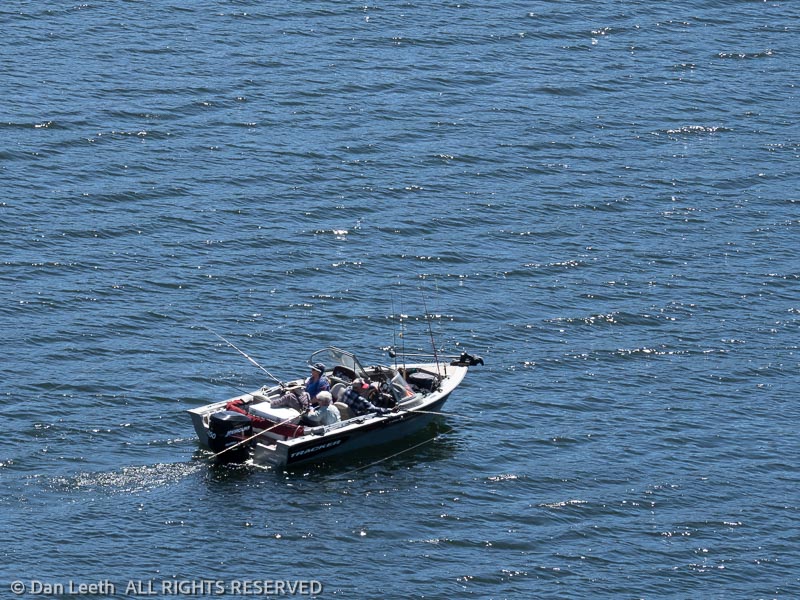 Even though this was not an official CMC trip, I anticipated it would involve three days of peak bagging.  Fortunately, the other couple were not gung-ho peak baggers, which left us pretty much free to do what we wanted. We started by checking out some of the more affordable properties in the area.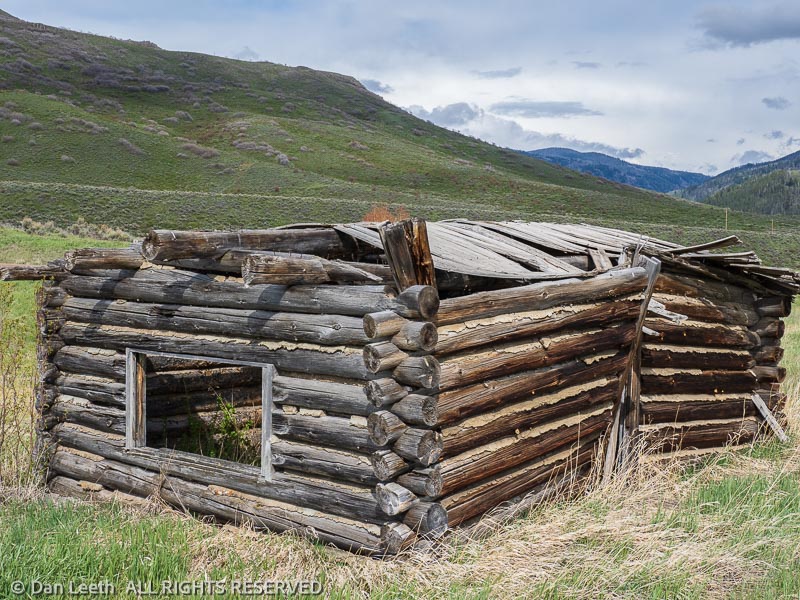 The first day, Dianne and I drove up through Steamboat Springs, gagging on all the new development that is (to borrow a phrase from Utah writer Jim Stiles) morphing the Steamboat at the speed of greed. 
After trying to spot the ski area from behind all the new condos, we headed north through the ranching town of Clark and on to check out Pearl and Steamboat Lake State Parks for future trips.  Pearl was closed, but we did get a glimpse of Steamboat Lake and surveyed several attractive campsites there.
The next day, Dianne and I along with fellow CMC member Becky Gray hiked the five-mile Elk Run Trail along the southeastern side of the reservoir. We saw nary an elk running or otherwise. Becky's husband, Chuck, provided Uber service for us, driving us back to the dam where we parked our truck.
On our final full day, we wandered around the park capturing photos of the reservoir and the tailwaters below the dam. It's quite possible that this trip will hit the pages of a springtime edition of Colorado Life Magazine.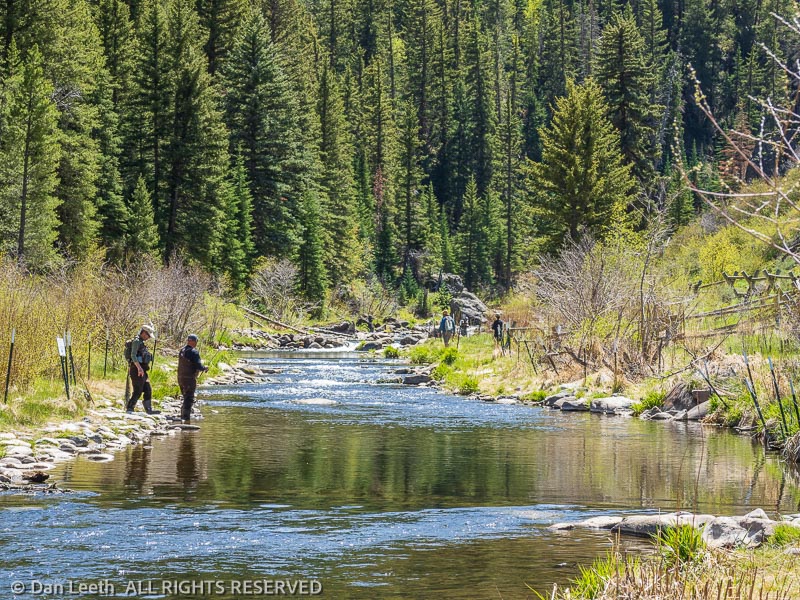 Driving back to Fruita on Interstate 70, it hit us that this was the first time we were actually heading home by driving west on this portion of the highway.  Traffic was relatively light.  I can only imagine what it would been like heading into Denver at the start of this three-day holiday weekend.