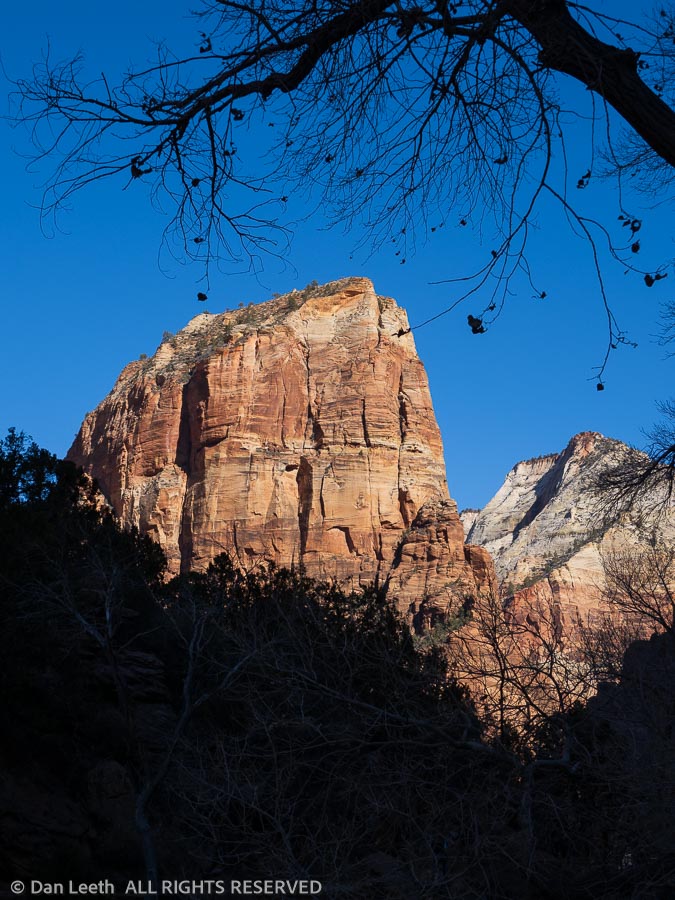 It seems like every year, I get email promotions from Xanterra offering discount prices for winter stays at their Zion Park Lodge property. This year was no exception. "Wanna take a getaway trip to Zion National Park?" I asked my wife of 40 years.
"Does that mean we wouldn't get to stay huddled up in this cold, damp trailer for a week?" she responded.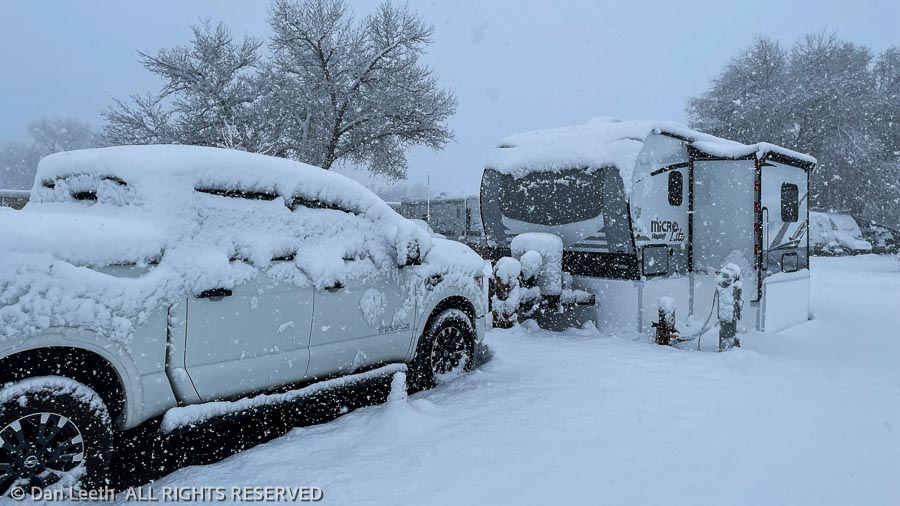 "Does that mean I wouldn't get to cook, clean or go shopping for a week?
"Does that mean that we'd have to look at towering cliffs out our windows instead of the neighbors' trailers?
"Let me think about it."
Not wanting her to blow a fuse in her thinking equipment, I went ahead and booked a five-night stay in one of the Zion Park cabins for a Monday-Friday stay in January.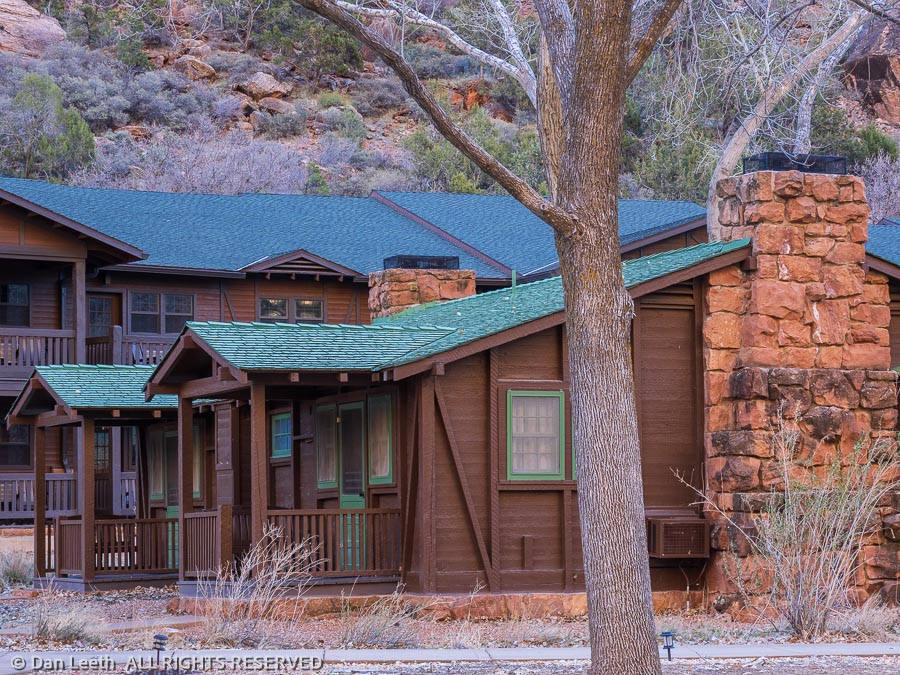 Even though Zion is an easy day's drive from our new hometown of Fruita, I reserved a night at a Super 8 for the drive down. That would give us time on our departure day to "winterize" the trailer.
Late Sunday morning, we were on our way.