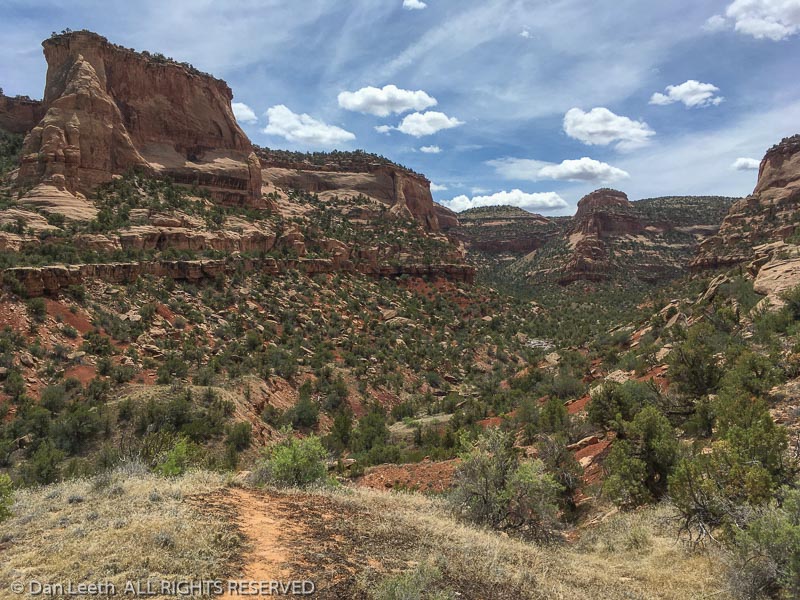 We're just back from our first Covid camping trip to the Grand Junction area of Colorado. It proved to be something of a Jekyll and Hyde sort of trip.
On the plus side, over our seven full days in camp, we were able to get out and hike 20+ miles on trails in Colorado canyon country.  When not stomping down trails, we covered over 60+ miles on bikes, pedaling through parks and wildlife refuges along the Colorado Riverfront Trail.
On the downside, our campsite left much to be desired. It sat a few dozen yards from Interstate 70, treating us to a constant din of passing truck noise. There was little shade available to shelter us from the 90+ degree sun, but at least with full hookups, we could run the vent fans and/or air conditioner when we needed to cool off. To top it off, the pesky no-see-ums were beginning to come out, which made sitting outside a skin-swatting experience.
In the pre-Covid days, I always looked forward to stopping at Dos Hombres Mexican Restaurant in nearby Clifton for their spicy, green-chile smothered burritos. Dianne, on the other hand, maintained a burning desire to go to Enstrom's Candies for one of their toffee and fudge ice cream sundaes. Taking advantage of curbside pickup, we were able to get burrito dinners to go. With takeout service and outside tables at Enstrom's, my lovely wife was able to satisfy her craving for ice cream. (She even got one for me.)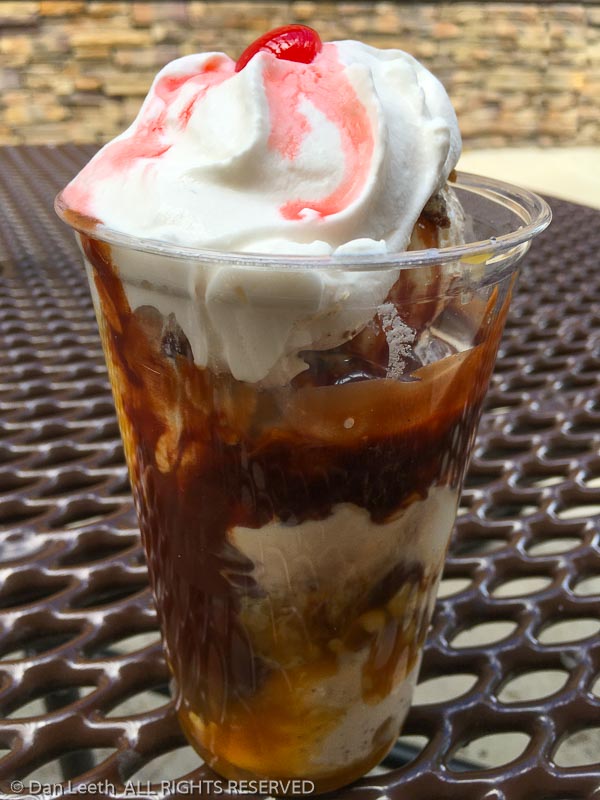 We're already looking forward t the next trip in two weeks. We'll be heading to a Colorado State Park campground tucked in the cool conifers and miles from the nearest highway.
Unfortunately, we'll have to do without burritos and sundaes.