Once again, it's Photo Friday, time to post a few shots from this week's "explore the neighborhood" photo excursion.
On Tuesday, we took our new vehicle (which my wife has now named the SOB for Subaru OutBack) on a trip to explore the Onion Creek and Thompson Canyon roads located across the border in Utah.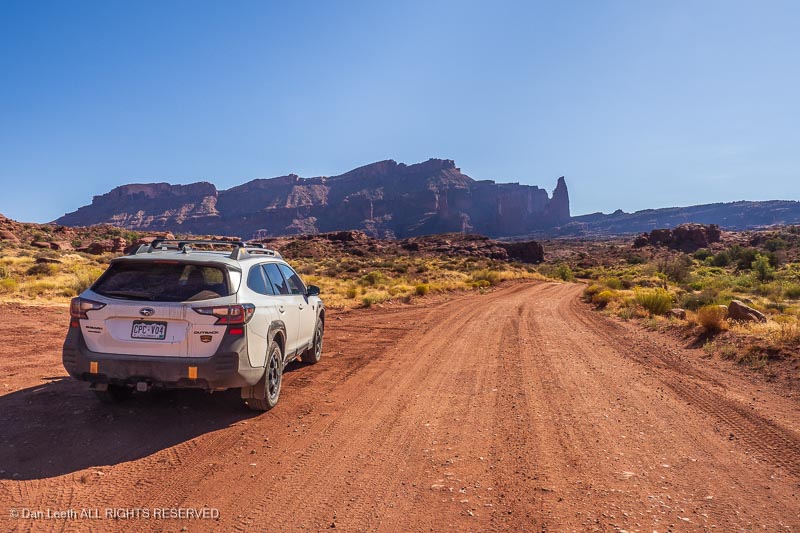 We started out on Onion Creek Road, which was so nicely graded that even Jeep drivers from Iowa had no trouble negotiating the route.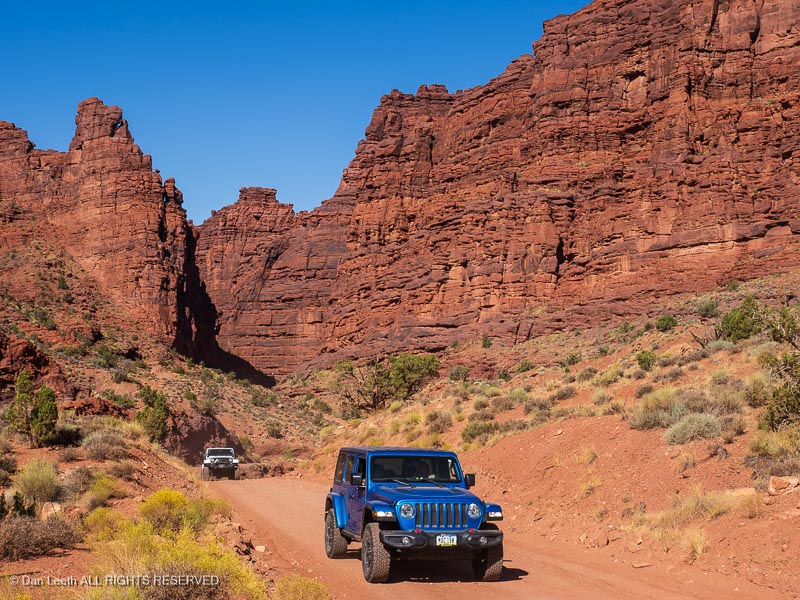 The scenery was scenic…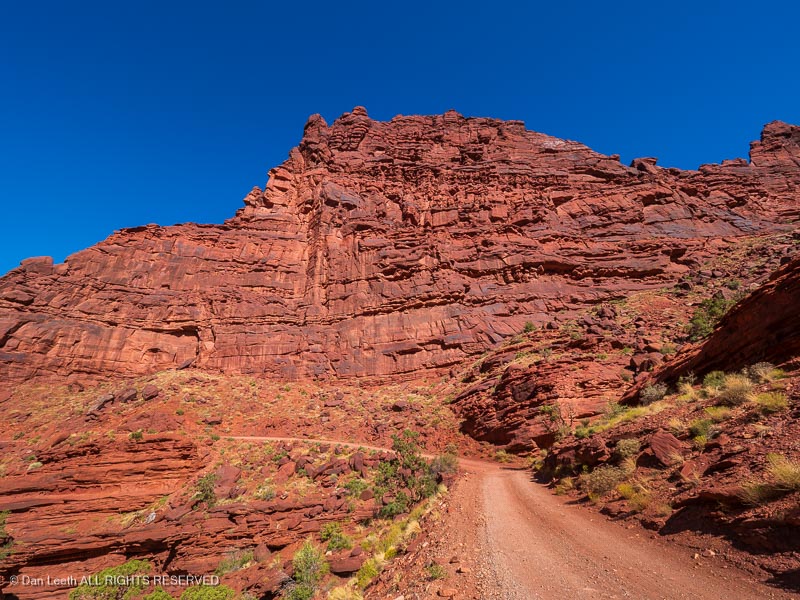 …and 27 shallow stream crossings added a dash of fun to the first part of the journey.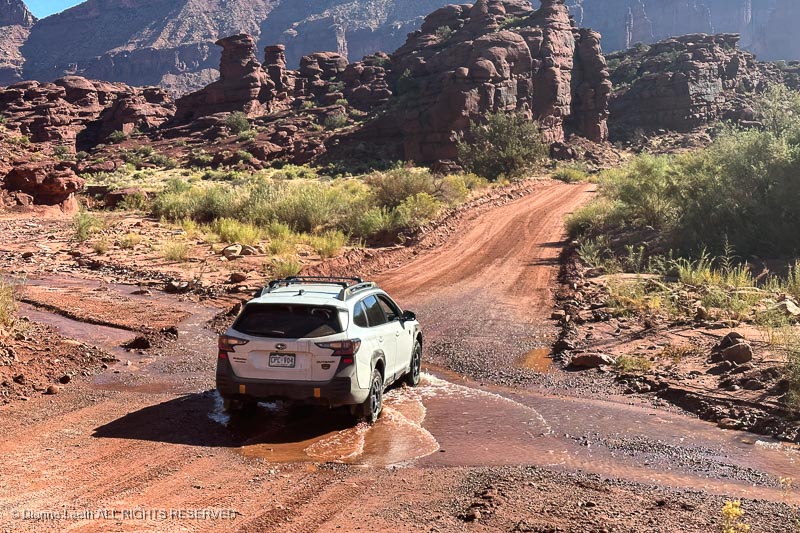 A fork in the road comes about 9½ miles from its start, and following Yogi Berra's wise advice, we took it.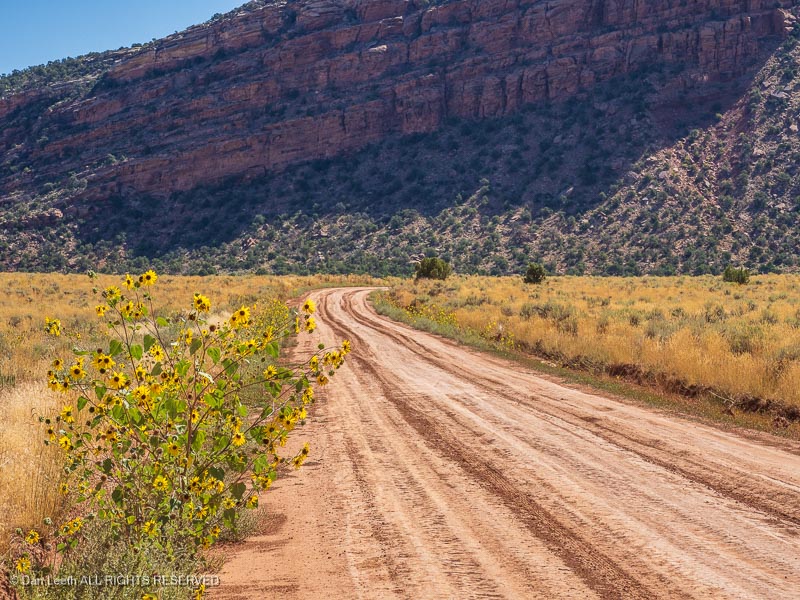 As the roadway switchbacked up the cliffs, its surface soon began to get more interesting, which allowed us to test out our SOB on rockier terrain.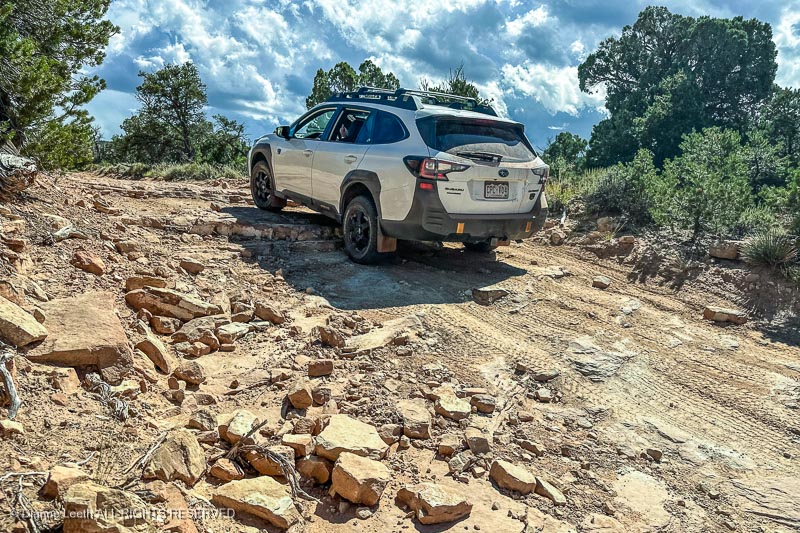 Our SOB performed like a pro.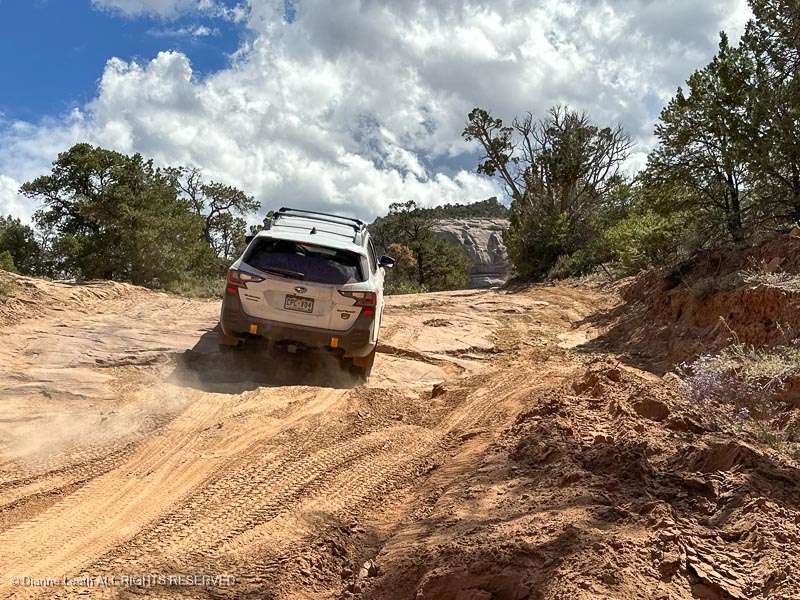 After a dozen miles of this form of fun, we reached the well graded Beaver Mesa Road.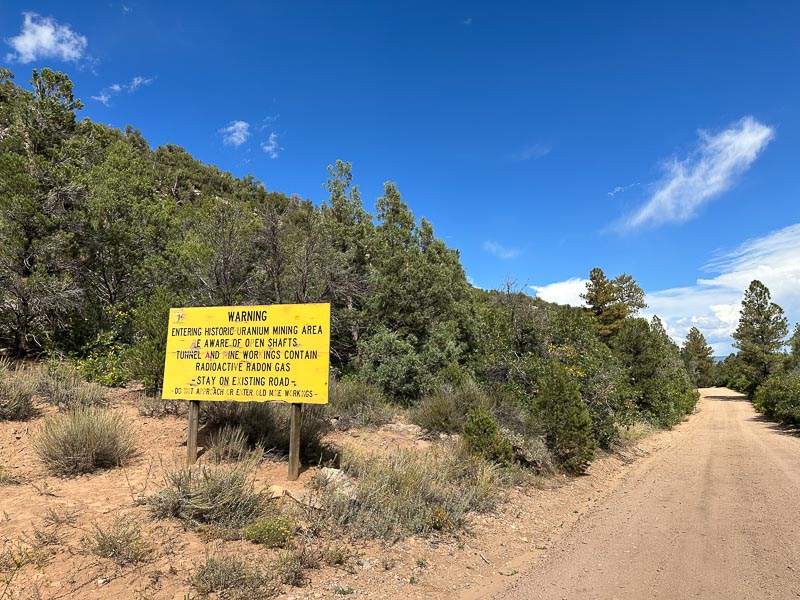 A left turn would have taken us to some old uranium mines, but with clouds building, shadows lengthening and our lack of a Geiger counter, we decided to turn back to Colorado and head for home.
If the amount of dirt on the car is indicative of the amount of fun we had, this was another fine day spent exploring the neighborhood.