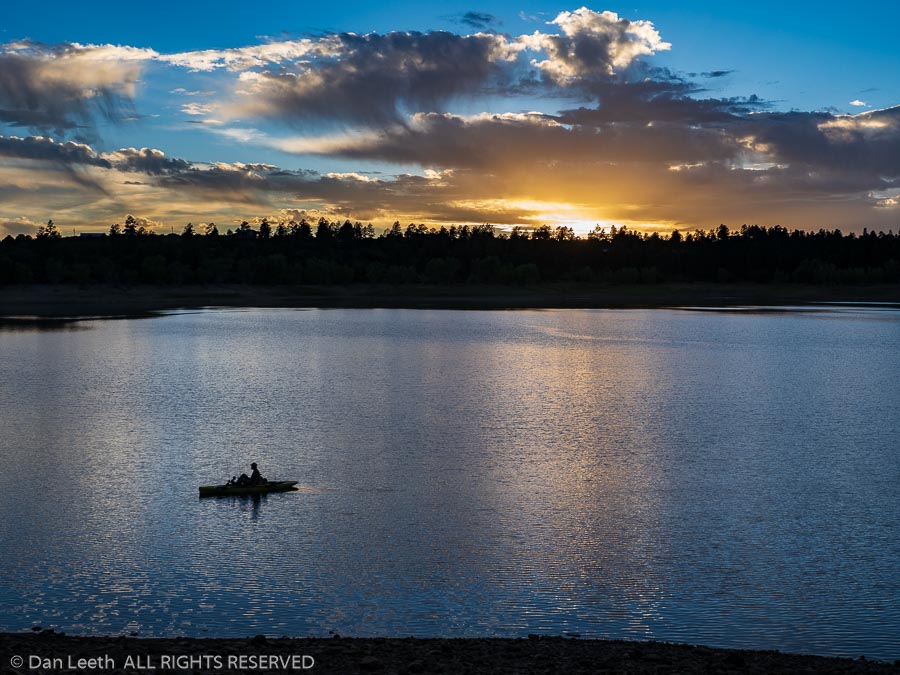 Heading home at the end of our two-week escape to southwestern Colorado. We hiked about 38 miles through incredible Colorado scenery. I read at least three books, we photographed several sunsets over the reservoir and we finally got to visit the Rio Grande Southern Railroad Galloping Goose Museum in Dolores.
We loved the Mancos State Park campground. Shady, quiet and rustic – just the way campgrounds used to be back in "the day." Shady, however, presented a problem. We never got enough sun to fully solar charge our trailer batteries. After 13 nights of camping and despite all our panel-moving efforts, the batteries' state of charge was down over 20 percent.
Lesson learned. We will soon be replacing our anemic lead-acid batteries with top-of-the-line lithium batteries with far more reserve capacity. I used a lot of data bytes researching options on our "move the solar panels back into the sun" days in camp. Orders will be placed Monday.
In addition to experimenting the with using solar panels in shady campsites, we also did a refrigerator experiment on the way home.
One of the big controversies among trailer owners is whether to run the refrigerator on propane when traveling down the road. One school of thought says to turn the propane and refrigerator off. It will stay cool, they say. The other school says if it wasn't safe to run them on propane while traveling, manufacturers wouldn't make that the automatic option.
With Dianne packing the freezer full of ice cream and meat, we've always left the fridge on, running on propane while traveling. We have an automatic emergency cutoff installed on the gas line if something were to sever the propane hose, so we feel relatively safe doing that.
Coming back from Mancos, we turned the fridge off. The freezer was -3 and the refrigerator about 35 degrees when we left. When we reached our final campsite eight hours later, the fridge was an acceptable 42 degrees, but the freezer had warmed to 35. The beer was still cold, but any ice cream in the freezer would have turned into a melted mess.
Lesson learned. Since we normally travel with lots of frozen food, we'll be traveling on propane in the future. No need to risk melting our dessert when camping.