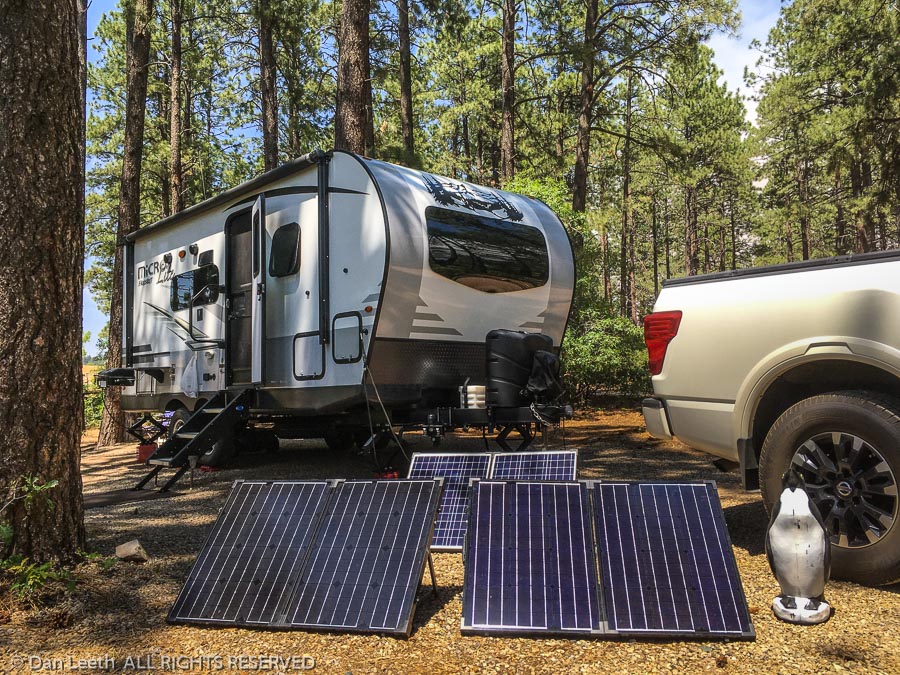 Back when Corona was a beer, not a virus, we had planned to head out on a three-week camping trip in the Black Hills of South Dakota where we would hook up with some of our old A-frame trailer buddies. When that trip got Covid-cancelled, we quickly booked space in a state park in southwestern Colorado.
The park sits beside a small, wake-free reservoir surrounded by scrub oak and ponderosa pine. Pit toilets serve as restrooms. We have no electrical hookup, no sewer hookup and there are only three water spigots shared by the entire campground, none of which are accessible by car.
Most of our fellow campers are in tents or small trailers like ours with nary a big rig in sight. Quiet and rustic, it reminds me of the campgrounds I frequented back in the '60s and '70s.
We're here for 14 nights, the maximum allowed by park rules. In seven years of trailer camping, this is only the fourth time we will be spending a full two weeks in one campground. In the previous three, we've had a 30-amp electrical hookup and in two we had our own private water spigot.
Here, we will be recharging our batteries with a trio of 100-watt solar panels and filling our freshwater tank with water hauled in a jerry can, five gallons at a time. Used water will be carted to the dump station in our 25-gallon Barker-brand sewer tote, which we've named "Bob."
After spending eight nights camped in a full-hookup site next to Interstate 70 a few weeks back, the remote quietness of this park is a refreshing change.