On our January trip to Zion in 2022, we passed a collection of railcars parked along the Sevier River not far from Richfield, Utah.
Called Caboose Village, it's part of the Big Rock Candy Mountain Resort complex that also includes motel rooms, a restaurant, convenience store, cabins and a gas station. It looked intriguing, so this year, we and longtime friends from Gridlock City booked a pair of cabooses for a three-night getaway.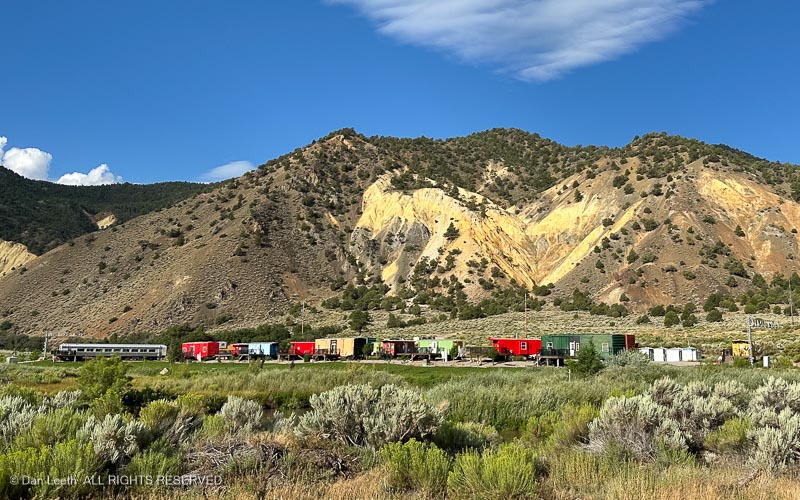 We loaded bikes onto the back of Obie and headed off to Utah, with a lunch stop at Ray's Tavern in Green River.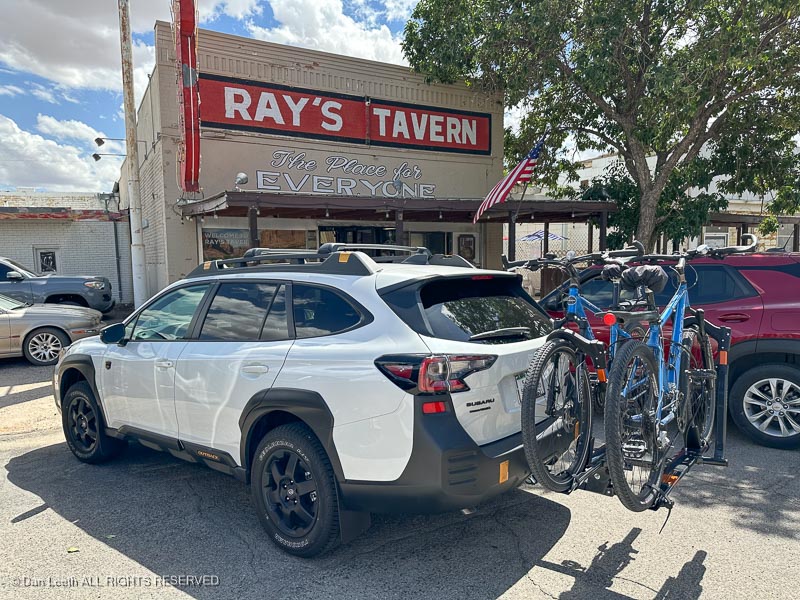 After burgers and a beer, we continued on to Caboose Village. Our unit, the Northern Pacific, featured walls finished in rustic, beetle-kill pine. There was a bathroom with shower, satellite TV, a microwave for popping popcorn and a small refrigerator for chilling the beer.
Outside was a massive deck overlooking the Sevier River with picnic tables, grills and firepits in the lawn below.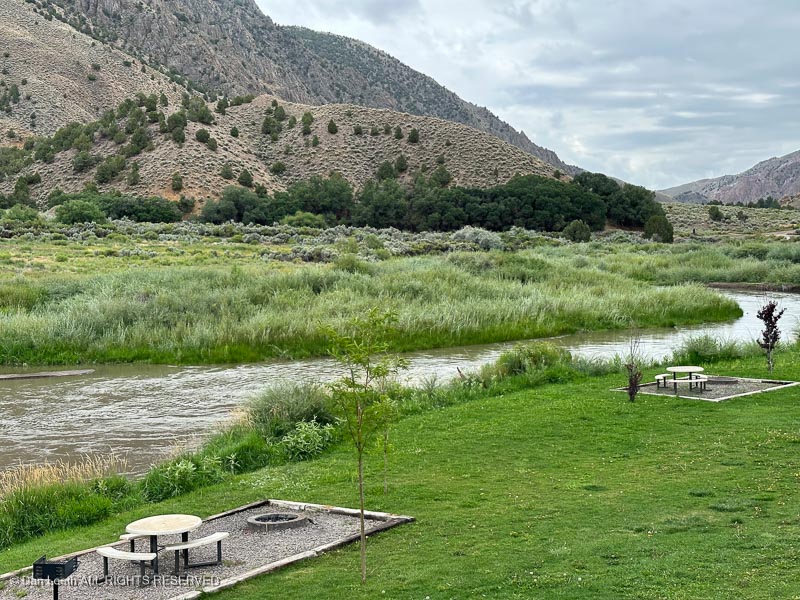 Occasionally we'd catch rafters slowly floating downstream.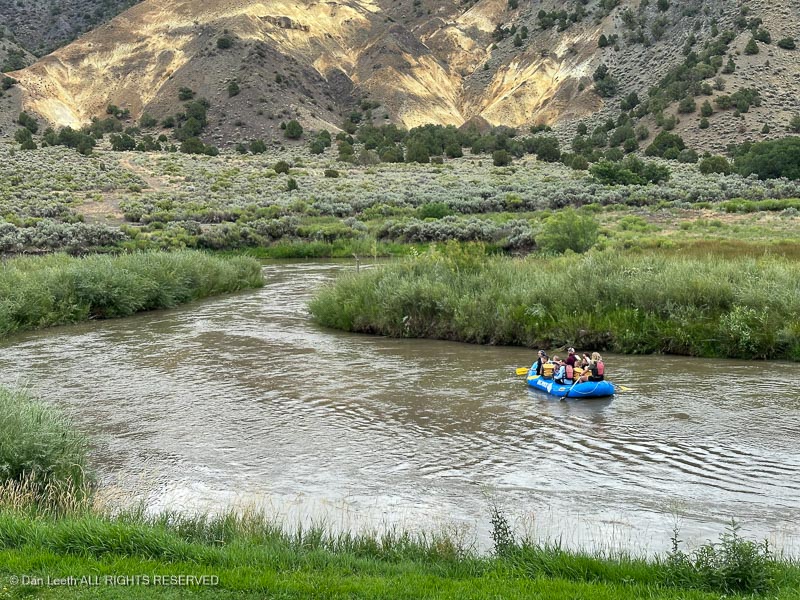 A paved, rails-to-trails bike path from Caboose Village leads downstream along the river and into Richfield. Our plan was to bike one day and hike the second. The rain gods (and hurricane Hillary) had other plans for us, however.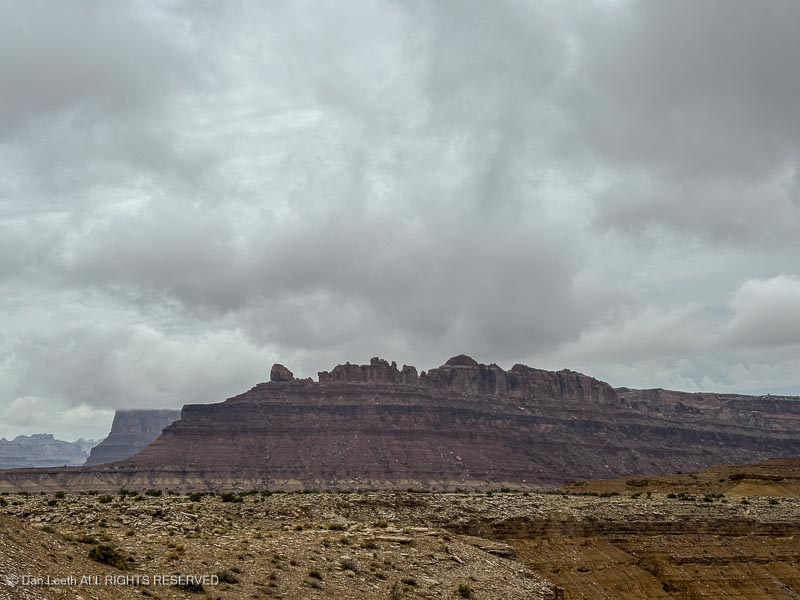 Instead of pedaling in a downpour, we drove south to Marysvale for breakfast, then backtracked up to Fremont Indian State Park where during a dry spell, we walked their paved nature trail past walls of Fremont rock art.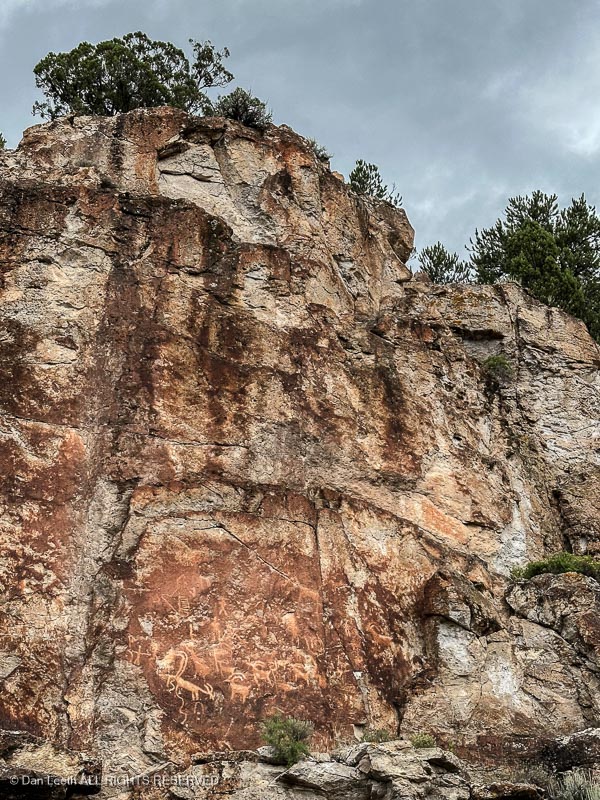 That night we dined on delicious $30 filet mignon steaks at the Big Rock Candy Restaurant, which we downed with an excellent, $45 bottle of 19 Crimes Australian wine.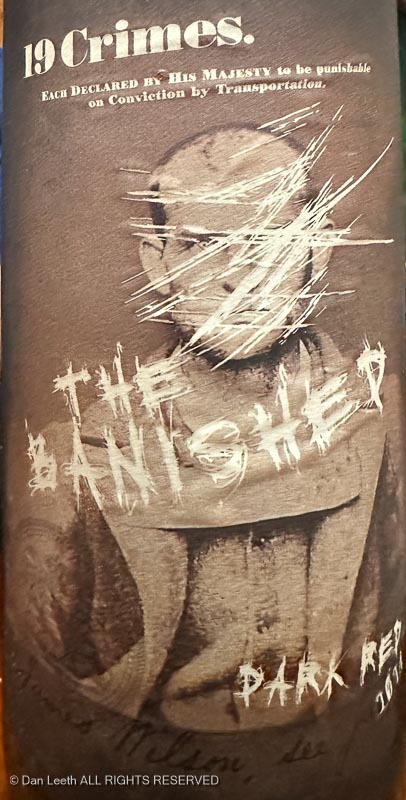 The next morning dawned clear. We unloaded our bikes and pedaled ten miles into the small farm town of Joseph where we devoured cooked-to-order breakfast sandwiches and burritos at a gas station-convenience store.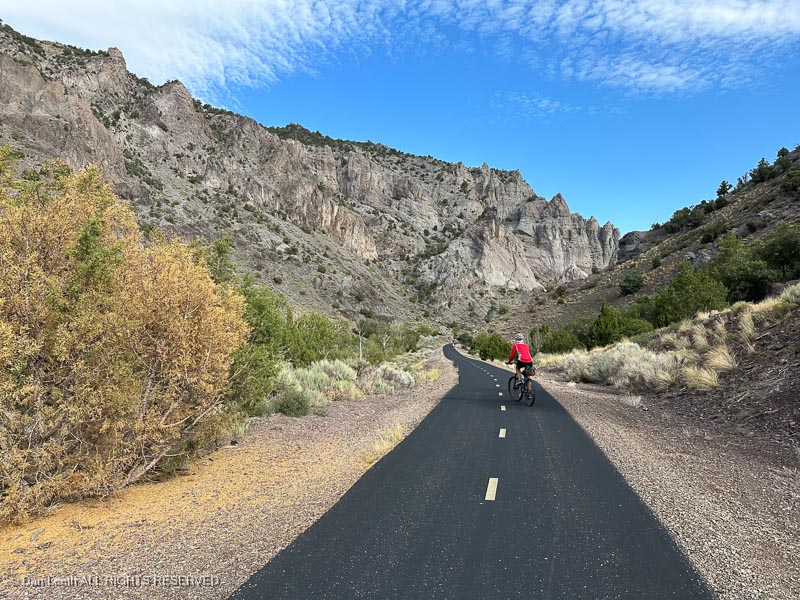 The rain returned on our departure day, so we were once again treated to stormy skies and wet pavement as we motored the interstate back to Colorado.