Colorado certainly has some unusual festivals.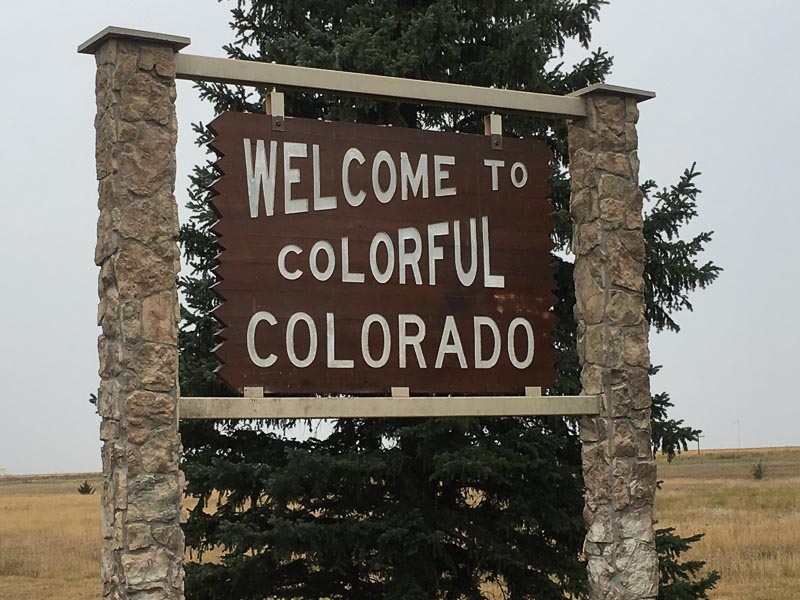 In Nederland every March, they celebrate "Frozen Dead Guy Days" with a weekend-long event honoring the dead guy who remains cryogenically frozen in town.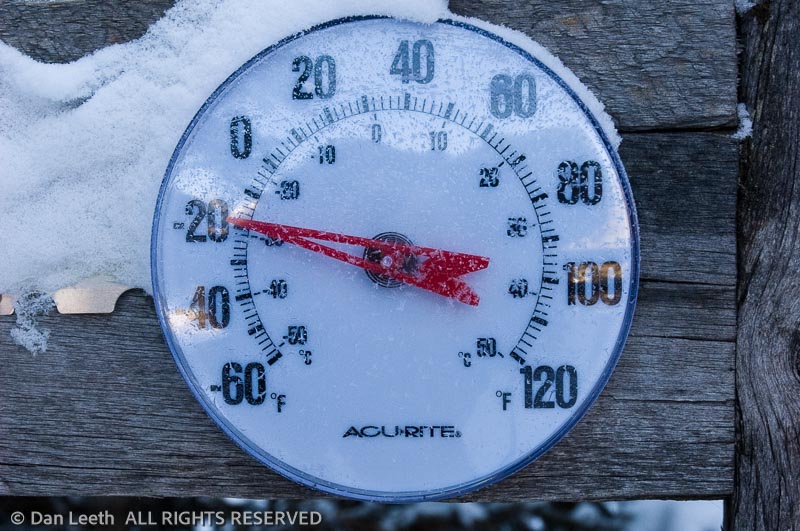 In the middle of July, Telluride celebrates their "Nothing Festival," a weekend event celebrating absolutely nothing.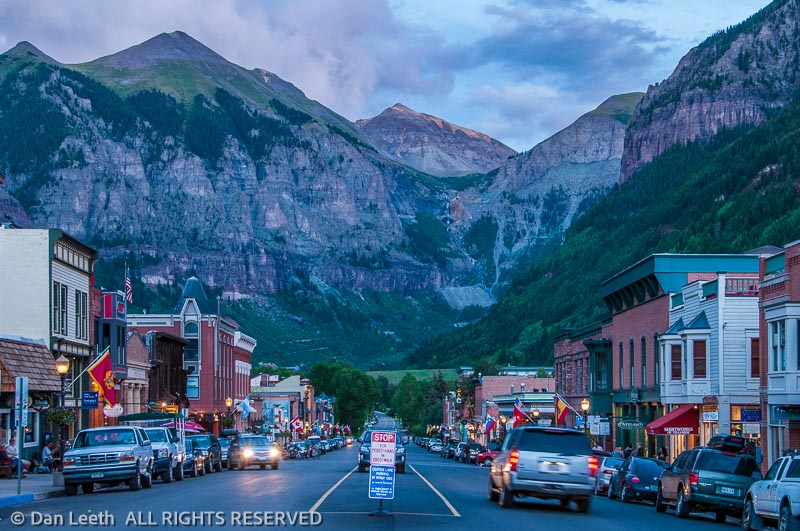 Out here in Fruita, we have the annual "Mike the Headless Chicken Festival."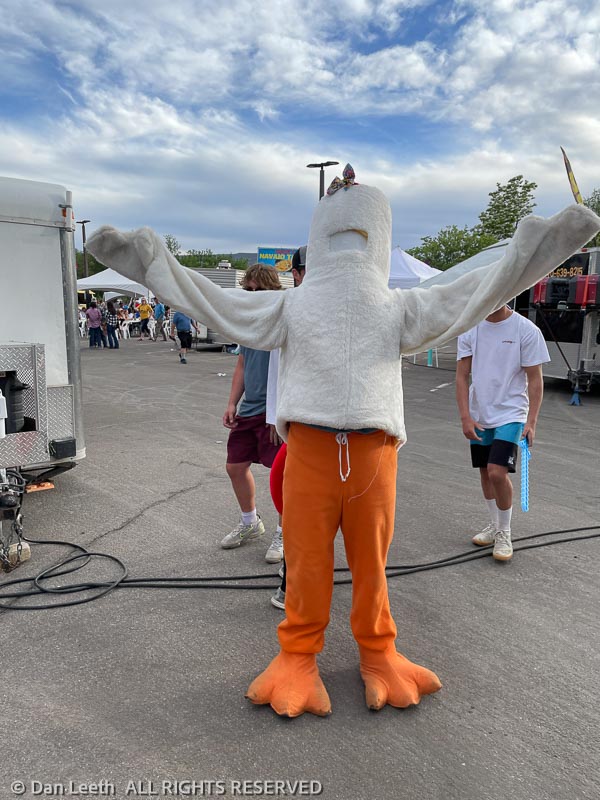 The event celebrates the life of a young rooster that had its head cut off but refused to die.  The repentant farmer kept the bird, feeding the feathered survivor with an eyedropper. The rooster lived for 18 months in his headless state. 
[The story of Mike can be found at https://www.miketheheadlesschicken.org/mike/page/history.]
Fruita's noggin-knocking event features a pancake breakfast (we didn't attend), a 5K run (we didn't suit up), a disk golf tournament (we left our Frisbees at home) and a car show featuring some pretty attractive machinery (we didn't enter our trailer-towing truck).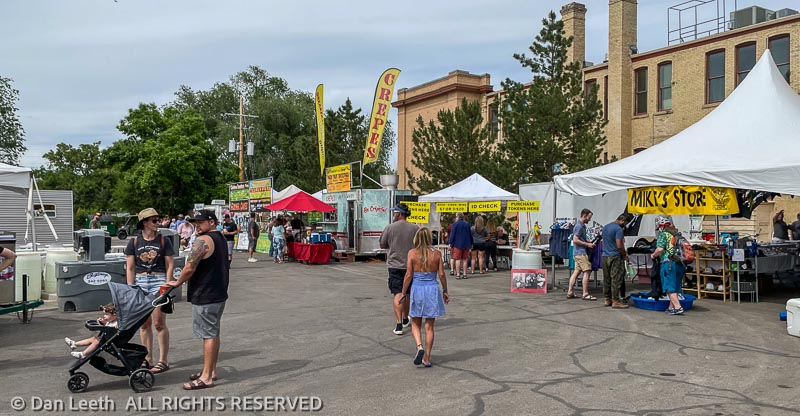 There were vendors (mostly selling clothing items), food trucks, a beer tent and a grassy lawn with a stage featuring concerts by local musicians.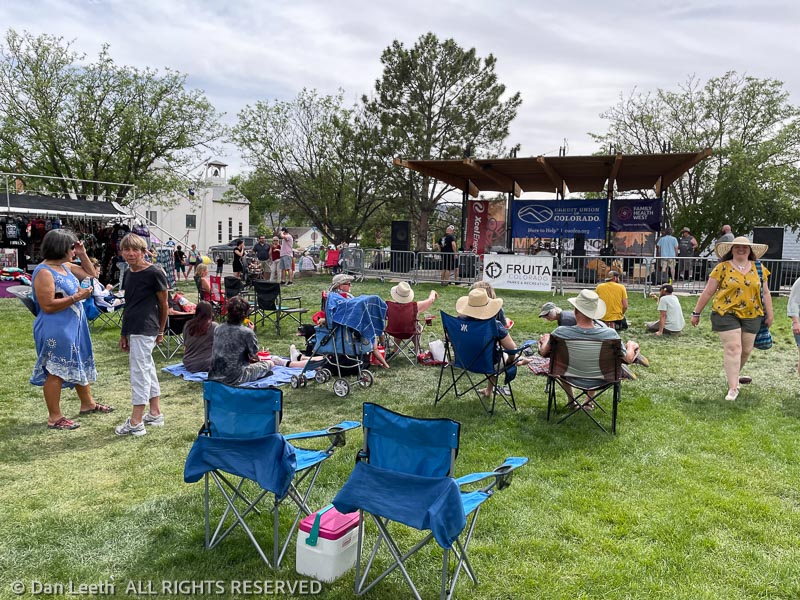 We caught Stray Grass, our favorite local blue grass band along with Head for the Hills, a blue grass band from Fort Collins.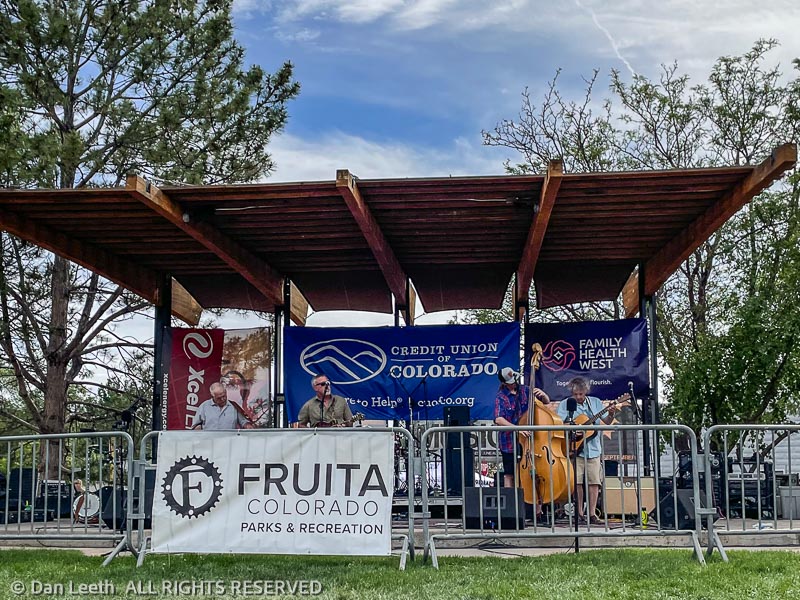 Between sets, we slurped down brews from one of the local brew pubs. Hitting the roach coaches for dinner, Dianne ordered a barbecue pork sandwich while I honored the festival's origin with an order of chicken wings (chicken heads was not an option).