Coming back into Denver from our Canyon Country trip last May, we became stuck in stop-and-go, bumper-to-bumper traffic on the interstate as we tried to make it through Denver. My lovely wife studied the situation and announced in no uncertain terms, "That's it. We're moving to Grand Junction!"
[Dianne insists that she merely "suggested" we move to Grand Junction, but after 40 years of marriage, I know it's best to take her suggestions as commands.]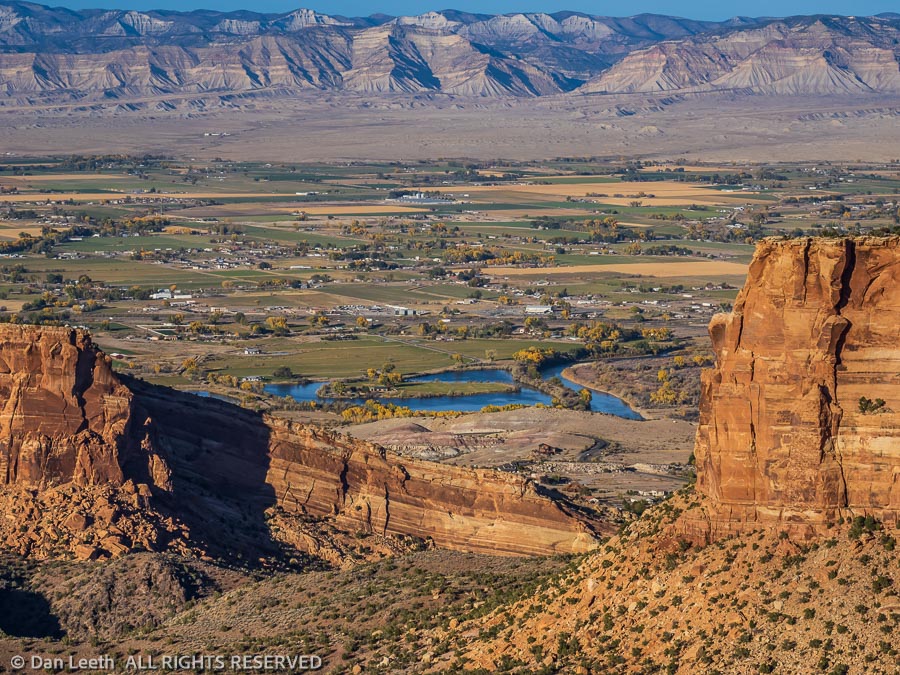 Grand Junction is a place we've long longed to live. We checked it out years ago when Dianne was still working as a nurse, and I was still shooting photos on film. She'd have to start at a new hospital, and I'd have to find a suitable photo lab. I'd also have to get from the Junction to Denver to fly anywhere. We chose not to do it at that time.
A week after Dianne's edict/suggestion, we went for a hike in Staunton State Park, which lies in the foothills west of Denver. There, we chatted with a volunteer couple who lived in a patio home nearby and loved it. With everything taken care of by the homeowners' association, they could leave anytime they wanted and be gone as long as they wanted. The patio home idea sounded perfect.
The next day, I Googled "patio homes" in Grand Junction. Mixed in with all the conventional homes for sale that had patios, I found a link to a patio home community for folks over 55. A few days later, we drove over the hill to check it out. The quiet, cleanliness and friendliness of the community impressed us, so put our names on the wait list for a future home. It was a long wait list, we were told.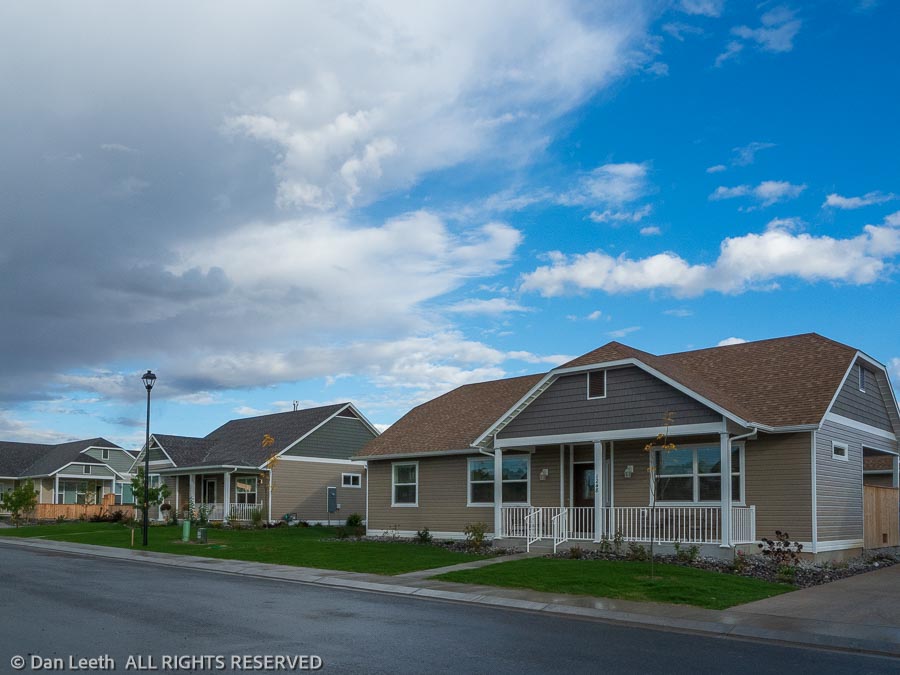 Maybe next year we'll get the call, we hoped as we planned our summer travels.
Two weeks later, we got an email asking if we would be interested in one of the units currently under construction. We drove back over the hill to check it out. These patio homes are front and rear duplexes, with a pair of duplexes sharing a common driveway. Ours would be a rear unit at the edge of what will be a grassy cul-de-sac. We agreed to buy it.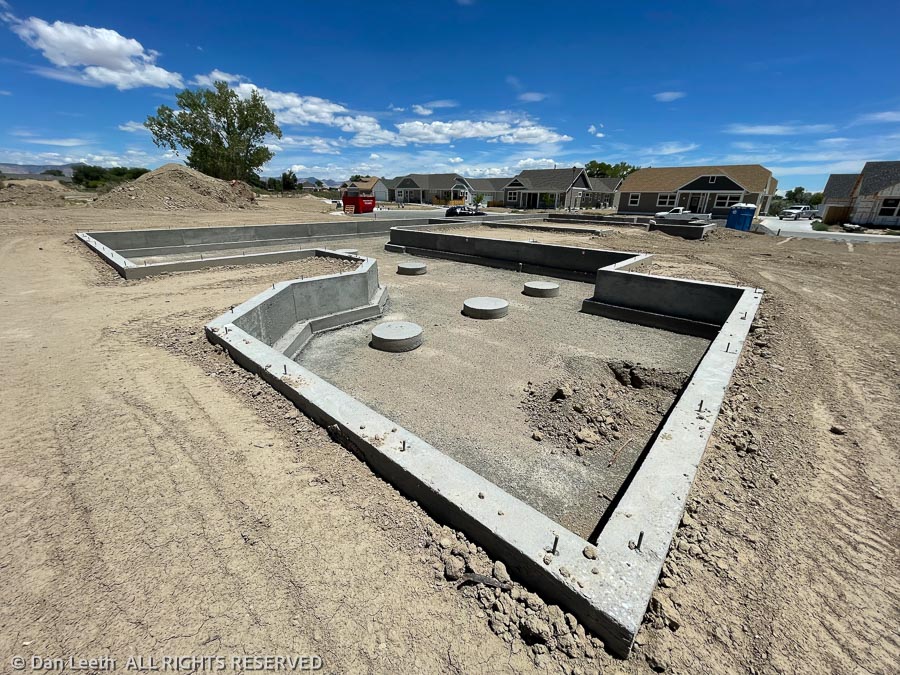 Even though our new home would not be done for months (only the foundation had been poured), we decided to take advantage of a hot sellers' market in Denver and immediately put our house up for sale.  We contacted a few realtors, chose Pamela Meyer, whom we had contacted a decade or two ago when we first thought about moving to Grand Junction, and signed all the necessary forms. 
Our summer trip to the Left Coast would have to wait. Paraphrasing Admiral Farragut, it was "damn the deadlines, full speed ahead" time.
We had a few weeks to box up and remove 37-years of accumulated belongings from our house. Friends gave us some boxes to use, and we bought many, many more. We visited Lowe's so often, they gave us our own reserved parking spot.
To hold everything before we could move into the new place, we rented a 10×15-foot, climate-controlled storage unit. We figured that would be more than enough room to store our belongings. Eleventy-seven truckloads later, it was filled wall-to-wall, floor-to-ceiling. We rented another.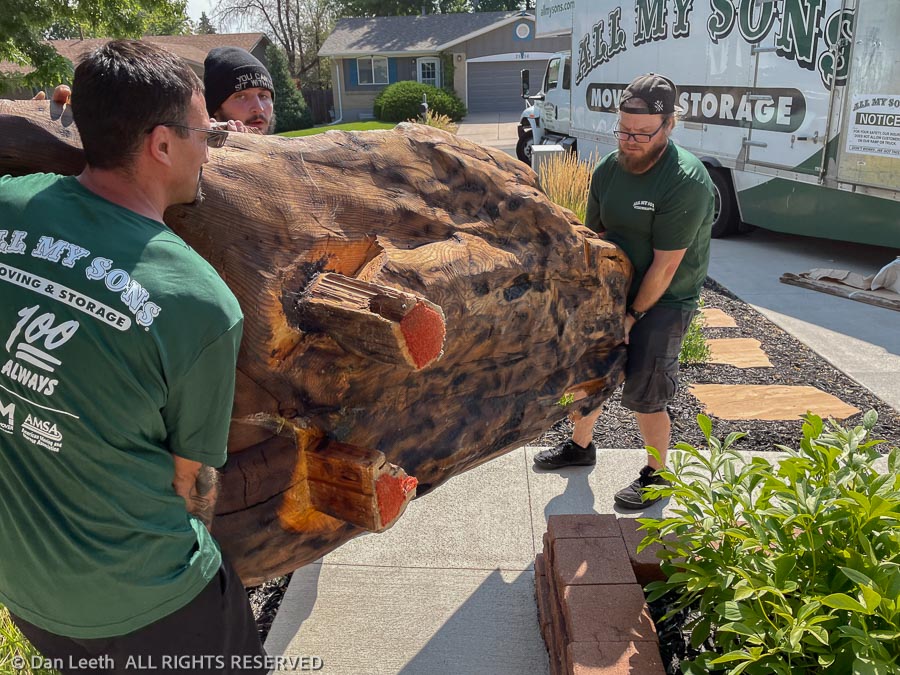 We rented a third storage unit, this one 10×20-feet, for just our furniture and hired a five-man moving crew to haul everything out there, including our 300-pound log table. With the furniture gone, we spent a week sleeping atop a leaky air mattress on the bedroom floor. It was like camping, but without any of the pleasures of camping.
Deadlines approached. We had a cleaning crew scheduled for September 1st and needed to get everything out of the house so they could do their thing. We moved into our trailer and began camping out on our driveway.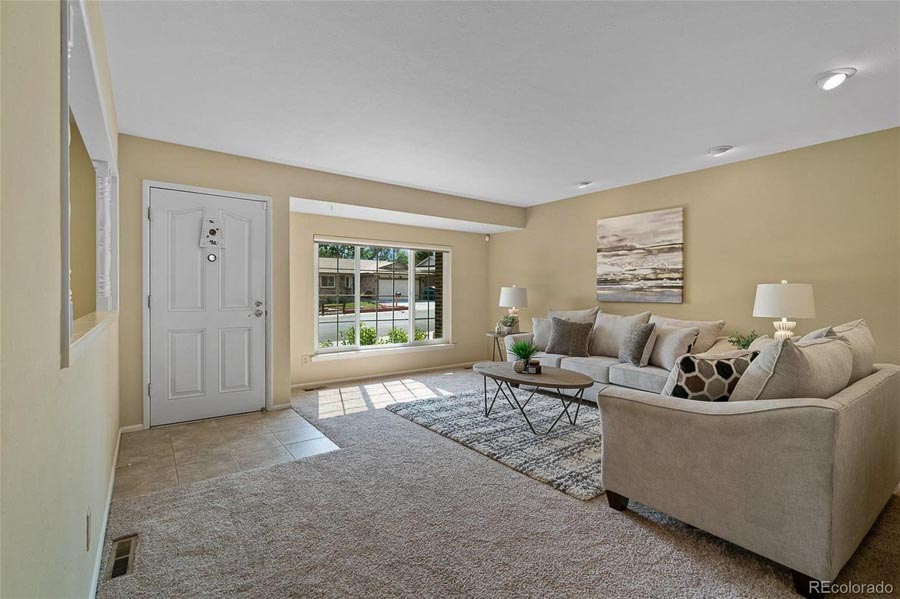 On September 2nd, the staging furniture arrived, turning our now empty house into something resembling a model home. It looked so pretty, we considered rebuying the house from ourselves and moving back in.
On September 3rd, the photographer was scheduled to shoot a portfolio of images for the online listing. Before he arrived, we hooked up the trailer, drove over the hill and bunked down in a state park campground in the Grand Junction area. Finally, we were really camping.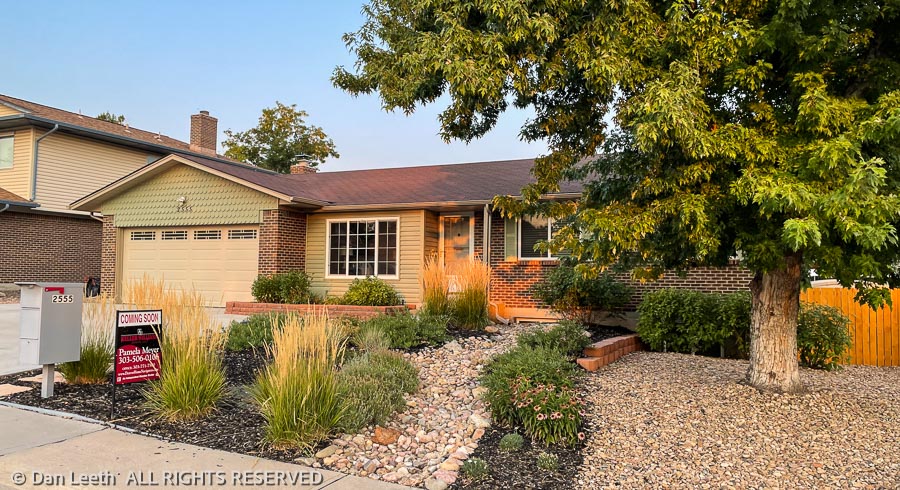 We had two offers for the house even before it officially went up for sale on the 7th. A slew of showings were scheduled over the weekend. By Monday morning, we had more offers, one of which we accepted. Pamela was able to get us $36,000 over our asking price, more than enough to cover all of the commissions and title fees. It was time to sign more forms and wait for the closing date to arrive, hoping nothing happened to derail the sale.