We're off on what should be our final journey in our A-frame trailer.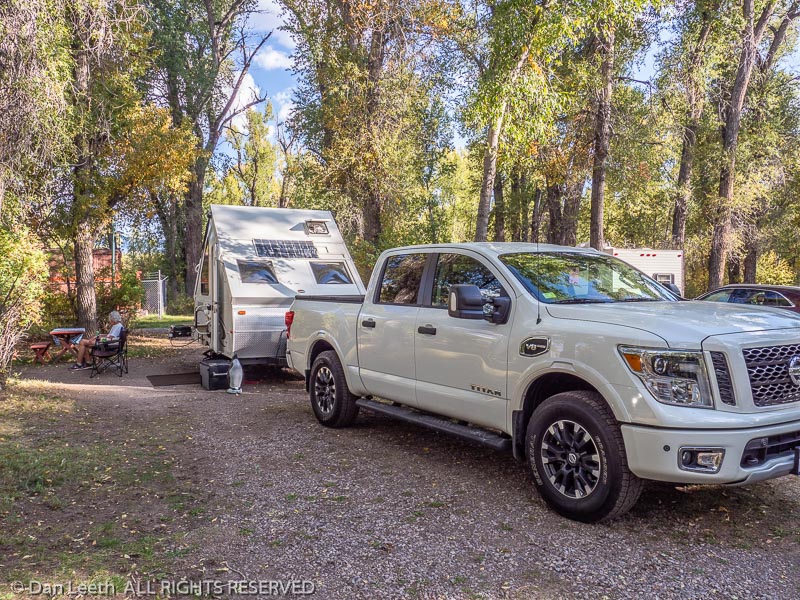 Our first stop is in Chama, New Mexico, where we will be photographing the Cumbres & Toltec Railroad trains in brilliant fall color. Then it's off to Homolovi State Park, Arizona, which lies near Petrified Forest National Park and the Painted Desert.
From there, we head north to Capitol Reef National Park, Utah. After a few pies there, we'll be off to the North Rim of the Grand Canyon with a two-night stopover at Coral Pink Sand Dunes State Park on the way.
From the Rim, it's south to Dead Horse Ranch State Park in Arizona's Verde Valley. After that, we head for two weeks at our favorite Arizona state park, Lost Dutchman, near Apache Junction.
Then it's home by way of my favorite KOA in Bernalillo, New Mexico, which has a brew pub next door.
When we get back home, we'll have a new Flagstaff Micro Lite box trailer waiting for us. Unlike our A-frame, it will have a big refrigerator/freezer, a bathroom with a Motel 6-worthy corner shower and holding tanks for wastewater. No more camping! We'll become members of the mobile-motel crowd.
Dianne says no, we will still be "camping." She just won't have to crawl on the floor to get into the refrigerator and I won't have to crawl over her comatose body to get out bed in the middle of the night.
One thing for sure – unlike other members of the mobile-motel crowd, we won't be walking poodles and we won't be sitting in front of a TV at night!