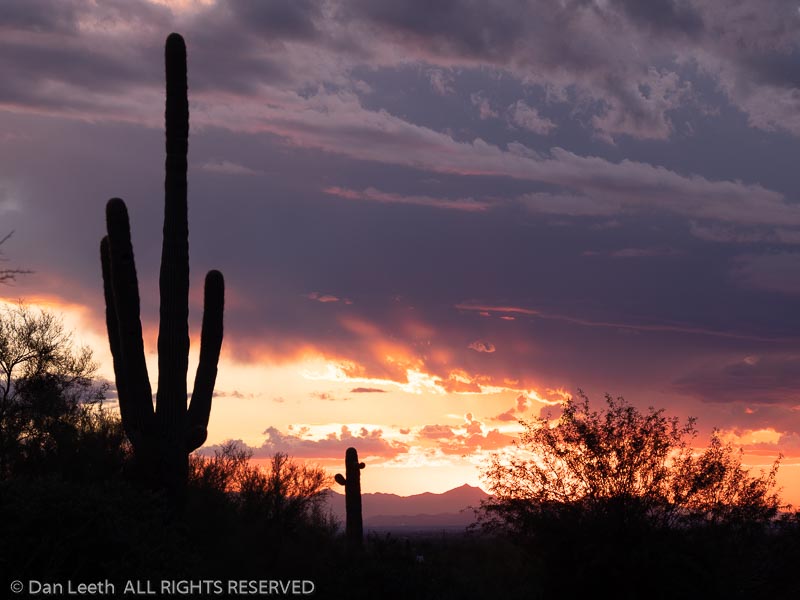 After four nights at Dead Horse Ranch, we drove south to Apache Junction for a two-week stay at Lost Dutchman State Park, which lies at the edge of Superstition Mountain.
For those of you not familiar with the area, the "Lost Dutchman" name does not refer to an inexperienced guy from the Netherlands who ventured into the rugged backcountry without a map.
No, it refers to a 19th century prospector from Germany (Deutschland) whose supposedly rich gold mine was "lost" in these desert mountains. Over the last 130+ years, hundreds (thousands?) have tried to find this misplaced treasure trove. "Dutch Hunters," they're called.
We're "Jack Hunters."
Instead of searching for the elusive mine, Dianne and I are hoping to photograph the rare and endangered Superstition Mountain jackalope. This is a rabbit-like creature with antlers. We found a stuffed one at the Tortilla Flat restaurant and giftshop, so we know we were on the right track.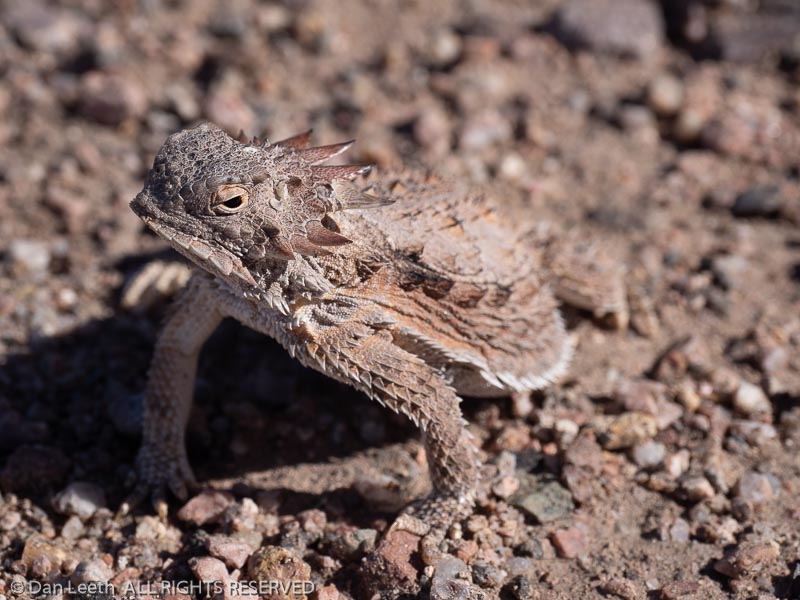 Our hunt, so far, has been just as successful as the decades of searches made by Dutch hunters. While we've spotted numerous cottontail bunnies on our walks to the restrooms, none with the distinctive jackalope rack. We did, however, see a regal horned lizard and numerous sunsets from camp, so all is not lost.
From our site, we look directly at the towering cliffs that form the southwestern face of the peak. With the possible exception of our site at Devils Tower National Monument a few years ago, it's the most scenic view from a campsite we've ever enjoyed. Unfortunately, during the weekend, our unobstructed view is slightly diminished by the motor mansions parked in the loop above.
While the views from camp are spectacular, the campground itself has one annoying fault. There are only two restrooms serving 104 campsites. If the campground were all RVs with sewer hookups, that might not be a problem. But without sewers and given the large number of tent campers here, it's best to not be desperate for the facilities, especially on weekends when the campground is rife with families bursting with offspring. At least the Wallys are friendly.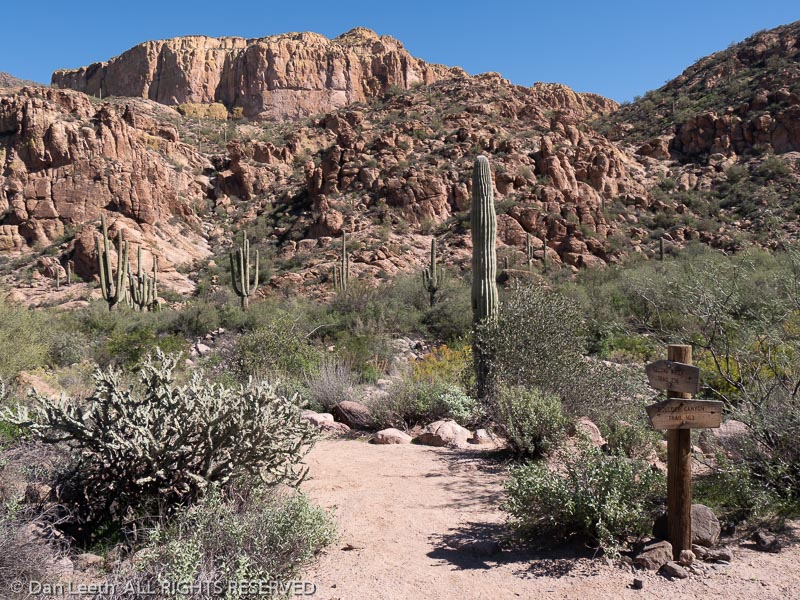 But hey, we're in the Superstitions, my favorite Arizona mountain range. Over the 18 years I lived in Arizona as a youth and young adult, I logged hundreds and hundreds of miles traipsing her trails. I still enjoy venturing into the Superstition backcountry, but as a geezer with a wife suffering from foot, knee, back and shoulder issues, the hikes are now considerably shorter.
In the past two weeks, we've logged dozens of miles hiking Superstition Wilderness Area trails. We've hiked to springs, scaled ridges, crossed mesas, wandered up and down canyons and crossed a few passes. At a maximum of 10¾ miles per day (Dianne's medically limited to less than 11 miles per day), we're not covering the amount of ground we would have logged three or four decades ago, but we're still able to get into and enjoy the backcountry.
Now If we could just find one of those Superstition Mountain jackalopes in the wild!