One of the big reasons we wanted to upgrade from our little A-frame folding trailer to a Micro Lite was so we would have an actual bathroom with a toilet and separate shower. Here are some of the improvements we've made to that shower.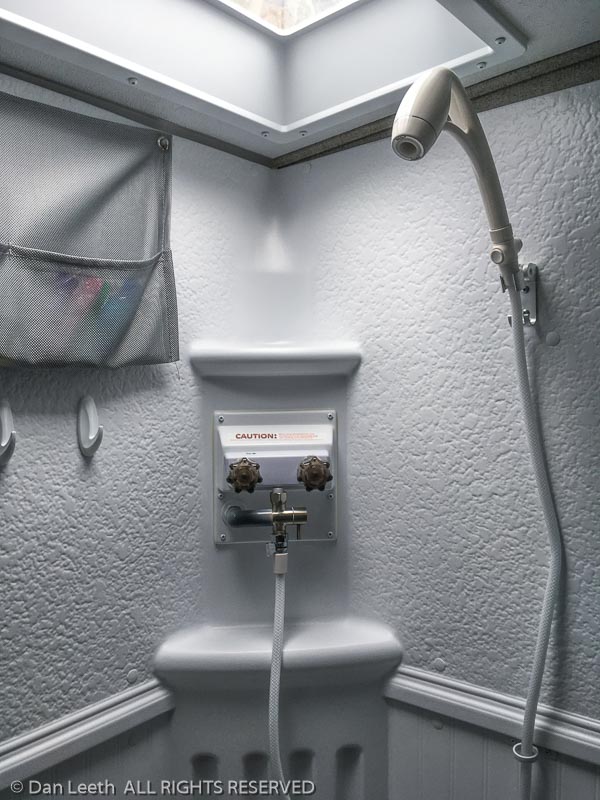 One of our first upgrades was to ditch the origial shower sprayer.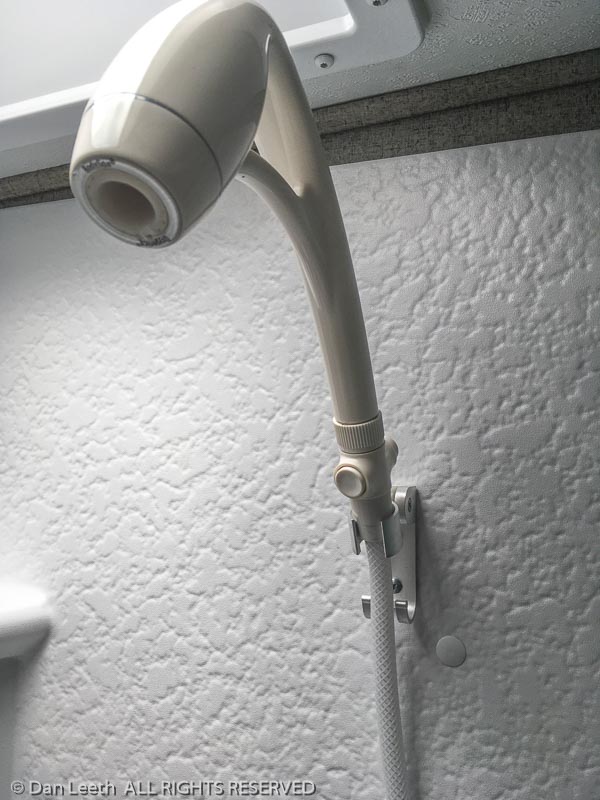 We replaced the stock spray head with an Oxygenics sprayer. We went cheap and installed the white standard model #26781, which cost about $40 from Amazon. It provides a much more pleasant spray and supposedly uses less water. Installation involves little more than unscrewing the old hose and screwing on the new.
If I had it to do over, I might opt for one of the more upscale Oxygenics sprayers, but this works fine.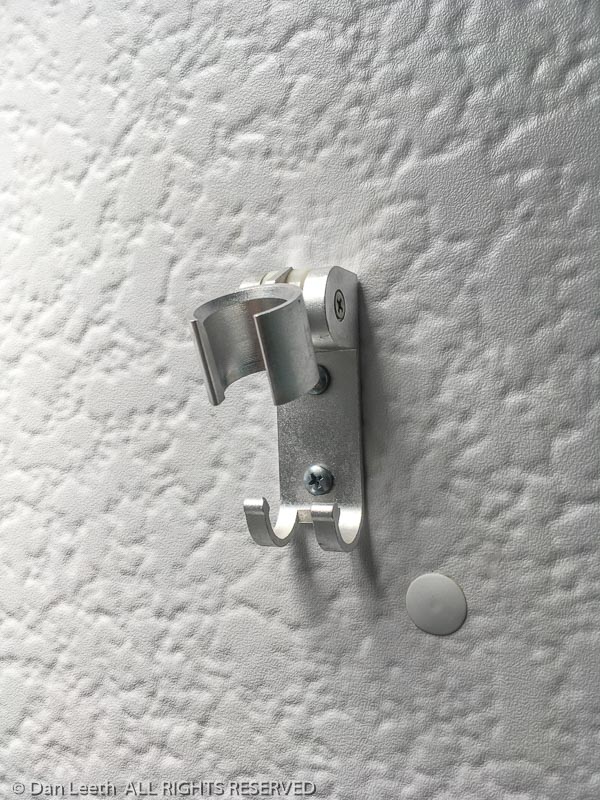 The cheap plastic clip provided with the Oxygenics sprayer would not hold the shower head in the desired position, so we replaced it with a rotatable aluminum bracket, which cost about $10 from Amazon. With it, the shower head stays nicely in position.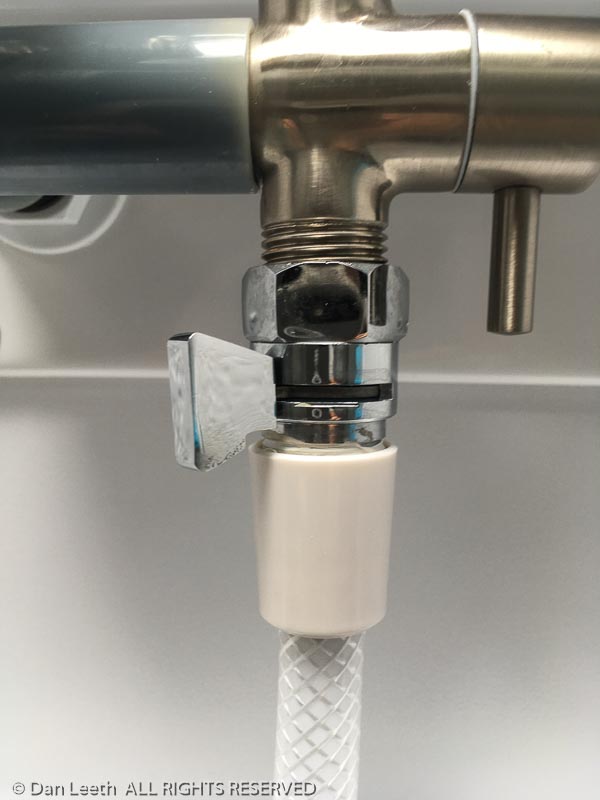 The Oxygenics shower sprayer has an on/off push button for use when taking sailor showers. It's designed to allow a minor flow when closed, supposedly so the water temperature stays constant. That's not an issue when camping with full hookups, but when boonie camping, that constant dripping is wasted water doing nothing more than filling the gray water tank.
To cut down on water waste, we installed a KES chrome shutoff valve (about $11 from Amazon) on the shower line. Flip the lever to the left and no water flows through the pipe. Flip it all the way to the right and the flow is full. Anything in between moderates the flow to any desired pressure. We love this thing, and have never had an issue with water temperature not being constant.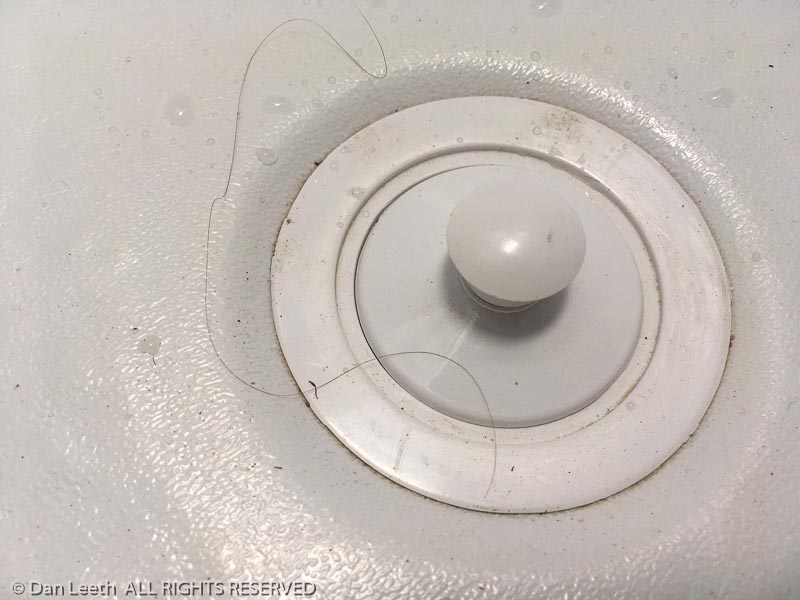 After the first few camping trips in the new trailer, we found we were collecting hair in the shower drain.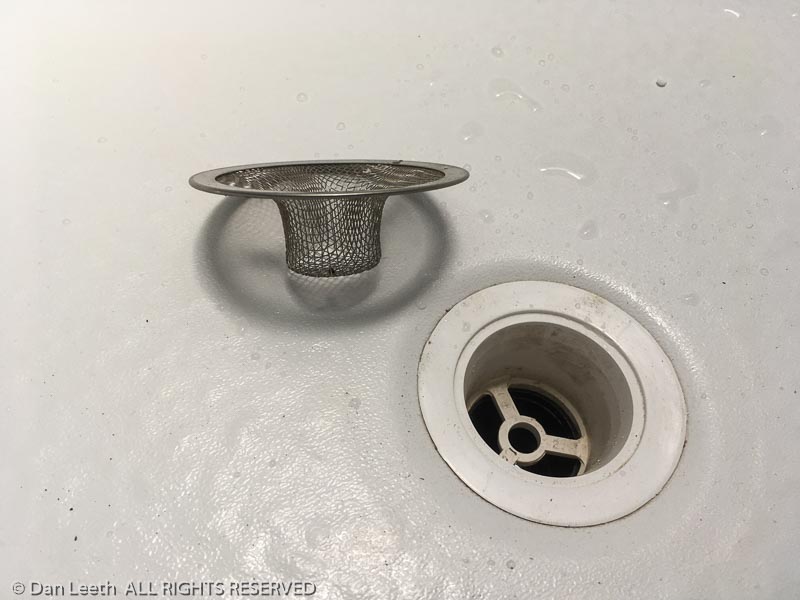 To solve the problem, we picked up a package of cheap drain strainers, probably from the Dollar Store. We leave the plug in the drain while traveling. When we get to camp, the plug comes out and the strainer goes in. No more hair in the drain issues.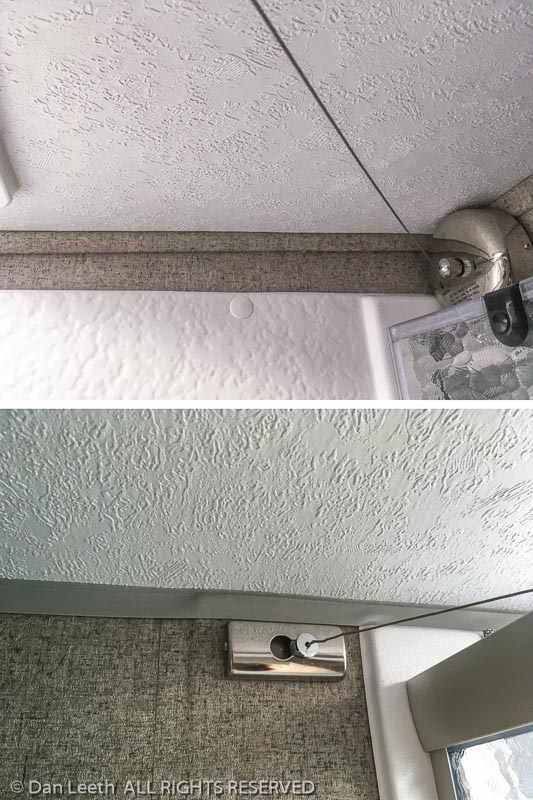 To provide a place to hang wet sox and dainties, the female half of the family wanted a retractable clothesline across the shower (about $15 from Amazon). It turns out this was pretty much a waste. Instead of pulling out the line, she has found it is more convenient to simply hang the wet items over the shower door.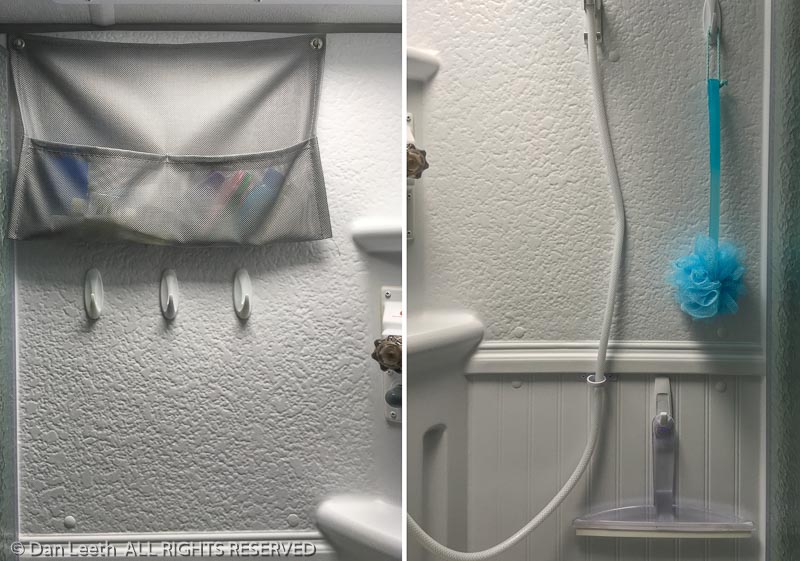 Finally, we added some command hooks to the shower stall walls for hanging wash cloths, a back brush and a shower squeegee.