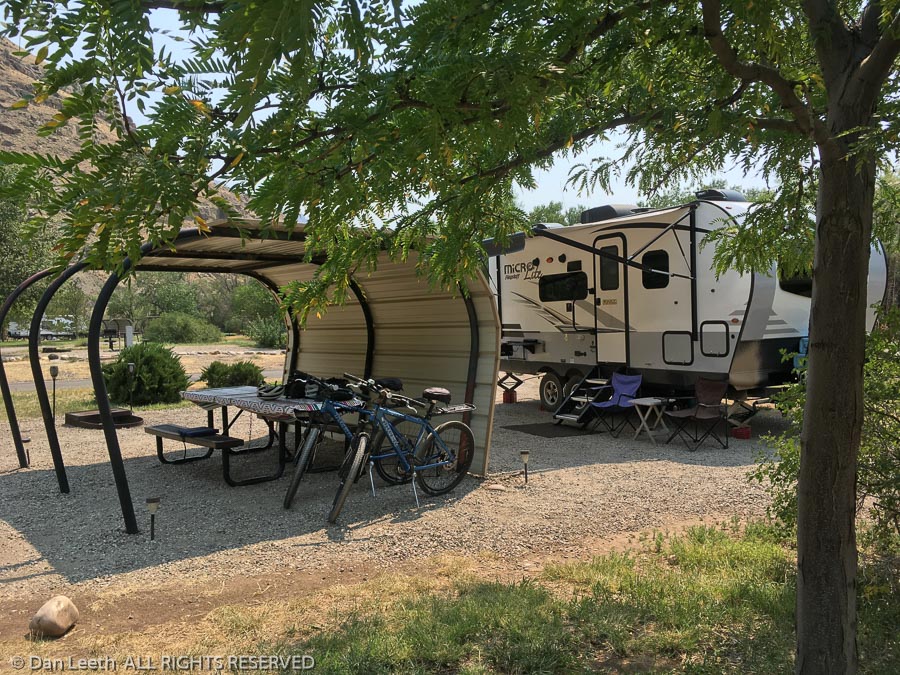 We had originally planned to head west for a six-week trip that would take us across Utah and Idaho to the Columbia River, then down the Oregon Coast to the California redwoods.
We were going to attend a Mini Lite trailer rally and visit Dianne's parents in California followed by a visit to her sister in Nevada. We would then camp in Denver for a few days before heading south to Arizona for a two-week camping excursion with friends in the desert east of Phoenix.
Because of the Covidemic, all of that was cancelled. Although some places graciously didn't charge their normal fees, we still ended up absorbing $188.12 in campsite cancellation fees.
In place of relatives and redwoods, we are doing a Colorado Covid Compromise trip. We were able to book a trio of two-week stays at Colorado State in the western part of the state.  First stop is Robb State Park Island Acres Section, which lies 18 miles east of Grand Junction.
Getting here presented a challenge. A huge wildfire broke out in Glenwood Canyon that closed the Interstate highway through the canyon. Alternative routes were required.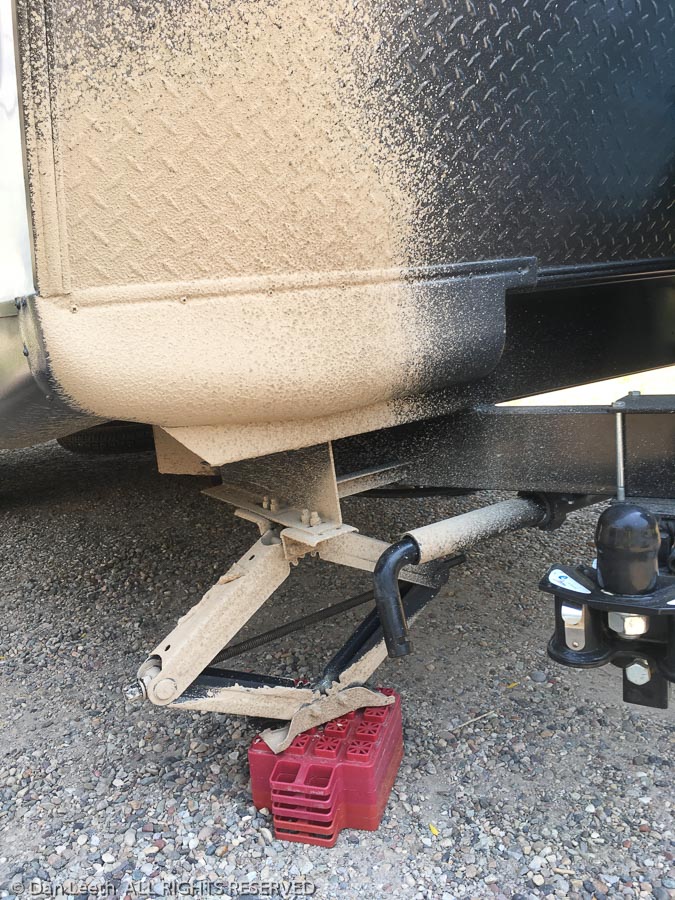 We chose to go north through Steamboat Springs and then south to Rifle. Other than a few miles of road construction that coated the front of the trailer in mud, it was pretty much uneventful. It only took about two hours longer than normal.
We arrived and set up camp in pleasant 100-degree, one-percent humidity warmth. On went the air conditioner. It's good to not be tent camping.