When we left home, we set a goal of both hiking and biking a minimum of 100 miles. We achieved both, covering 101 miles on foot (not counting walks around the campground) and 124 miles atop two wheels. In addition to the fun of pedaling and perambulating, I had work to do.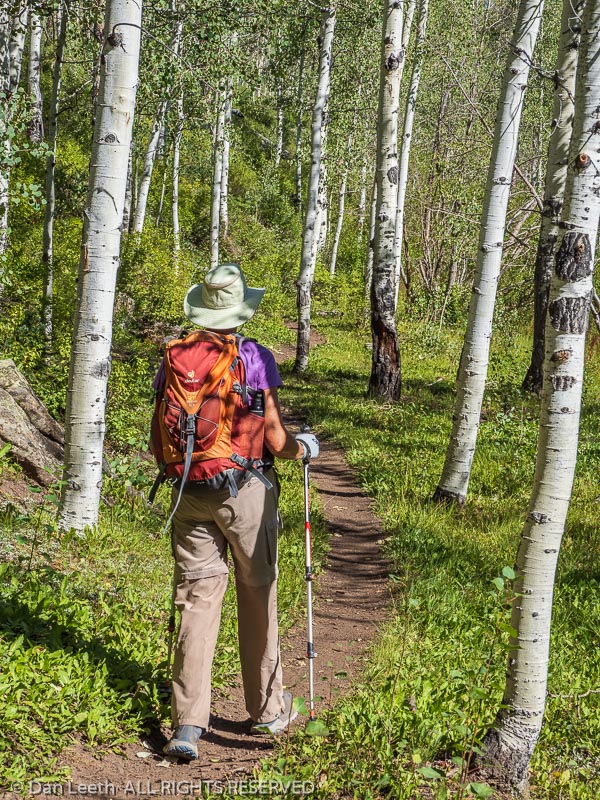 Just before leaving on our trip, I received an assignment to do a series of short features for Colorado Life magazine covering scenic, out-of-the-way campgrounds in Colorado. The rustic, no-hookup campground at Mancos State Park fit the requirements perfectly. We're hoping the editor will run this in the May-June issue.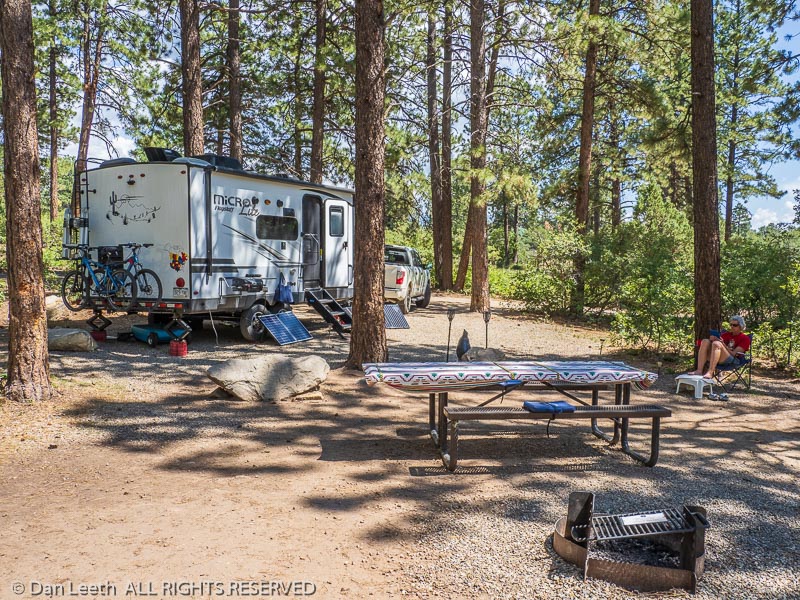 Another campground that fit the bill Jumbo Lake Campground on Grand Mesa where we camped last year. Although we were stuck down at Robb State Park Island Acres, we spent many days up on the mesa exploring and photographing the area for the magazine. Jumbo should be perfect for the July-August issue.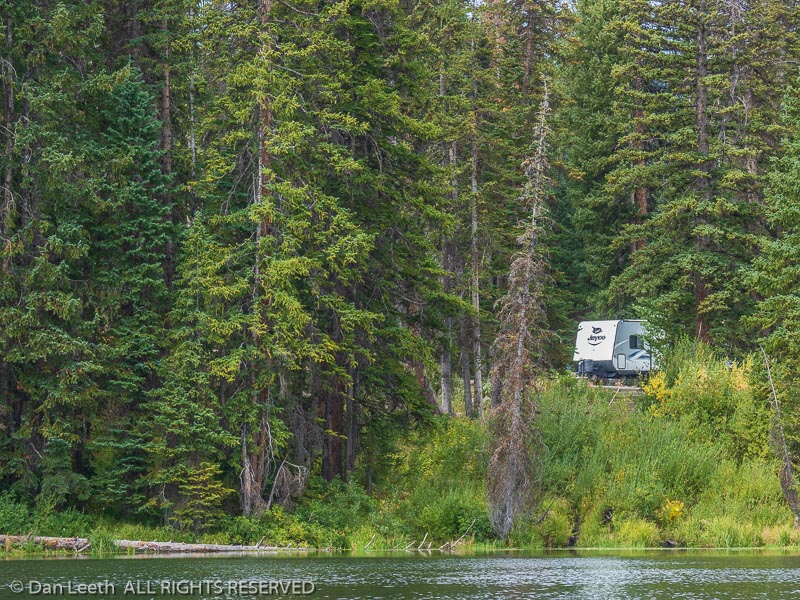 For the September-October issue, I wanted a campground surrounded by fall color, and there's no better place to catch the green and gold of a Colorado autumn than along the San Juan Skyway.  The 236-mile highway loop runs from Ridgway to Silverton and on to Durango.  From there, it goes to Cortez and back to Ridgway, passing the bygone mining towns of Rico and Telluride.  Instead of a single site, we plan to feature a half-dozen small campgrounds along the way where leaf-peeping campers can bunk in Midas-touched splendor.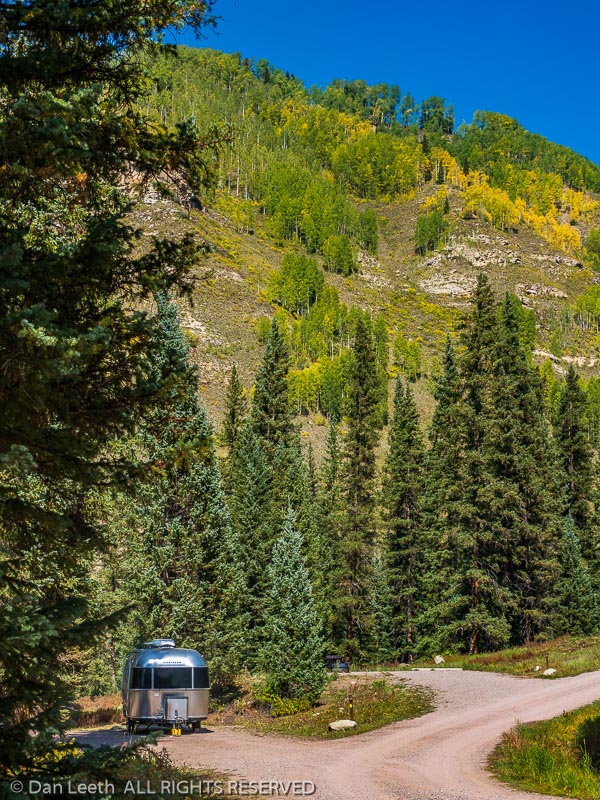 At our campsite at Ridgway State Park, we met up with some old climbing friends and fellow authors, Charlie and Diane Winger, who live in nearby Montrose. On our last Thursday in camp, they led us on a hike out of Ouray.
On the way back, we went to see the new Ouray Via Ferrata. Here, participants clip into steel cables for safety as they traverse Ouray's box canyon gorge using ladders and steel-rod steps anchored to the sheer rock faces.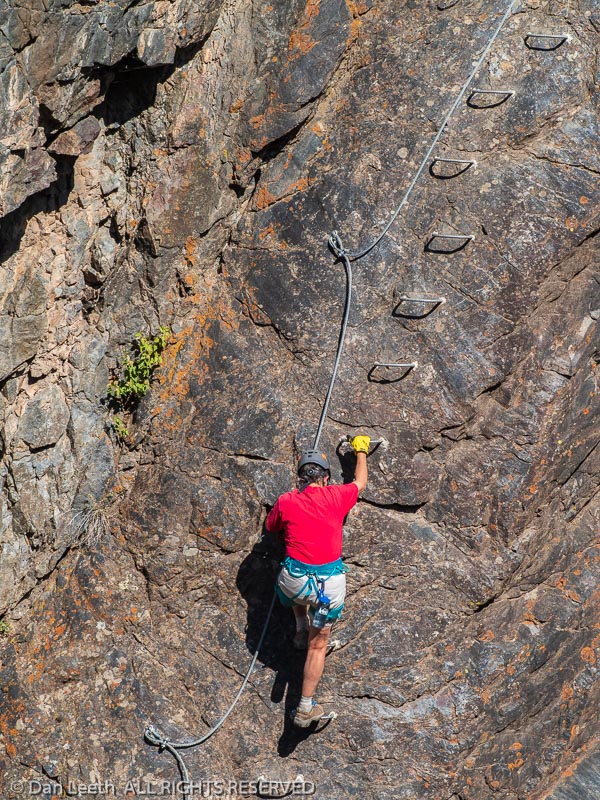 Charlie and Diane graciously agreed to be photo models for us on Friday. We shot from the cliffs while they traversed the route below. We've now added the Via Ferrata to our "must do" list for next year.
Instead of going directly home from Ridgway, we made a one-night final camping stop at Cherry Creek State Park, which lies about five miles from home. It's tough to back the trailer into the driveway during periods heavy traffic volume. It's much easier on Sunday mornings when traffic is minimal.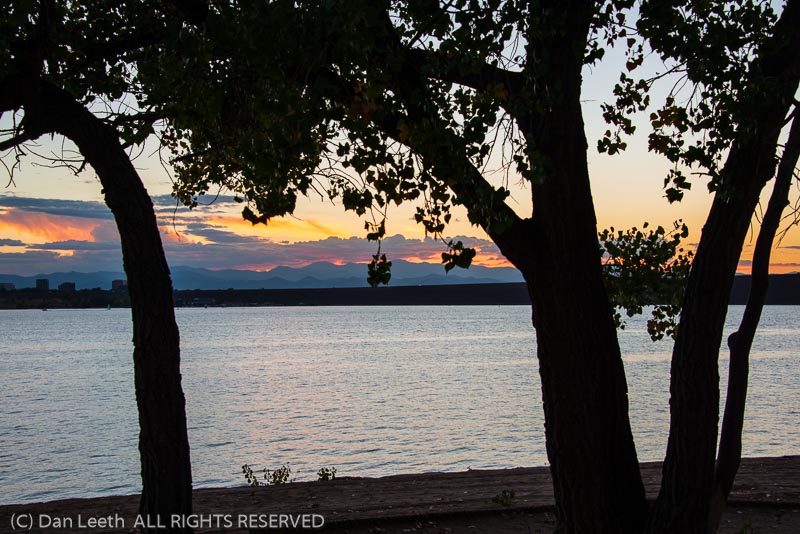 An added bonus of camping at Cherry Creek was that we could get a full-hookup, pull-through site for the night. With electricity, water and sewer connections, we could enjoy all the comforts of home before we actually got home.