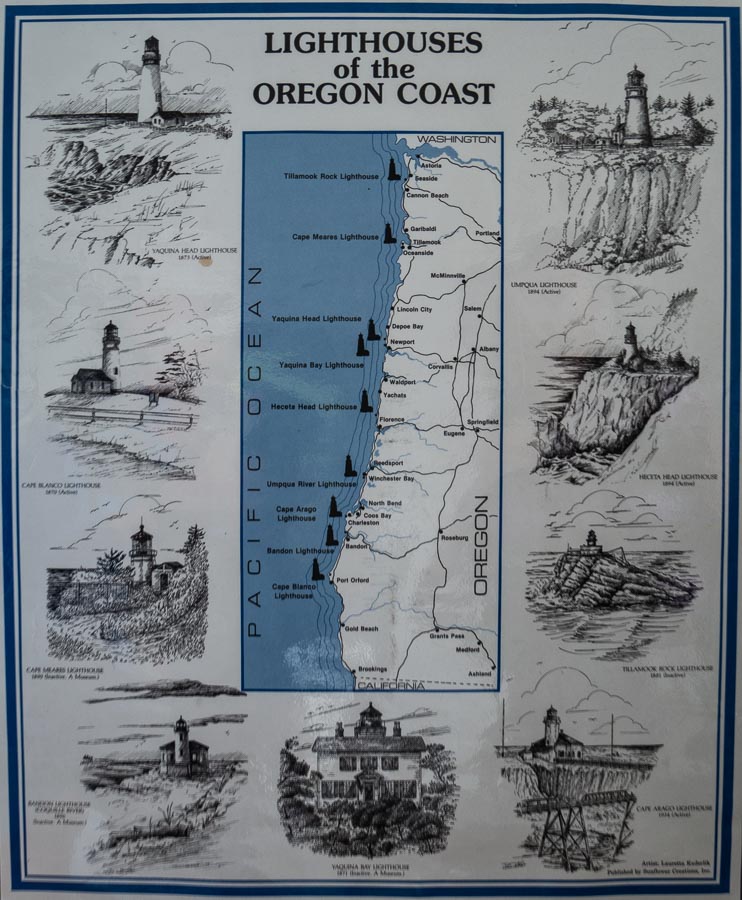 From our campsite, a three-mile trail leads to the Heceta Head Lighthouse. After a bacon and eggs breakfast, we packed our packs, laced up our boots and set off down the trail at nearly the crack of noon. The problem with hiking in this part of Oregon is that there are so many trees, you can't see anything. In the deserts where I grew up, the views extended nearly forever. Here, the view is to the next tree.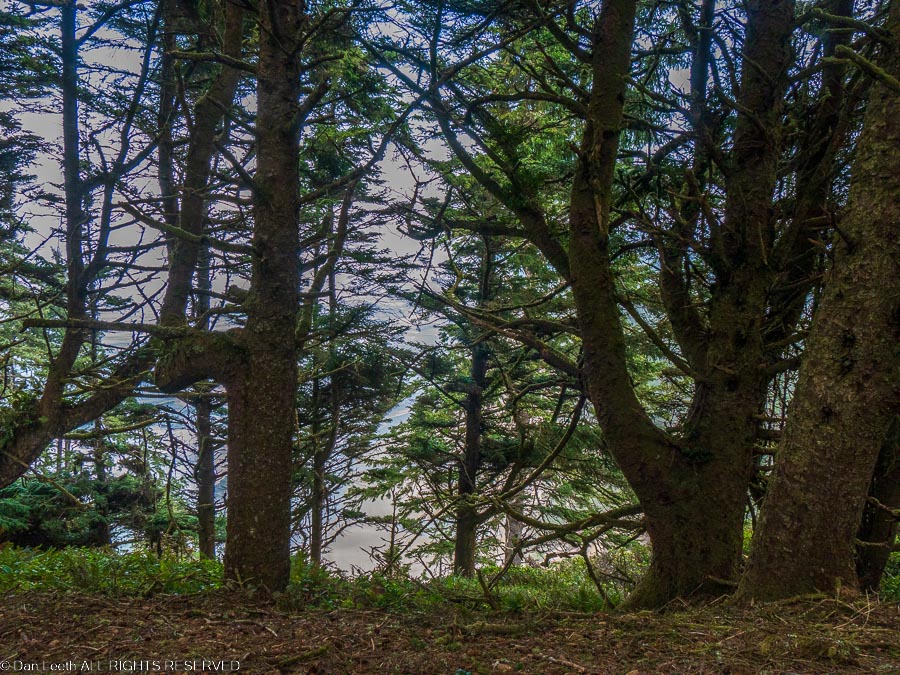 Even the cliffside viewpoints have trees in the way.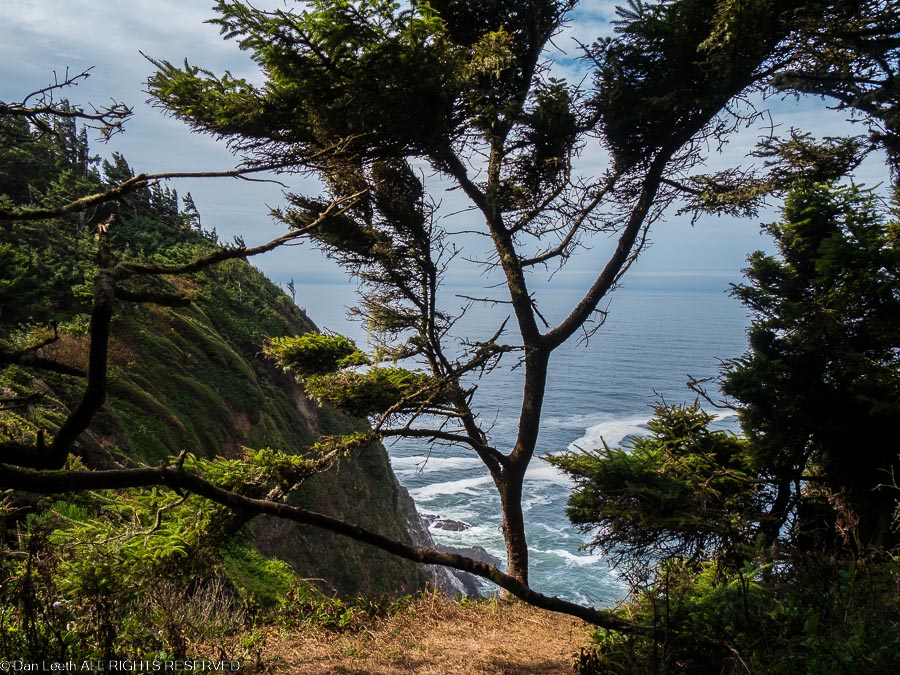 Finally, after covering nearly 2½ miles of serious up and down hiking we got to a break in the vegetation allowing us to gaze down on the sandy beach with waves breaking for shore.
A half mile farther down the trail we reached the lighthouse perched on a cliff with plenty of views of ocean, beach and haystack outcroppings covered in bird guano. Unlike most lighthouses we've visited, this one had the light operating. No doubt, Tom Bodett left it on for us.
Volunteer docents were in attendance, which meant the door to the lighthouse was open and we could peer in at the circular staircase winding up to the lamp. Unfortunately, we were not allowed to do anything but peer upward. The stairs were closed.
We chatted with a few folks and the site, then with one final look at the structure, started back to camp. 
Still no views, but at least some of the trees were kinda cute.