On Thursday, we hooked up the trailer and headed off to Green River State Park, a 90-minute drive from home.  We had five nights reserved at our favorite campsite with water and electric hookups.  Our objective was to hike a couple of canyons on a Colorado Mountain Club (CMC) trip, then spend a couple of days exploring on our own.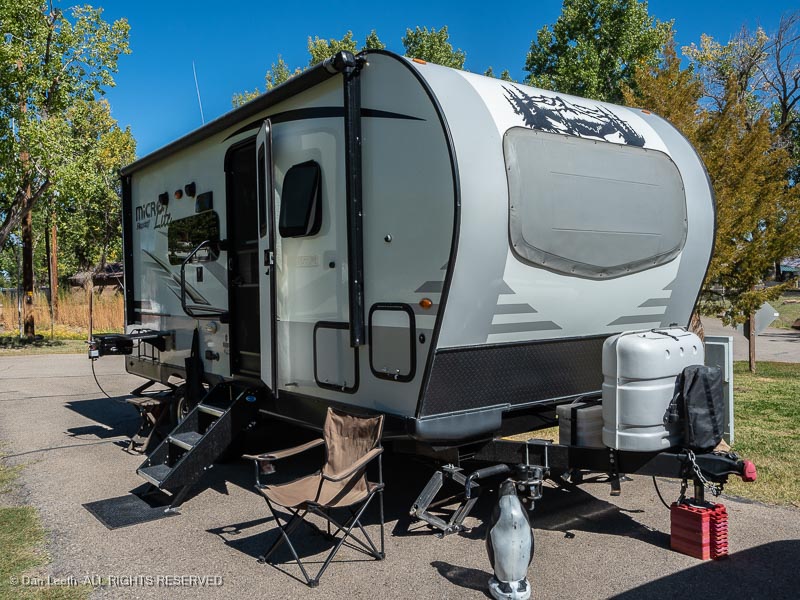 Our original plan was to continue from Green River to Joshua Tree National Park and then on to Death Valley for a couple of weeks. Damage caused by Hurricane Hillary nixed those plans. Instead of a month on the road, we would have just five nights away, which was fine.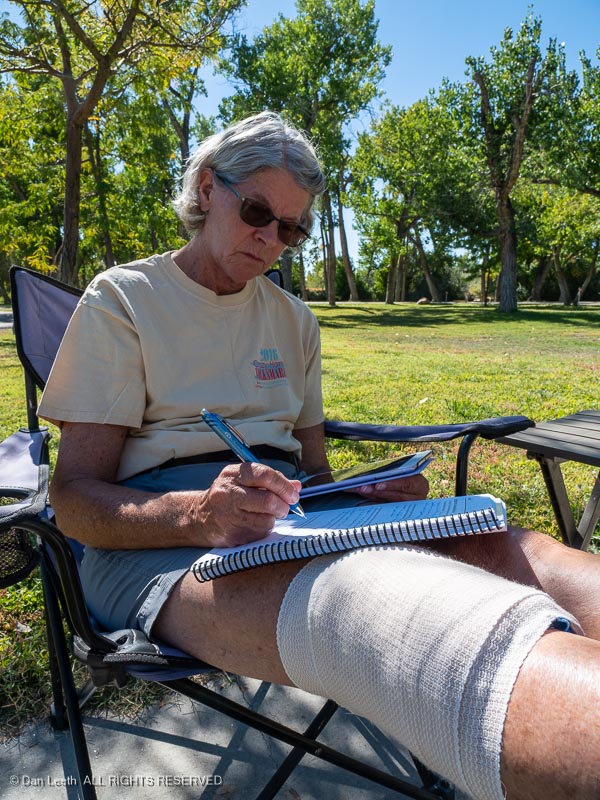 Dianne was having knee issues and could barely walk, so there wouldn't be much hiking for her to do anyway. At Green River she could stay at camp and enjoy the day without needing to supervise her husband.