On Friday morning, we packed up the trailer, said goodbye to our friends and drove back toward civilization. Our final night in Utah would be spent at Fremont Indian State Park near Richfield. It offers full hookup sites in an intimate location.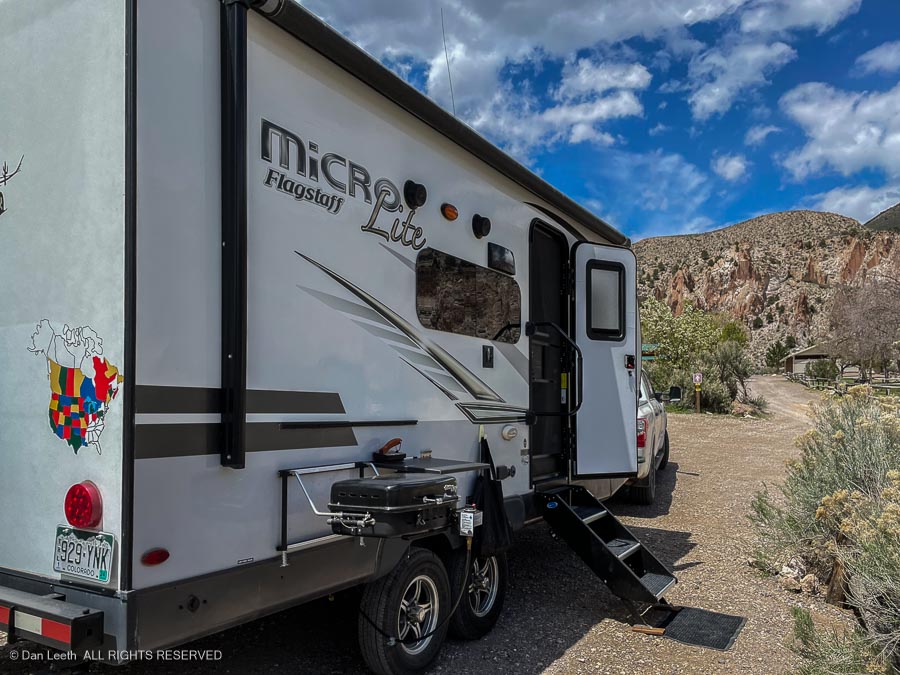 Our 2023 Utah Spring Fling began with a drive to see some ancient Fremont rock art. As a fitting finale, a few small panels of Fremont Indian petroglyphs decorate the rock behind our campsite.
To our Chicago friends who had never been to Utah before, I promise that next time, we'll show you pictures of the pretty part of Utah.