Other than buying $30 t-shirts at the Visitor Center, there's not much to do at the Needles but hike.  The park brochure lists four "short" hikes and eight "strenuous" hikes.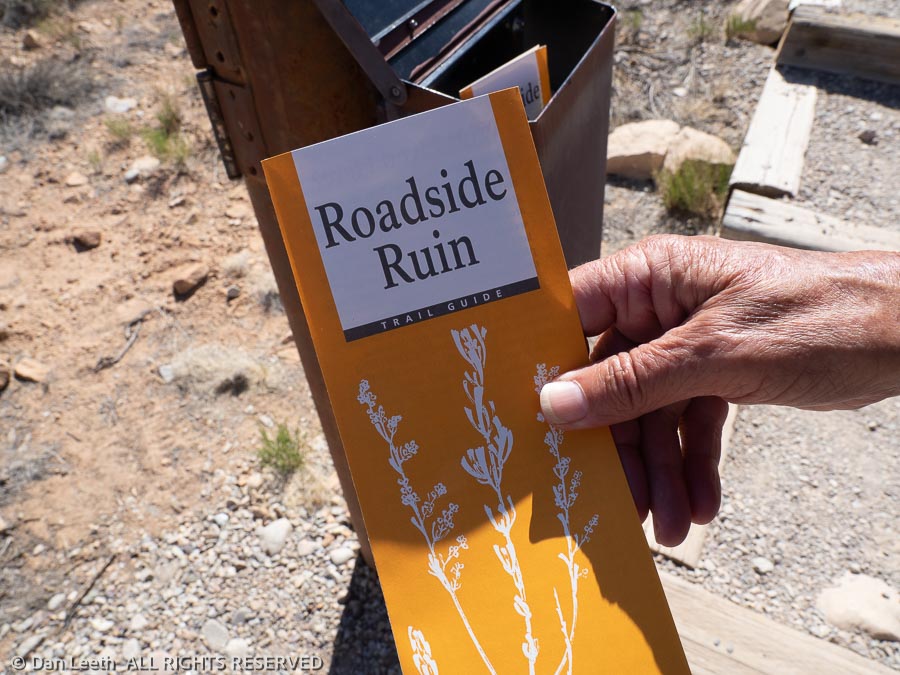 We, of course, did the shorties on our "days off."  It was a pair of the strenuous hikes that filled our dance card. The first was a 10-mile hike (11 for us) to the Confluence Overlook where the Green River meets the Grand to form the mighty, canyon-cutting Colorado.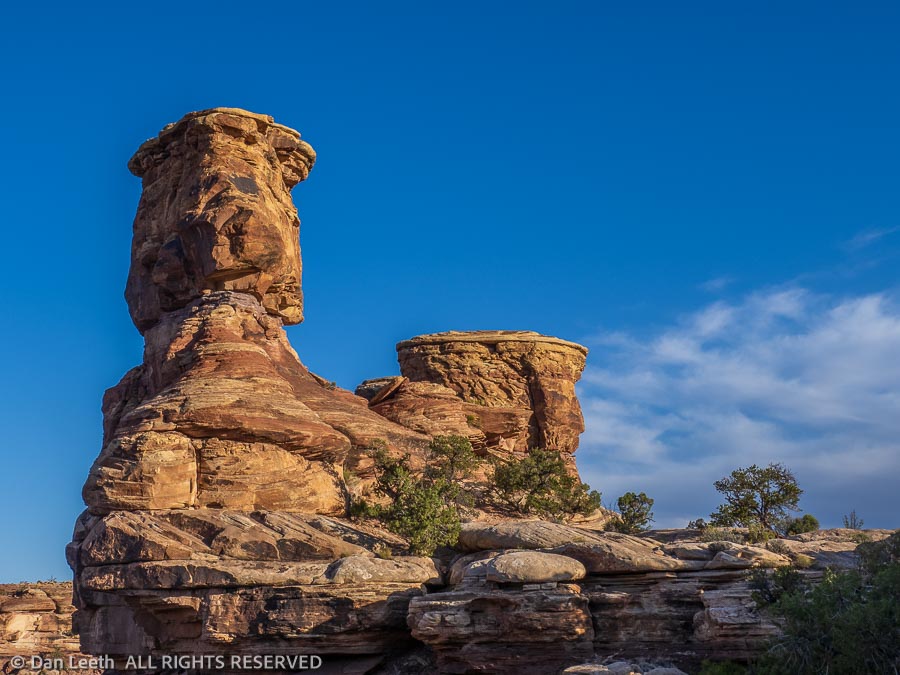 Yes, I know it's really the Green meeting the Colorado.  The Grand River lost its given name when the Colorado legislature, in a fit of self-righteous vanity, petitioned to have the stream that flows through Grand Lake and Grand Junction renamed the Colorado.
In mountaineering terminology, the hike to the Confluence was "interesting."  It wasn't so much a trail but rather a somewhat arduous route.  We followed cairns, picking our way down the walls of one steep canyon and up the other side, depending on the friction of our boot soles to hold us on to steep slabs of sandstone.  In one place where there was no other option, the Park Service bolted in a steel ladder.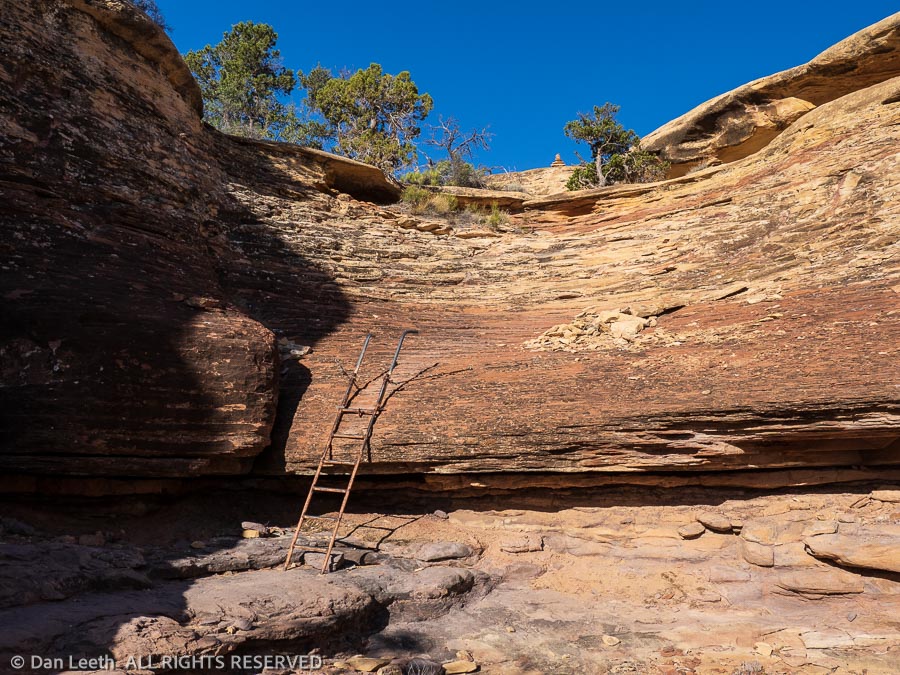 We crossed another canyon followed by two more shallow valleys before reaching our objective. There, a thousand feet below us, the Green River met the Grand (Colorado).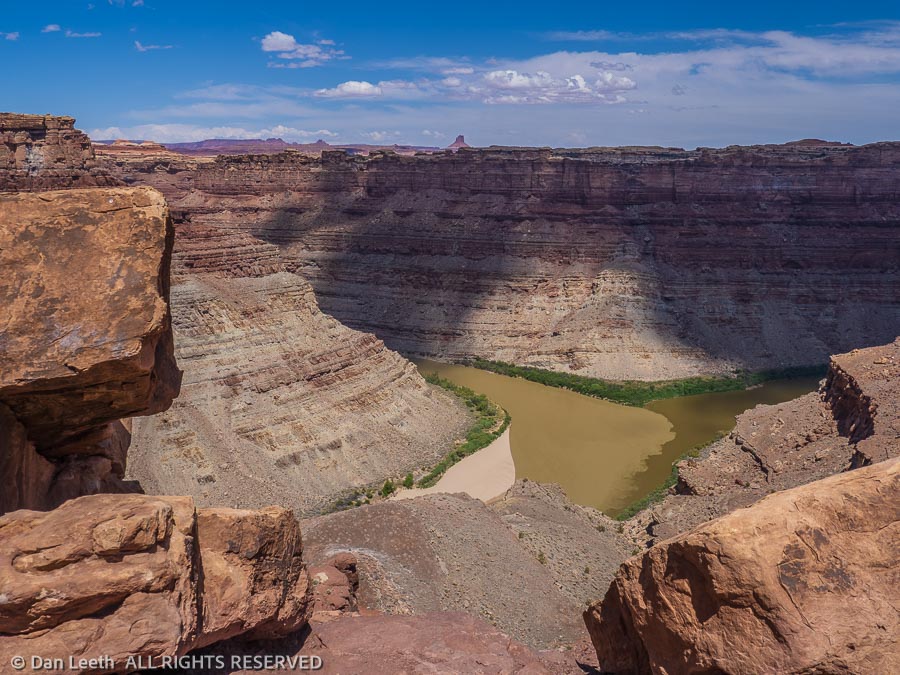 A century and a half ago, John Wesley Powell and his men floated through.  Today, we saw four tiny kayaks paddling downstream.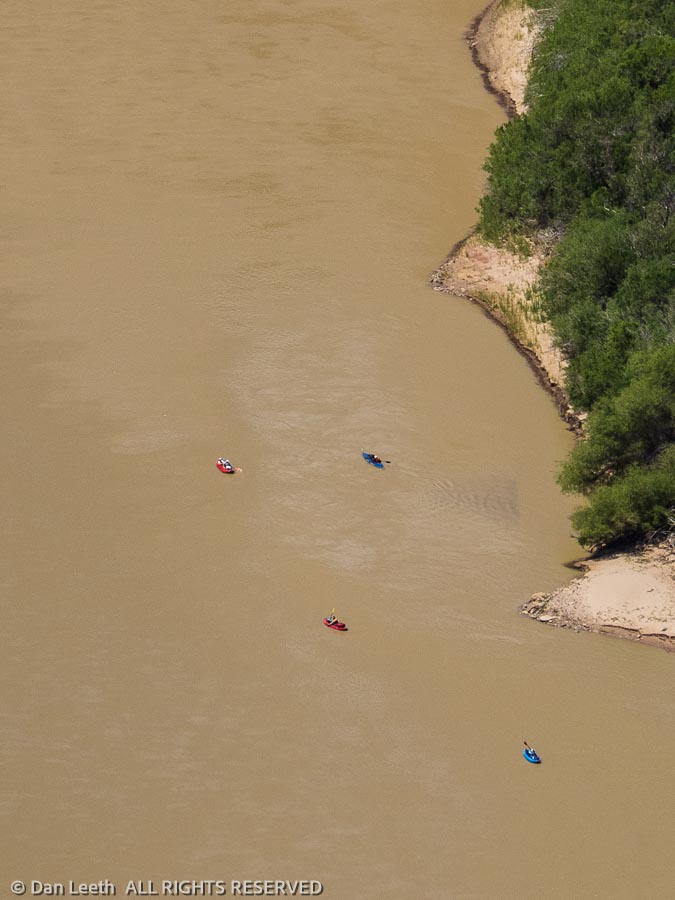 Our second strenuous hike was to a place known as the Joint. This is a quarter-mile-long, two-foot-wide slot between two massive sandstone slabs.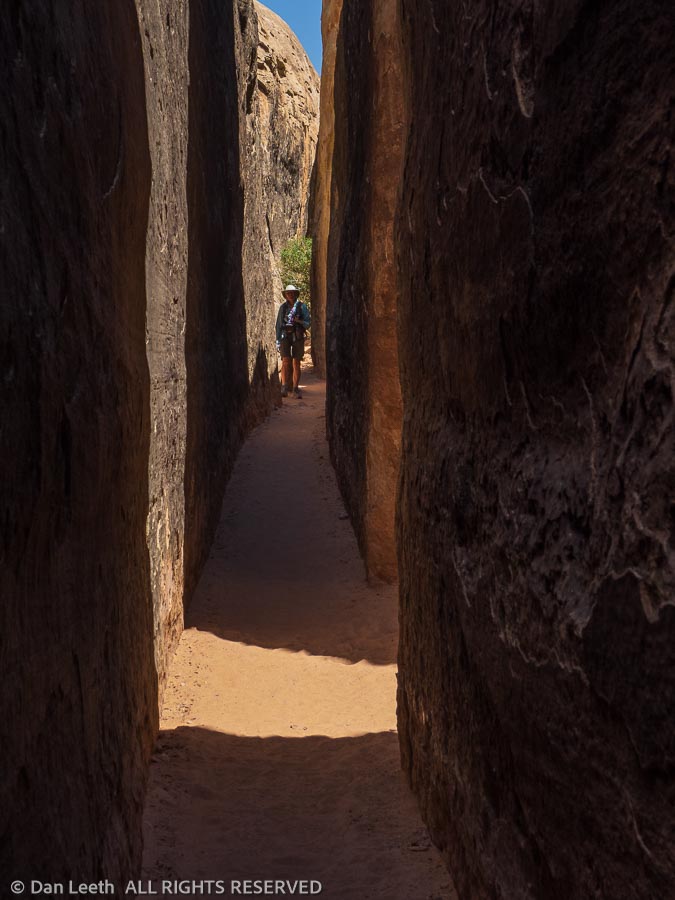 Getting there took us through 11 miles (12½ miles for us) of beautiful sandstone canyons in the needles section of the Needles District.  While slightly easier than the Confluence trail, the terrain still required a lot of cairn following and friction climbing.  The beauty made it all worthwhile.