We're off on a 42-night tour of the Left Coast. Our first night's stay was at the KOA near Brigham City, Utah where we reserved a basic site. Temperatures were nearing triple digits and the site we were given was a gravel pad with nary a lick of shade to be found. The young man directing us to the site looked at Adelle, our plastic Adélie penguin, and asked if we'd be interested in upgrading to a patio site with shade.
"How much more?" I asked. He said it would be a whopping $4 additional.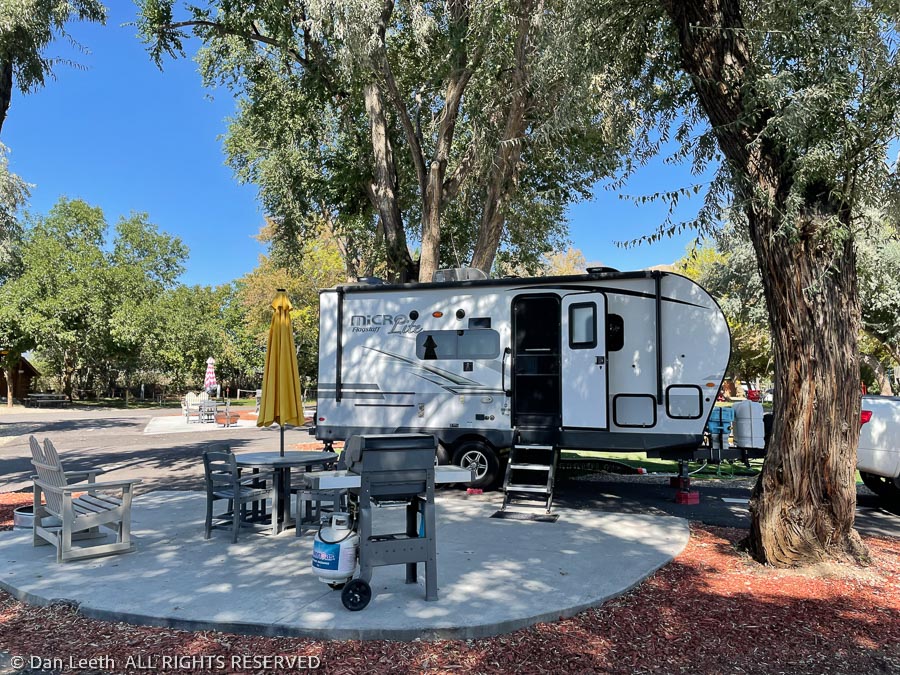 "We'll take it!" my lovely heat-hating wife responded. I warned her that the additional charge was coming out of her allowance.
It turned out to be one of the nicest KOAs we've ever stayed in. Next time we'll reserve a patio site to begin with.
The next day, we headed north to Lake Walcott State Park near Rupert, Idaho. We have a back-in site here bordered by well-watered grass. The sprinklers were watering the site as we arrived, making setting up initially a damp endeavor.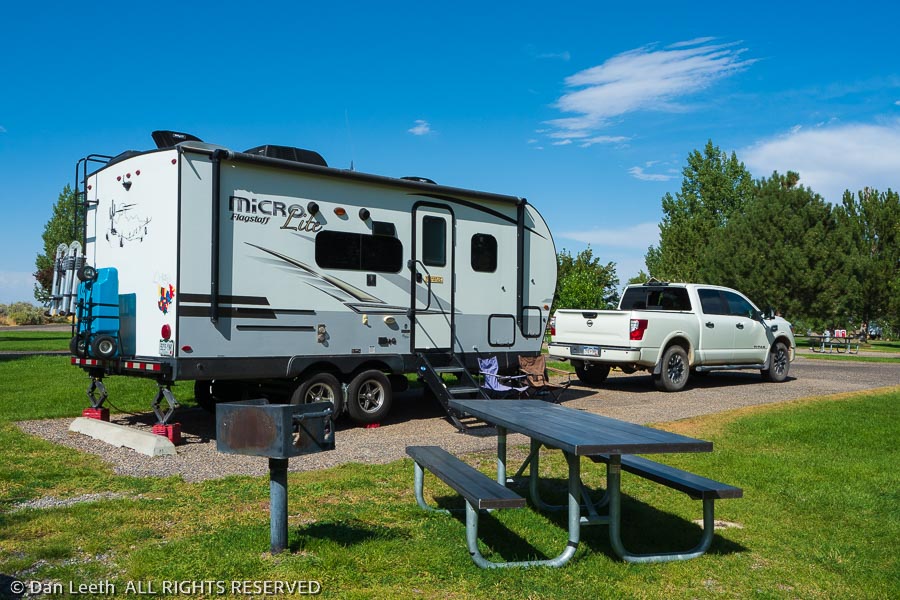 After getting everything set up, we did a three-mile walk around the park. What a beautiful place with damn few people staying here.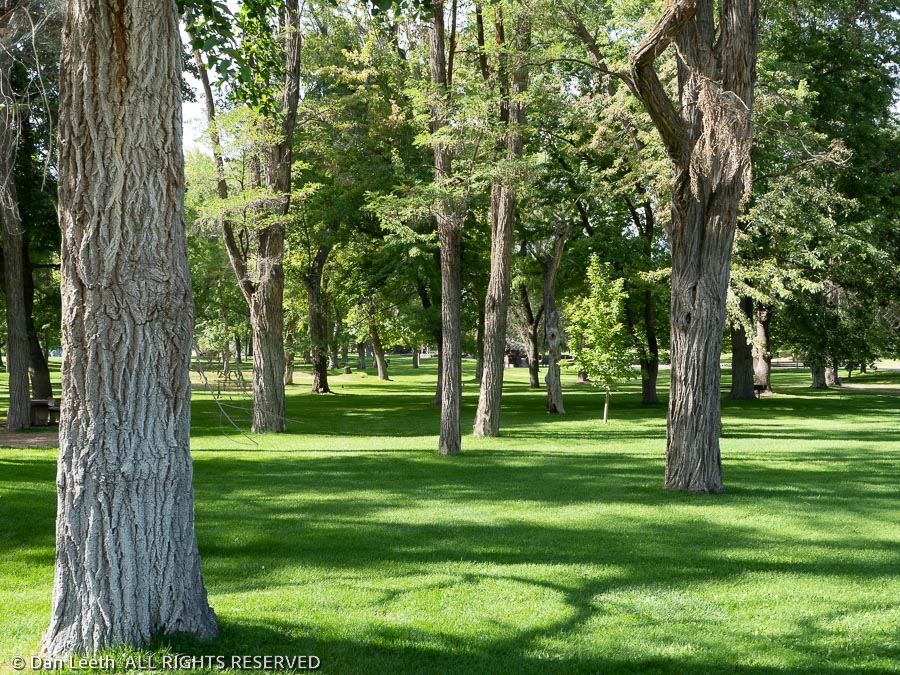 Ah, the joys of camping after Labor Day when the kids are in school and not playing on the playground leaving room for adults wanting to relive childhood!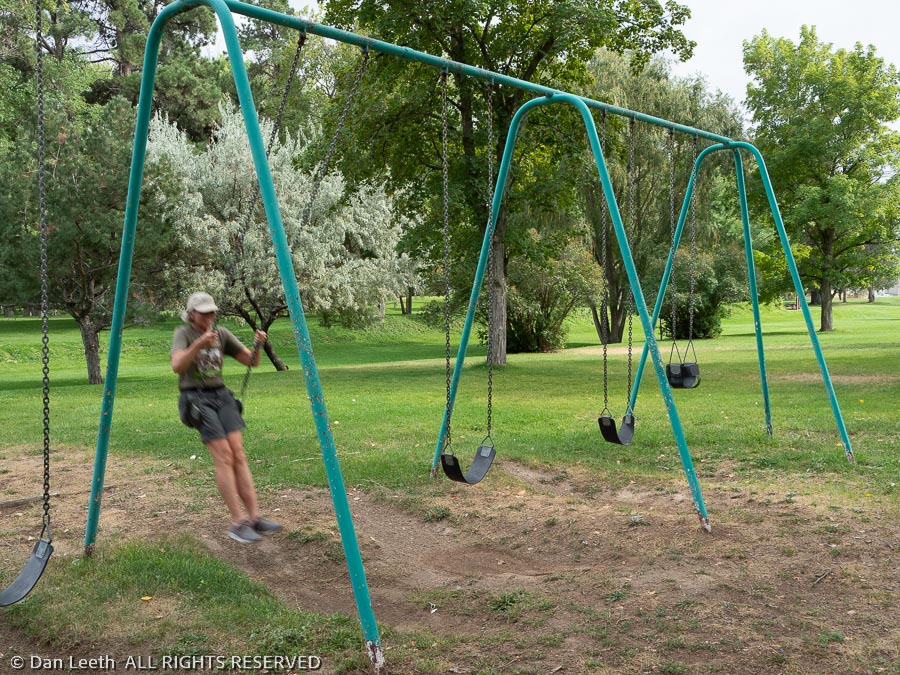 Tomorrow, if I can tear Dianne away from the playground, we'll tackle a long hike around the north side of the reservoir. It's time to get some exercise.