Dan Leeth was a full-time travel writer and photographer whose words and images have graced newspapers, magazines and books across the United States and Canada.
Growing up in the American West, Dan developed an early love of the outdoors and wild places. He has hiked, camped, backpacked, floated, crawled and climbed into and out of wilderness canyons, deserts and mountains around the world. In the winter, Dan is an avid downhill skier.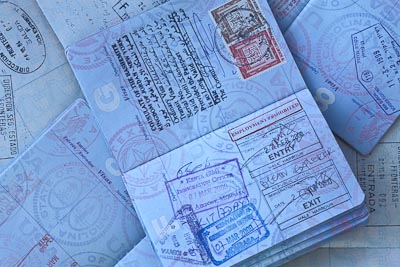 Dan was bitten by the travel bug early as a child. As a teenager, he put 60,000+ miles on his first new car in less than two years. Since then, he visited, photographed and written about travel experiences on all seven continents of the world. His specialties include Antarctica, adventure, skiing, city walks, historical sites, natural places, road trips and sharing the lighter side of travel.
Dan has nurtured a love of photography since he was knee high to a lens cap. Largely journalistic in style, his work has graced nearly every article he has had published. His stock images may be purchased through Alamy.com.
Escaping from the Denver metropolitan area, Dan and his wife, Dianne, now reside in Fruita, Colorado.