A week before we returned to Fruita, we were told that our scheduled closing date of April 22 might be delayed. It seems that gas meters are in short supply.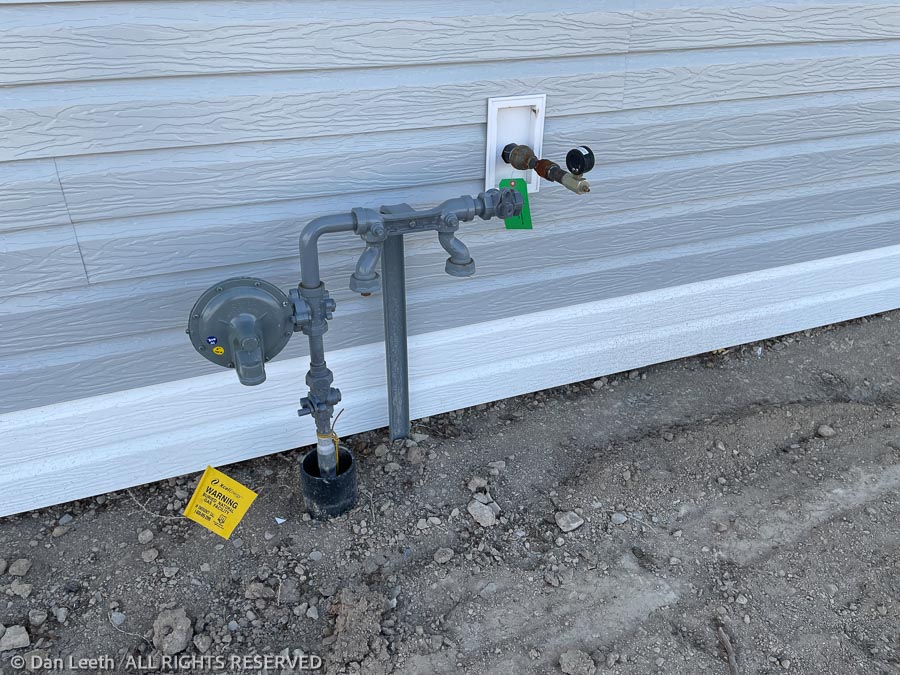 After setting up the trailer in our old spot at the Monument RV Resort, we drove over to take a look at the house. We were quite disappointed at what we found.
On the plus side, the siding is almost completed, the flooring and tile is mostly finished and the granite countertops, faucets, toilets, dishwasher and microwave have been installed.  And that's about it.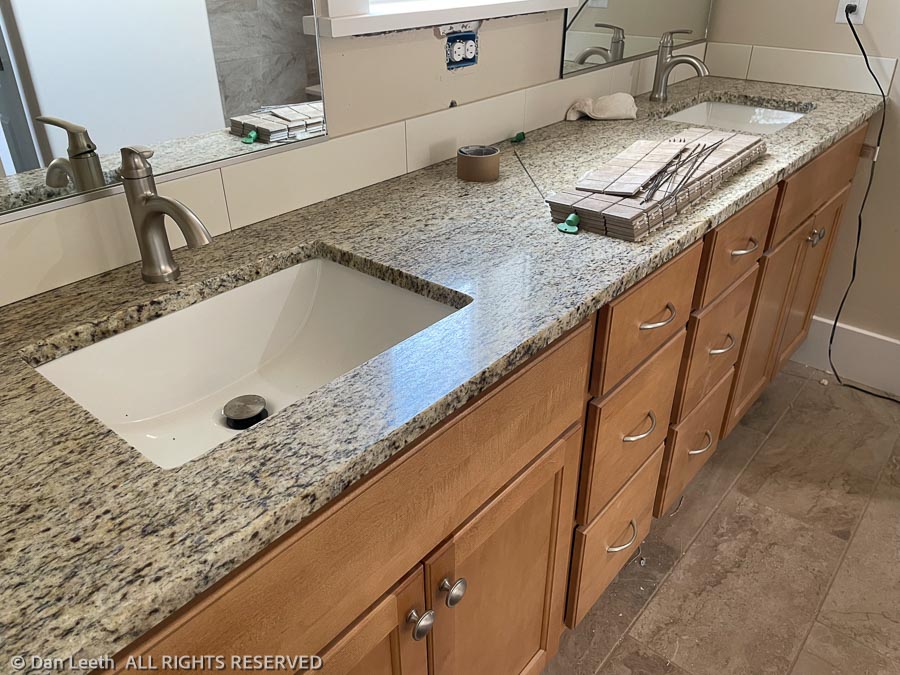 The rest of the appliances sit in the garage, presumably waiting for the gas to be hooked up.  Until the appliances are moved out, the epoxy coating on the garage floor can't be done.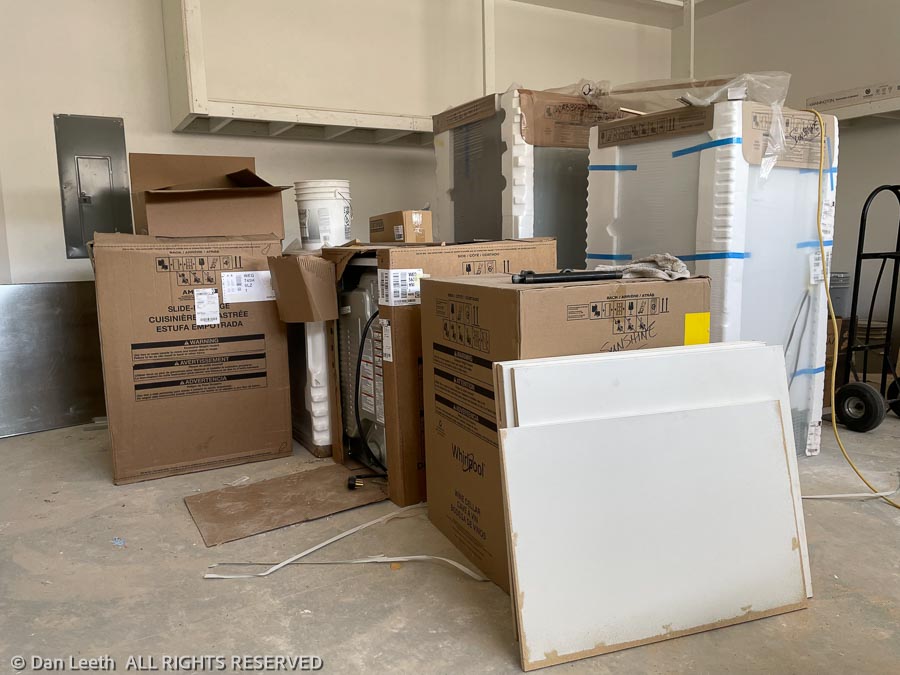 The electrical hasn't been completed, the HVAC hasn't been piped in, the cabinets haven't been completed and the patio fence waits to be erected.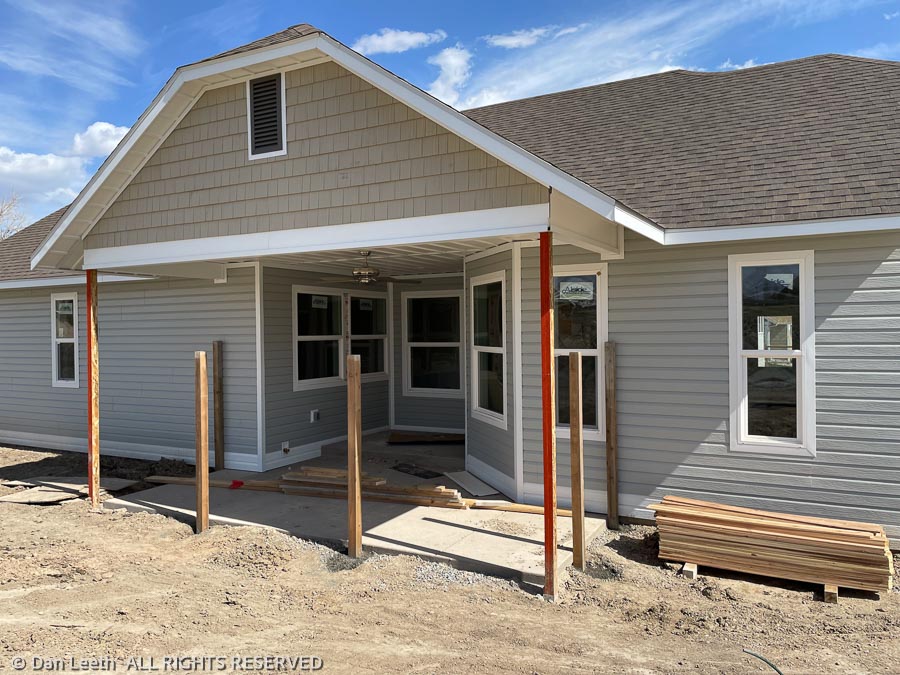 The biggest disappointment is the granite countertops, an upgrade for which we paid a hefty upcharge.  There's a huge defect in the granite right in front of the kitchen sink.  It's gouged and looks as if it had been burned.  It will have to be replaced.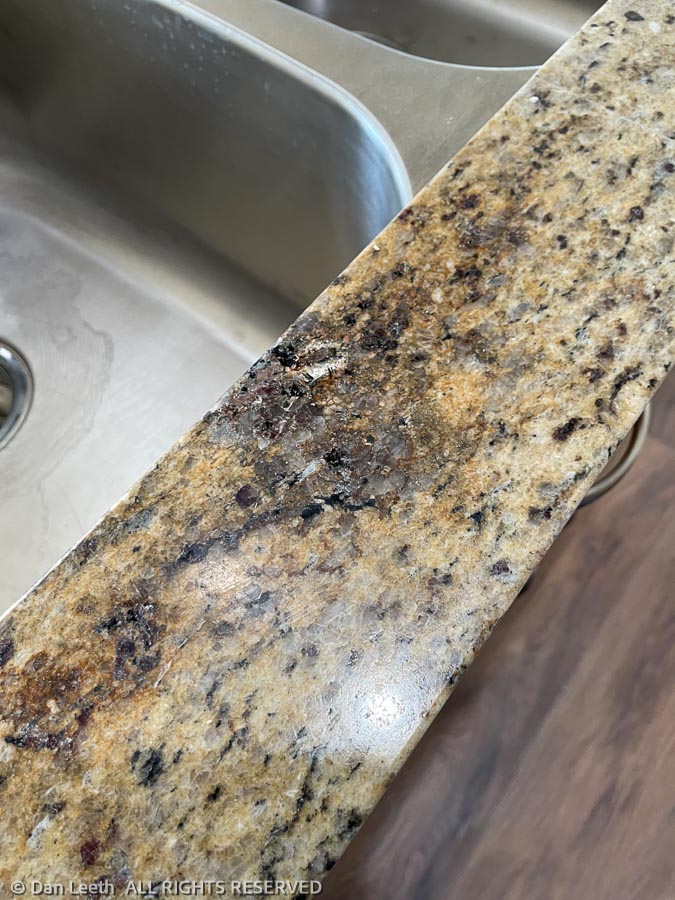 We'll talk to the builder on Monday about some of these issues and try to find out when a gas meter might be coming.  Because of the delay, we'll have to reschedule the movers, keep our storage units for yet another month ($560 per month) and continue renting a site at the RV park ($375 per week).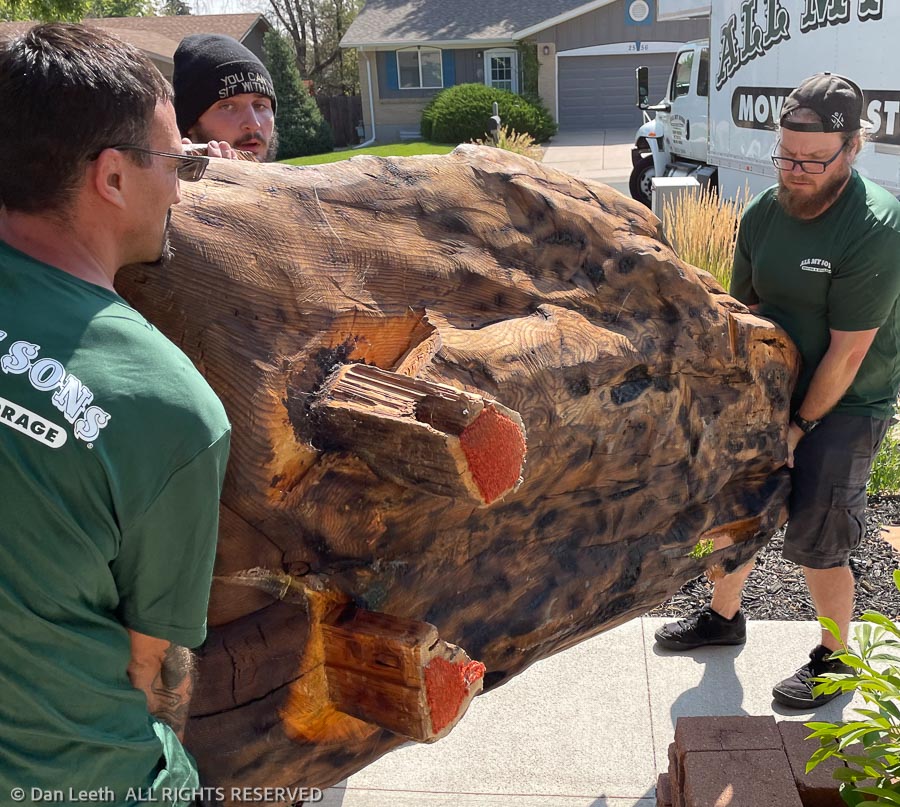 We're not happy.