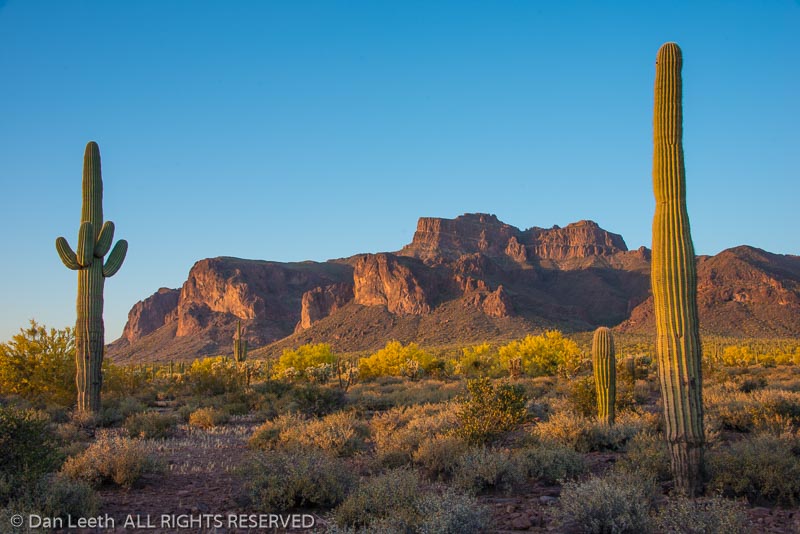 Saturday evening we drove to a trailhead at the edge of town to photograph the sunset on Superstition Mountain. Our photo site sat at the edge of an upscale housing development, and the first home seemed absolutely perfect for us.
It consisted of a 3,119 square foot stucco residence with a 2,534 square foot, five-car attached garage serviced by two pull-through driveways. The 1.13 acre lot was exquisitely landscaped with rock and native cacti. Out back, it featured a patio, pool and because it sat on the Tonto National Forest boundary, nothing but an uncluttered view beyond. Zillow says it's worth about $655,000.
"It's not quite as nice as the view from our campsite," my lovely wife observed, "and ours comes at a mere $25 a night."
Yes, another joy of camping. Of course, the owners of that property probably don't have to walk 200 yards to reach the bathroom.