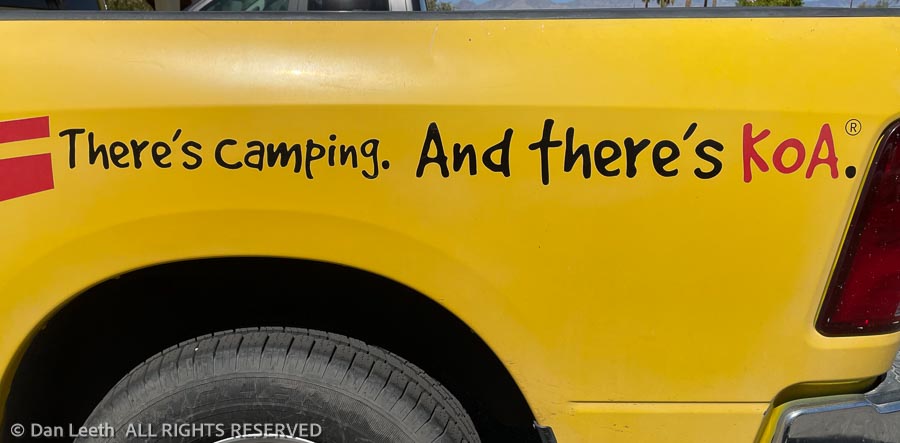 Don't get me wrong. The Tucson/Lazy Days KOA is a beautiful RV resort. There are 400 individual sites, two large pools with spas (local dialect for "hot tub"), an on-premise barbecue bar/restaurant with pretty good ribs (lunch today) and the park offers lots of planned activities. This is one of the few RV resorts we've been in that deserves the "resort" designation.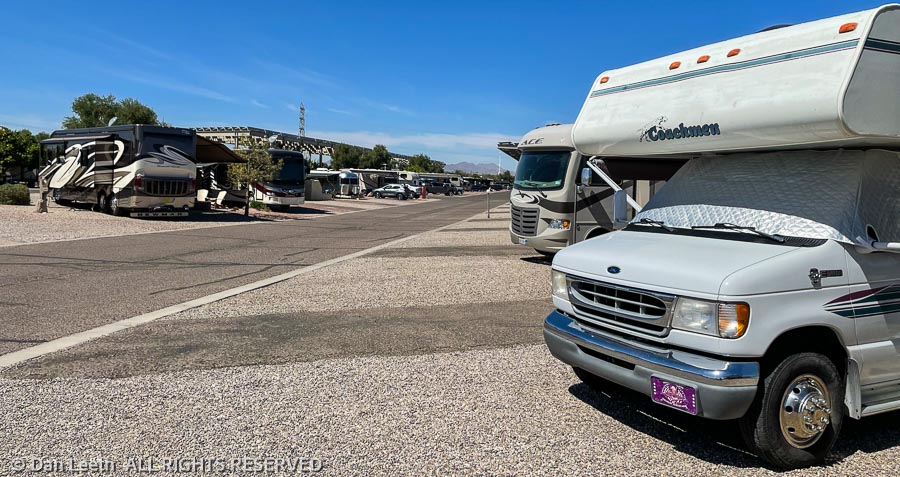 But it's not camping.
For us, two weeks of camping begins tomorrow. We're heading to Organ Pipe Cactus National Monument, which sits pretty much in the middle of nowhere.
With that in mind, we spent today stocking up on fruit drinks…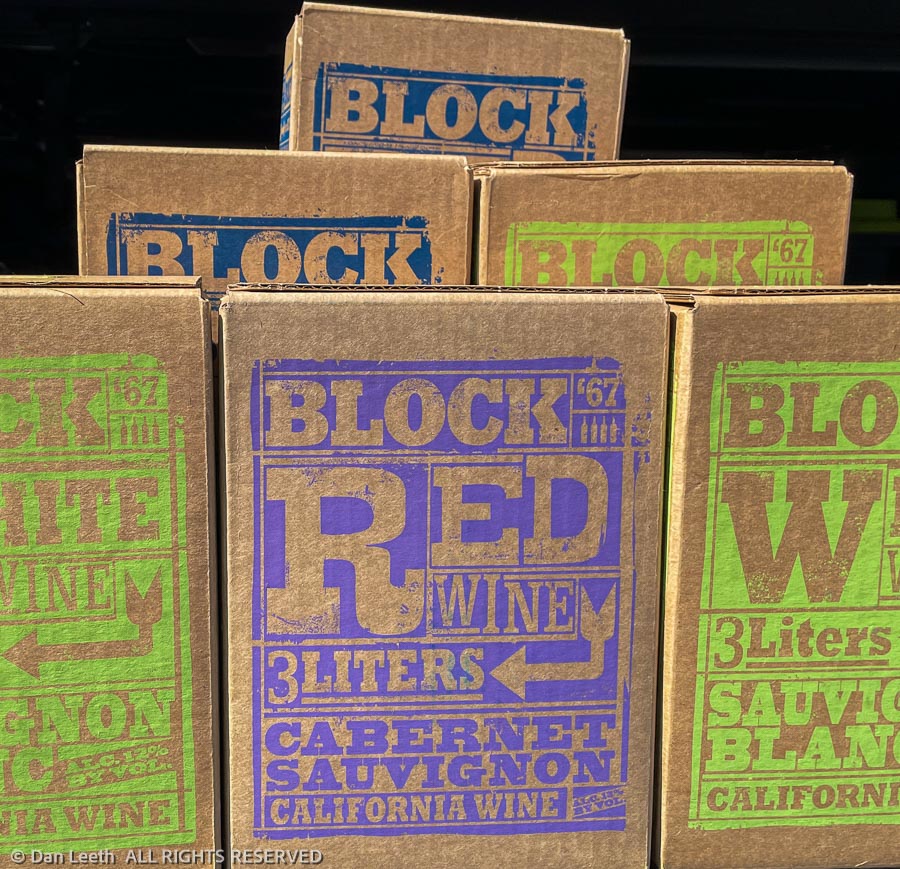 …and grain beverages.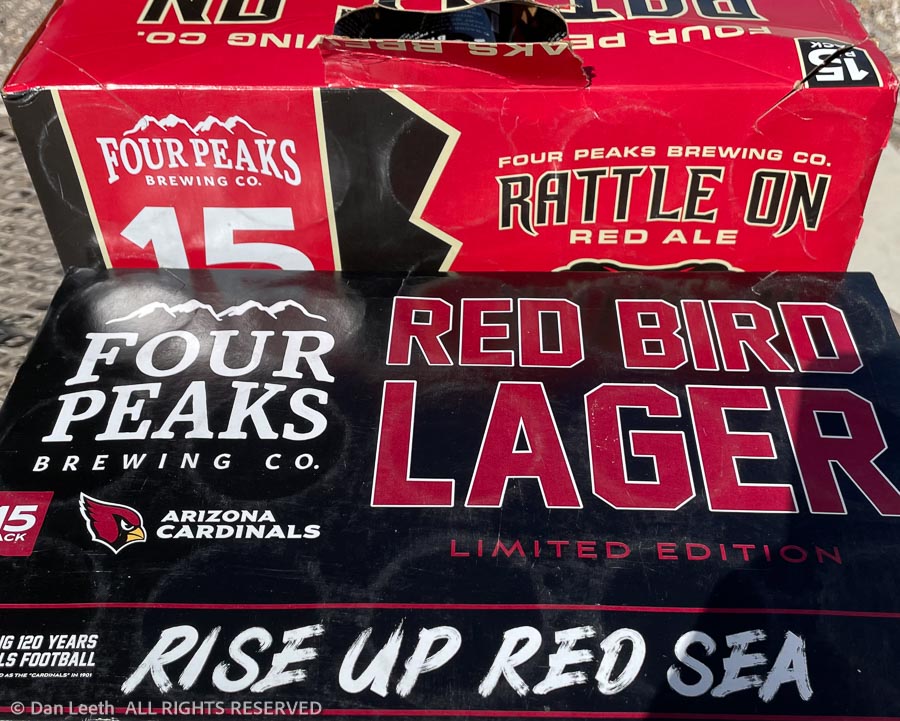 [Note:  This is not Colorado, and the beverage options at the local Kroger market were largely limited.  The best local craft beers we could find supported local professional sports teams.  With the cans sandwiched in koozies, we won't have to look at the team logos.]
Our previous two days here in my old hometown were spent visiting friends.  On Sunday, we went to see our old neighbors from Aurora who fled to Arizona a couple of years ago.  They had a house built for them, so we spent time comparing how much fun it is to have a freshly constructed home customized to our own specifications.
On Monday, we visited an old nursing friend of Dianne's from years ago when they both worked in the Burn Unit at the University of Colorado Hospital in Denver. Semi-retired, she and her husband now spend their winters at a retirement resort in Tucson.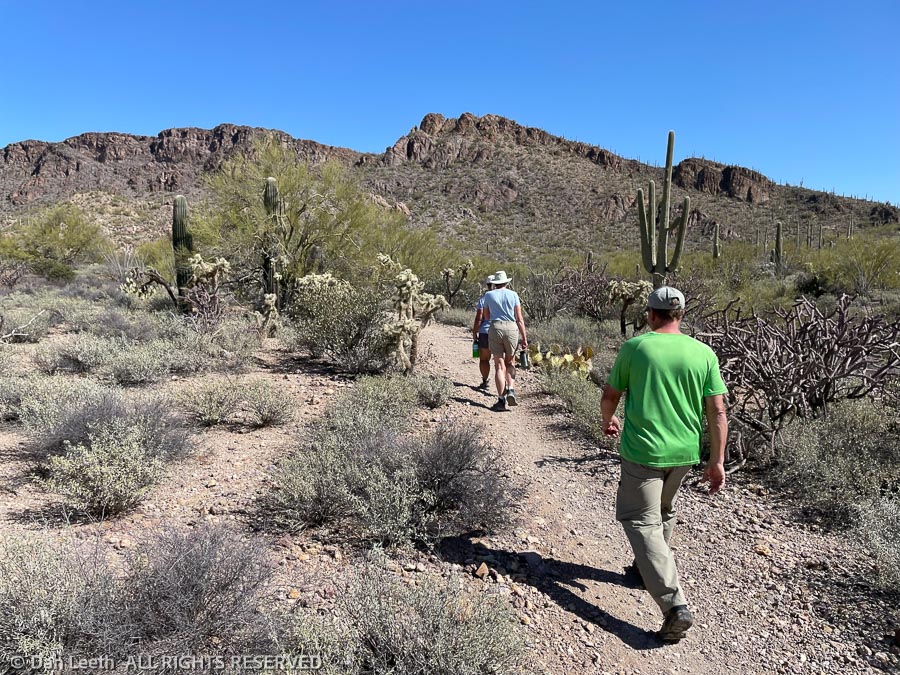 We thought we were close to hiking at our new place in Fruita, but here, we did a four-mile hike through the Tucson Mountains, leaving directly from their front door. No driving necessary to reach a trailhead.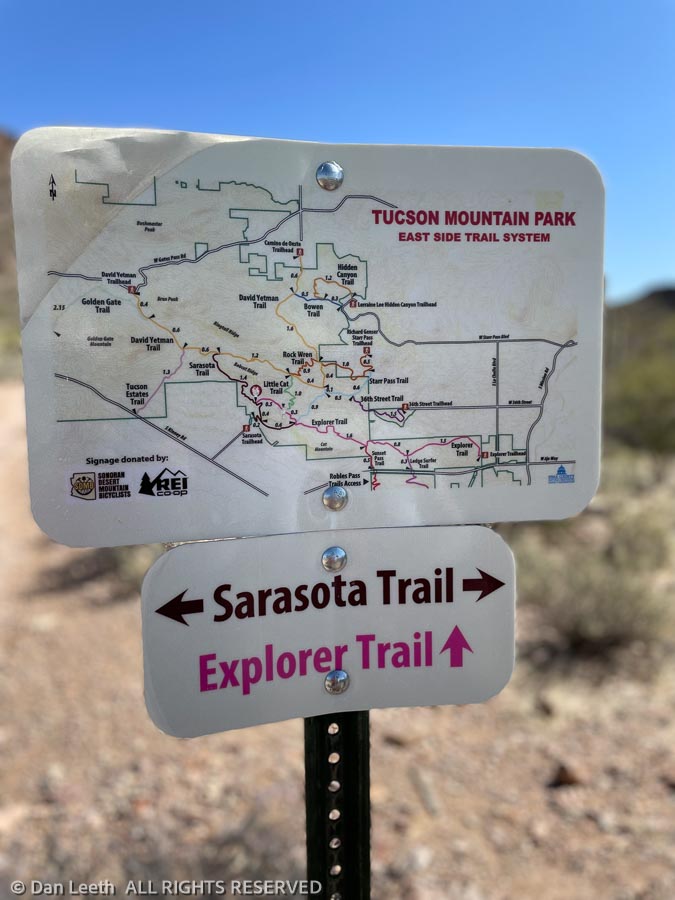 At one time in my life, I thought it would be nice to move back to Tucson. Not anymore. Like an out-of-control case of cancer, city sprawl has metastasized across the landscape. Arterial motorways remain clogged with traffic, making it a challenge to pass through the heart of the city. (Many Tucson motorists apparently learned to drive by watching NASCAR where cars crash a lot.) When I lived here, the local population was around 274,000. It's now 993,000 and growing.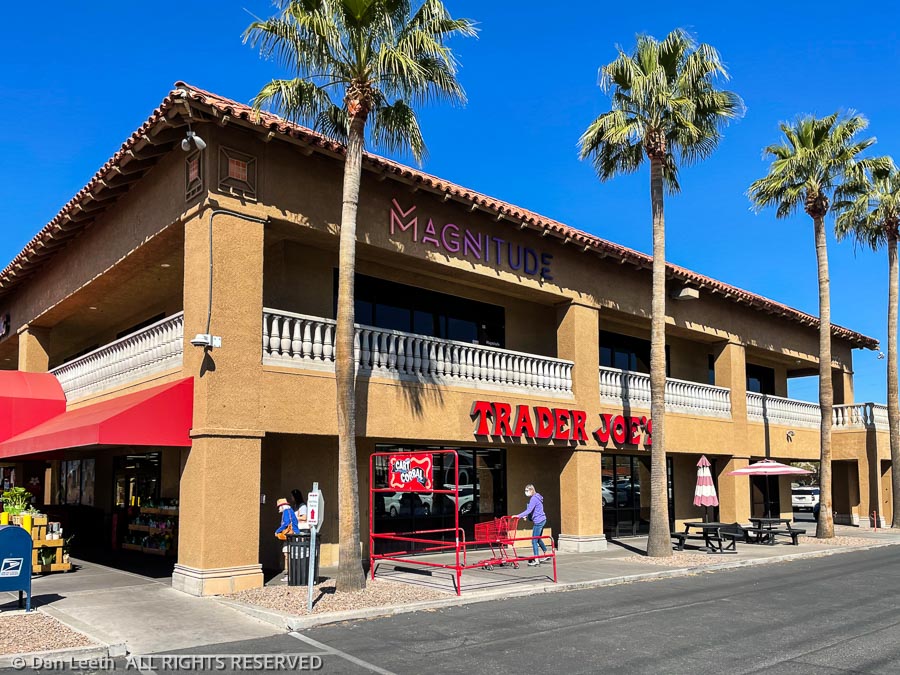 On the plus side, Tucson does offer no fewer than three Trader Joe's, all of which sell wine.