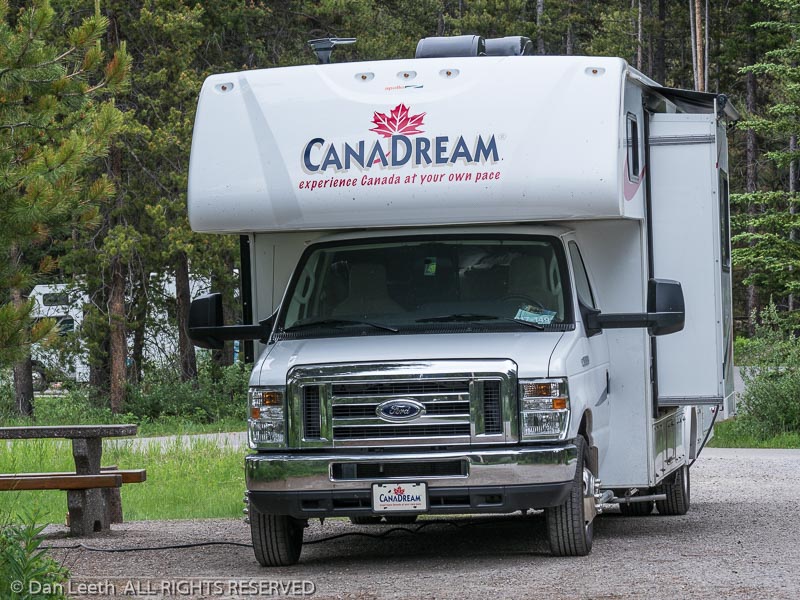 One characteristic of national parks, especially premier parks such as Banff, is that they draw visitors from all over the world.  And that includes us.  We're visitors to Canada from that big foreign country to the south.
Banff's international draw is reflected in our campground.  A quick survey suggests that around one-third of all the RVs in the campground (this is the hard-sided campground where everybody is in a trailer or motorhome) are rentals.  Seldom do we hear our fellow campers speaking in English, and while we see a few Quebec license plates, I don't hear much French either.
Normally in campgrounds, we like to chat with our neighbors.  But nobody does that here.  It's like a big, impersonal hotel where everyone keeps to themselves.
"These folks are not campers," my lovely wife observes.  "They're simply parking here for the night in their mobile motels."