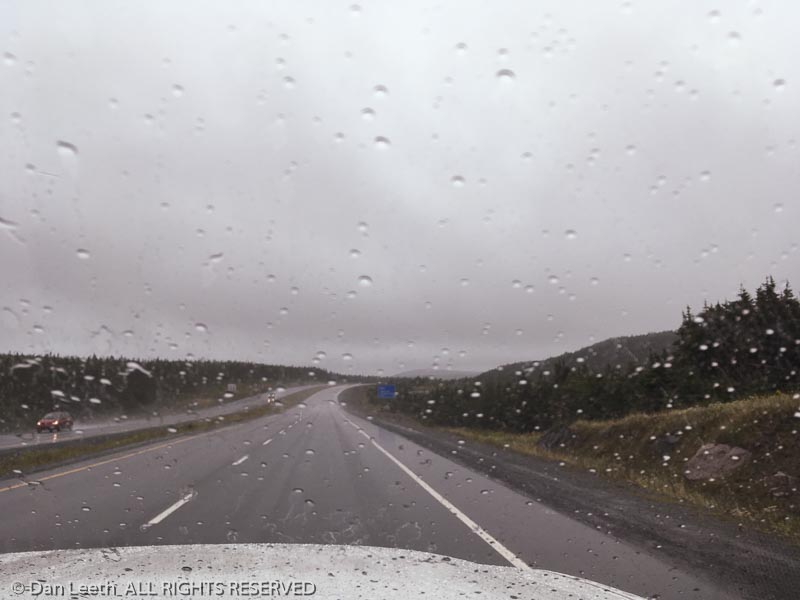 After six nights, we left Gros Morne National Park on the western side of Newfoundland and drove to St. John's on the eastern side with a night at Terra Nova National Park along the way.  While the sky was as gray as a World War II battleship, we remained dry until about halfway between Terra Nova and St. John's.
Then the heavens opened and the rain came pounding down.  We bunked at a city park campground in St. Johns and set up camp in the rain.
Like good union campers, we each have our assigned tasks to perform.  Dianne has the inside job of setting up our living quarters.  I get the outside stuff, like turning on gas, connecting the water, electric cords and the gray water tank or sewer connection.  She stayed dry.  I didn't.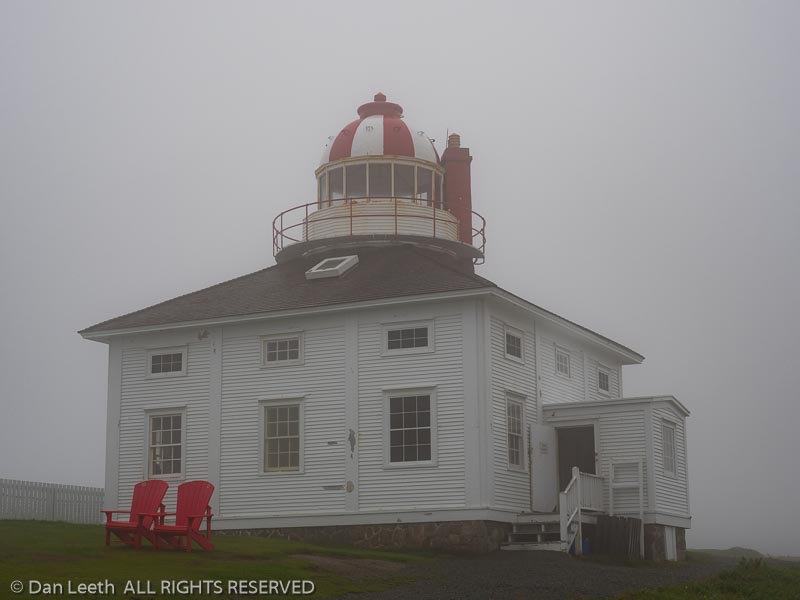 I grew up in Arizona where rain means stay indoors. My web-footed wife, however, wanted to see the sights of St. John's, and all of the sights she wanted to see were outdoors. After setting up camp, we drove up to Cape Spear to see the oldest lighthouse in Newfoundland and to walk to the easternmost point in North America. The lighthouse was lost in fog and the easternmost point lay at the end of a rain-drenched trail.
Rain fell all night and didn't let up in the morning when we took off to see more sights. I pushed for the Johnson Geo Centre, which is an indoor science-oriented museum. In addition to displays about rocks and oil, they had a section devoted to the sinking of the Titanic. Dozens of storyboards and photos told the story of the designing, building, sailing and sinking of the famed ocean liner. It was a perfect subject to study the day before we would set off on a 16-hour ferry ride through Iceberg Alley. We read every word.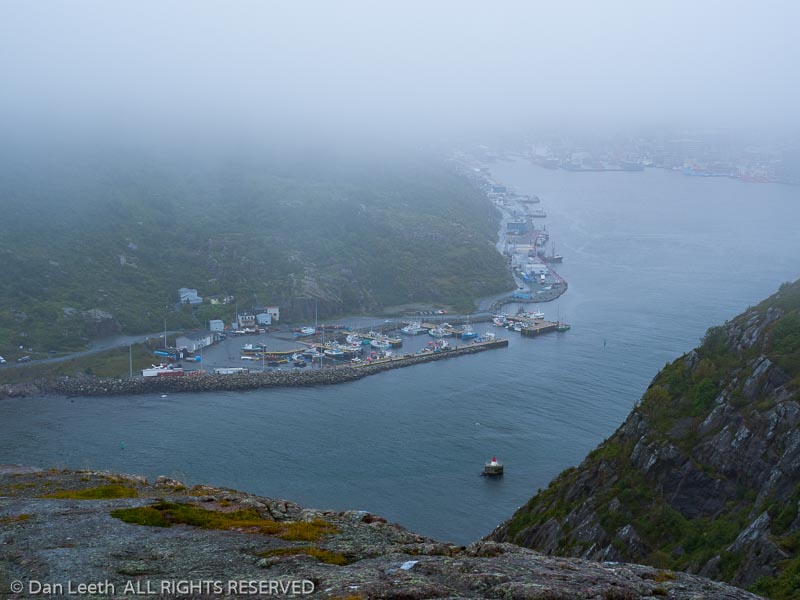 We then went to nearby Signal Hill, a former fortification site overlooking the entrance to St. John's harbor. Fantastic views, I suspect, could be had in good weather. But not in today's fog. Then it was off to downtown St. John's for lunch and a walkabout in a mere drizzle.
The next day, we slept in, packed up and headed out on a two-hour drive to the ferry terminal. In howling winds and driving mist, we drove onboard, took our bags up to our cabin and raced down to the bar for brews.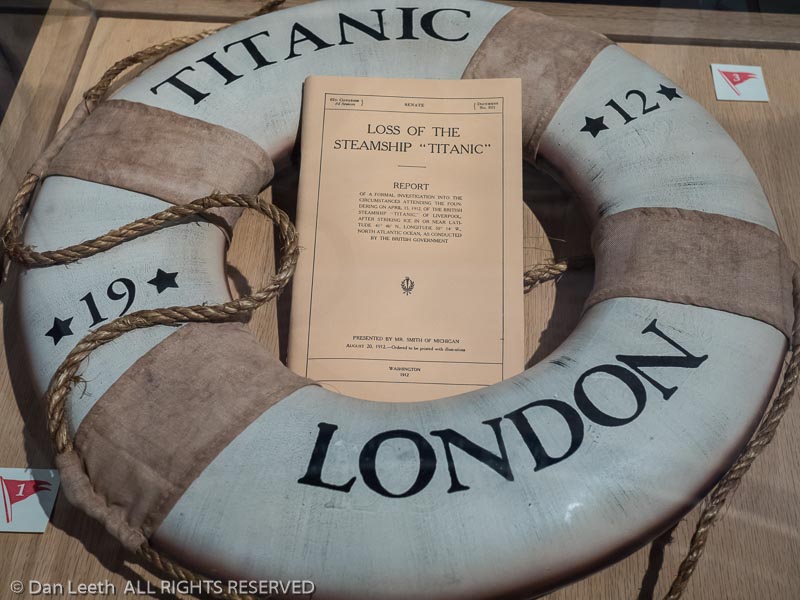 And yes, we checked out the lifeboats.