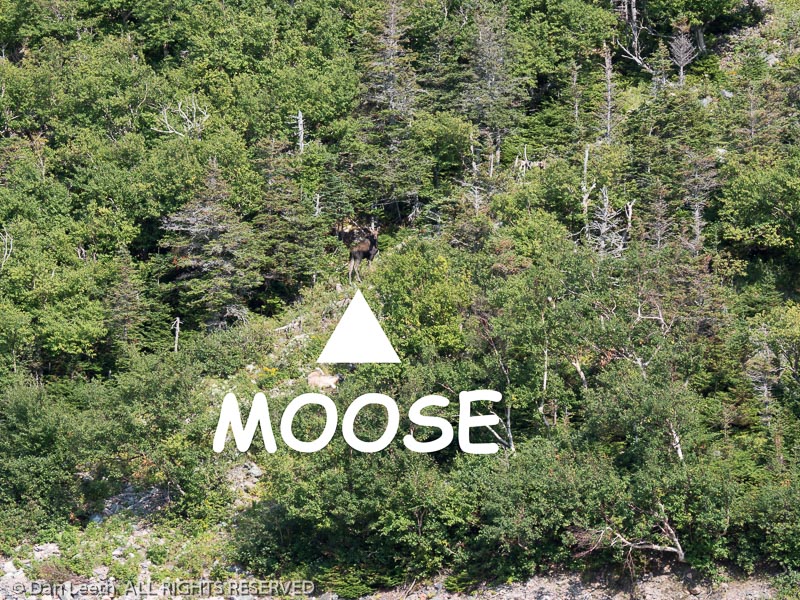 Ever since we got to Canada, we've been seeing signs warning us about meandering moose.  From British Columbia through Nova Scotia, we've been diligently searching for one of Bullwinkle's brethren, but spotted nary a single one.
Finally, on a scenic cruise up Western Brook Pond, a fjord-like lake in Newfoundland's Gros Morne National Park, we sighted our first moose.  It was about as far away as the average flight path of a North Korean missile, but we still saw it.
Of course, we celebrated by downing a couple of Moosehead Brews.