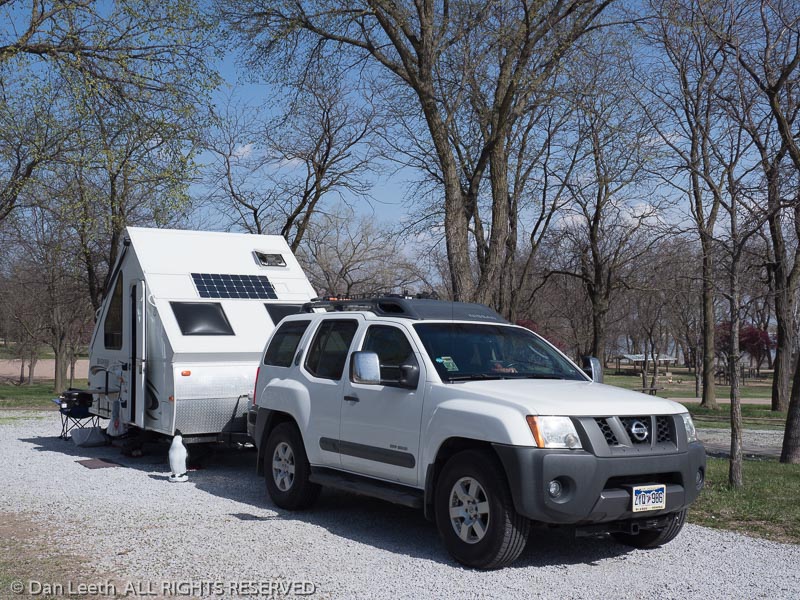 I'm sure all of you Eastern RV campers know about these, but for those of us who have always camped in the West, Corps of Engineer (COE) campgrounds are a pleasant discovery.
We stayed 10 nights at Belton Lake, a COE site in Texas, where we had 120-volt power and a city water hookup along with flush toilets and free hot showers. It only cost $11 a night with our government geezer pass.
Tonight on our way home, we're at Harlan County Lake, a COE campsite in Nebraska (we're boycotting Kansas). Because it's low season, an electric-water site is only $5 for us geezers with free hot showers and flush toilets.
Of course, there's no soap in the restrooms.