I grew up in Arizona and spent a fair part of my youth exploring parts of New Mexico. I've passed the exit to Gallup many, many times when traveling I-40 from Flagstaff to Albuquerque. Other than filling the gas tank, I've never had much of a reason to explore the town.
As a travel writer, I've been invited to countless events where tourism reps from various places promote their properties by plying us writers with free food and drink. One such event was sponsored by New Mexico tourism. The young lady representing the city of Gallup made a big deal out of the El Rancho Hotel on historic Route 66, which she claimed was a popular spot for movie actors. We would check it out.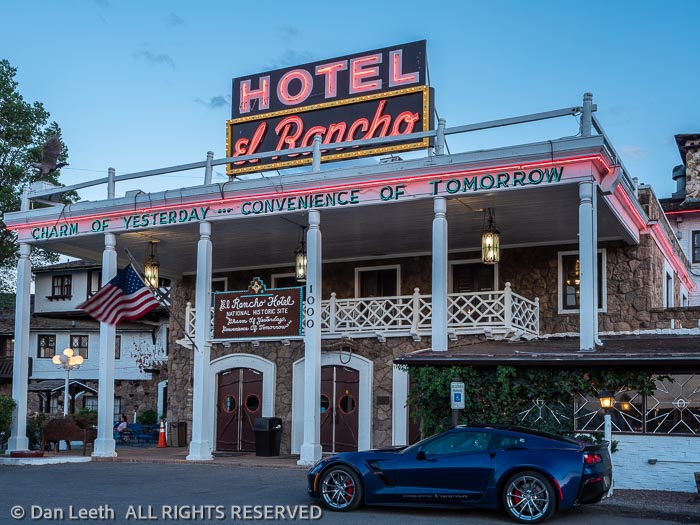 When we arrived, the parking lot was filled bumper to bumper with cars. We finally found a spot in a side lot next to a worksite filled with rolls of carpet.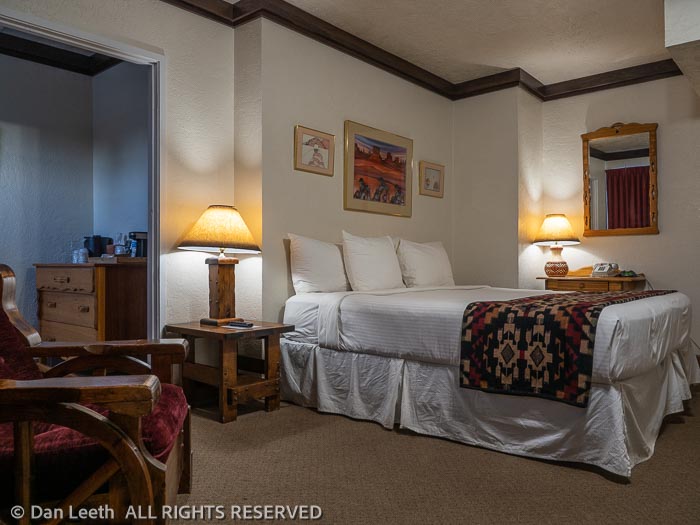 Our second-floor room was spacious and had access to a balcony shared with three neighboring rooms. It offered an excellent view of HVAC ducting with the parking lot, highway and rail tracks beyond.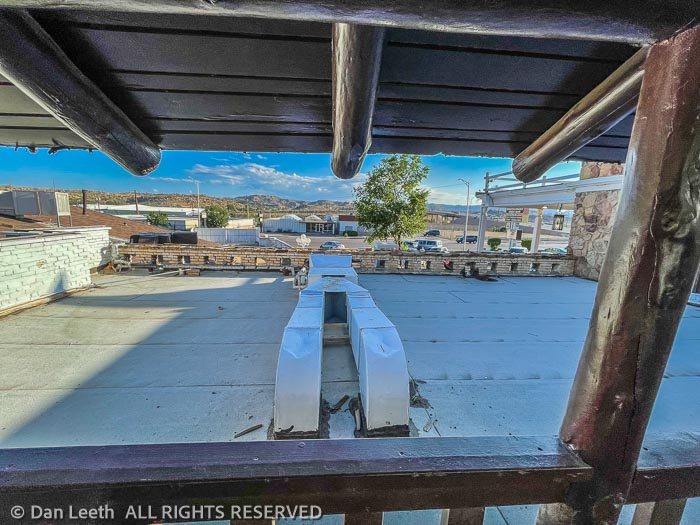 The bathroom was tiny, bearing a sink with no counter. The pitifully worn-out bathtub could have been a reject from the Bates Motel.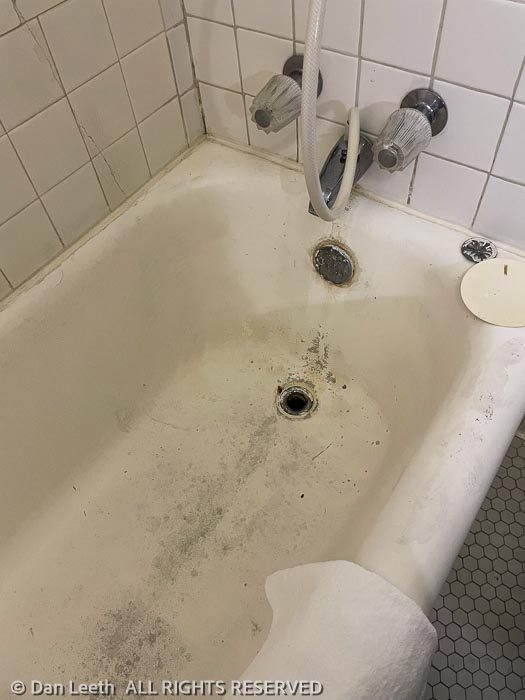 The hotel lobby, however, was a photogenic gem, the kind of place one would expect in a classic, Indian-country hotel. The restaurant beyond, was a bit disappointing, but the food was good and the margaritas drinkable. I had planned to order a good ol' American breakfast there the next morning but ended up with breakfast enchiladas instead. The sausage and eggs would wait.
"How was your stay?" the young desk clerk asked when we checked out.
"It was okay," I answered, refusing to say anything more.